National Public Land's Day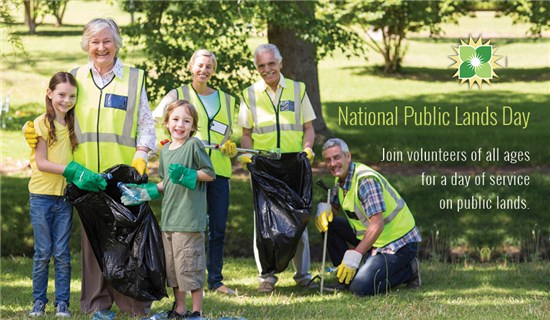 2018 National Public Lands Day
Saturday, Sept 29 ~ 9 am - Noon

The Wake Forest Greenways Advisory Board (GAB) celebrates National Public Lands Day on Saturday, Sept. 29, from 9 am-noon by hosting a community-wide "Day of Service."
The GAB is inviting volunteers of all ages to sign up to clean up Smith Creek and Smith Creek Greenway Trail.
Participants will meet at 8:45 a.m. at the Smith Creek Soccer Center, 690 Heritage Lake Road
Snacks and drinks will be provided to volunteers.
Photo Gallery
The pictures shown below were taken along the Richland Creek at Olde Mill Stream Greenway. Click on the thumbnail images to view a slideshow of National Public Lands Day.