Adult Athletics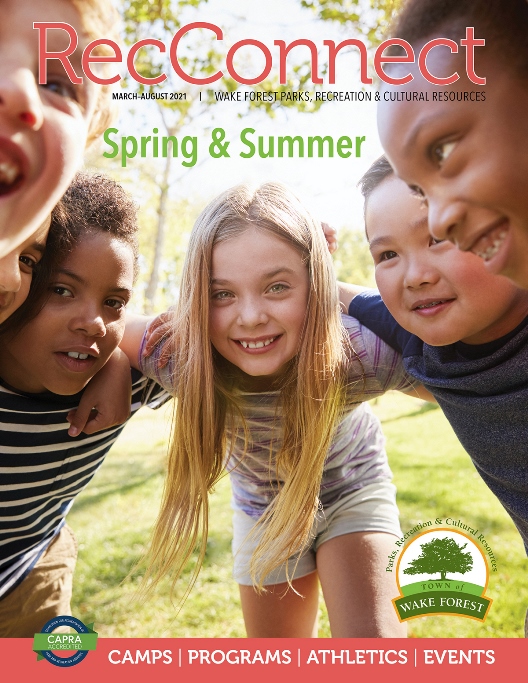 The Wake Forest Parks & Recreation Department offers an array of athletic programs for adults.
Our RecConnect newsletter provides details on registration deadlines and upcoming sports seasons.
Registration
All adult sports registrations are done by team registrations only.
For more information on any of these programs, contact Recreation Superintendent Edward Austin at 919-435-9452.
Adult Leagues
Sign Up as a Free Agent
Now, it's easier than ever for area adults to participate in our athletic leagues. Adult men and women interested in playing softball, kickball and flag football - that do not have a team to play on - can sign up as a free agent, then be assigned to a team in need of players.
The initiative is designed to encourage more adults to be active and take advantage of the PRCR Department's array of athletics offerings. Please note: You must be at least 18 years old to sign up as a free agent.
COVID-19 Precautions
Due to the ever-evolving situation surrounding COVID-19, PRCR-sponsored athletic programs are subject to change with limited notice. Officials will continue to closely monitor updates and follow guidelines from the Wake County Health Department, N.C. Department of Health and Human Services (NCDHSS) and the Centers for Disease Control (CDC). These guidelines have been implemented in protocols established by the Town to address potential exposure to the coronavirus and protect our community and staff.
Community health and safety is our top priority. Once practices and games begin, several precautionary measures will be taken to protect players and coaches:
All coaches and players shall be no closer than six feet apart at any time;

There will be no physical contact of any kind, including high-fives, handshakes, face-to-face conversations and more;

There will be limited use of the dugout areas and no usage of bleacher areas;

Players will be required to sanitize all of their equipment before every game and as needed during the game;

If coaches/players are showing symptoms of sickness, they will not be allowed to play

The time between each game will be longer than normal in order to allow the field to be cleared of people and sanitized before the next game begins.

One spectator per player is recommended

Facemask are recommended. Coaches/players will be responsible for providing their own facemask. The scorekeeper will have extra facemasks on site if needed.

Hand sanitizer will be placed in each dugout.
For more information, call 919-435-9560.