Athletics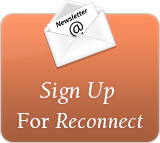 The Wake Forest Parks and Recreation athletic programs offer organized sports opportunities for youth and adults.
Our RecConnect program guide provides details on registration deadlines and upcoming sports seasons.
Our Registration Information page provides information concerning our registration procedures, fees and refund policy. All adult sports registrations are done by team registrations only. The youth athletics participant fee for residents is $60 per player (per season) and $100 per player (per season) for non-residents.
Online registration is available for athletic programs as well as other parks and recreation programs and classes.
Onsite registration is available during normal business hours at the Wake Forest Town Hall, Joyner Park Community Center, Flaherty Park Community Center and Alston-Massenburg Center.
Better Sports for Kids Quality Program Provider
The Town of Wake Forest has been awarded the Better Sports for Kids Quality Program Provider designation for 2021-2022. The Better Sports for Kids Quality Program Provider designation is a seal of commitment to quality based on nationally accepted standards. Achieving this designation demonstrates the Town of Wake Forest has undergone a review process and has shown a commitment to a safe, quality youth sports environment for the families we serve. For more information about the designation, visit www.nays.org/quality.
Healthy Snacks


We encourage and support healthy snacks
and water use among youth athletic programs
offered by the town.
In case of inclement weather, Wake Forest residents should call the Weather Line at 919-435-9569 for information concerning changes to the town's regular schedule. The Weather Line will provide updates concerning all town-sponsored programs and activities, including Parks and Recreation games and practices, as well as concerts, festivals, and other special events.
Smartphone users who have downloaded the Town of Wake Forest app will receive a push notification message informing them of any schedule changes.
Weather-related announcements may also appear on the homepage of the town's website, on our Severe Weather Updates page, and on our Facebook page.