Police to Citizen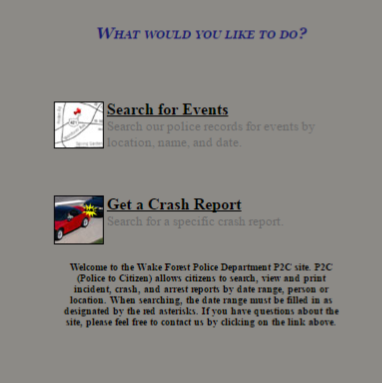 The Wake Forest Police Department's (WFPD) Police-to-Citizen (P2C) web site provides an unrivaled level of interactivity between the citizens of Wake Forest and the WFPD.
Police-to-Citizen (P2C) website

P2C Features
On the P2C web site, you can:
search for and review police records, by address

view accident/crash reports
For more information about P2C, contact Capt. Brian Mote.