Subdivision & Site Plan Review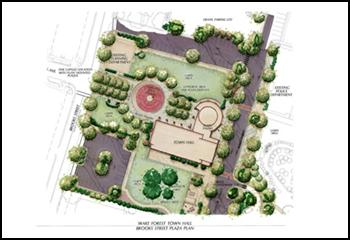 The Development Services Section of the Planning Department is responsible for reviewing all residential and non-residential development applications within the Town of Wake Forest jurisdiction. This review is performed in conjunction with other Town departments and the City of Raleigh Public Utilities Department (CORPUD). The purpose of this review is to ensure that development occurs in an orderly fashion and in compliance with Town ordinances, policies, character, and previous development patterns. The Town has also established a plan review procedure which requires that proposals for certain kinds of development be reviewed and approved by municipal officials prior to the granting of required permits.
See our Forms and Applications page to apply.

Subdivisions
A subdivision is defined as the division of a tract of land into two or more lots, building sites, or other divisions for the purpose of sale, or building development and includes all divisions of land involving the dedication of a new street or change to an existing street. Exemptions include the following:
The combination or recombination of portions of previously subdivided and recorded lots where the total number of lots is not increased and the resultant lots meet or exceed the standards of of the UDO; or

The division of land into parcels greater than ten (10) acres in size where no street right-of-way dedication is involved.

The public acquisition by purchase of strips of land for the widening or opening of streets or for public transportation corridors; or

The division of a tract in single ownership whose entire area is no greater than two (2) acres into not more than three (3) lots, where no street right-of-way dedication is involved and where the resultant lots meet or exceed the standards of the UDO.
There are two (2) basic types of subdivision review, the minor subdivision procedure and the major subdivision procedure.

Applicability
Minor Subdivision Review UDO Section 15.9.1 (A): The minor subdivision review process is required for those divisions of land into 3 or fewer lots which do not require dedication of public utilities and/or public streets (See Chapter 6: Subdivision and Infrastructure Standards). No more than 2 minor subdivisions of the same parent tract may be accepted for processing or approval as a minor subdivision within any 5 year period. Lots created as a result of a minor subdivision approval shall not be subdivided again through a minor subdivision process for a period of 5 years from the date of approval. Such re-subdivisions must go through the major subdivision process as outlined in Sections 15.9.2 through 15.9.4.

Major Subdivision Review UDO Section 15.9.2(A)
The Subdivision Master Plan review process is required for those divisions of land into 4 or more lots, or which require dedication of public utilities and/or public streets (See Chapter 6: Subdivision and Infrastructure Standards).

Residential Development
Residential developments may include single-family dwellings, duplexes, triplexes, townhome & condominium projects, and apartments. Residential developments and subdivisions often go hand-in-hand in the development process. It is required to schedule a pre-application meeting prior to preparing plans for any subdivision of land requiring the regular procedure.


Site Plan Review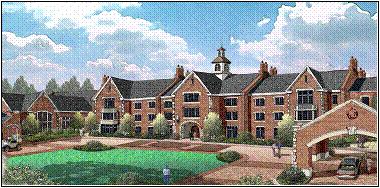 There are two (2) basic types of site plan review, the minor site plan procedure and the major site plan procedure. The minor site plan procedure requires staff review and approval only. Copies of the Construction Plans, Review Application, and Construction Plan Checklist should be submitted for review to the Planning Department. Upon construction plan approval, securing federal, state, & local permits, a preconstruction meeting should be scheduled to allow for site development to begin. A separate preconstruction meeting may be necessary should site work begin separate of building construction.
The major site plan procedure requires plan review by the Planning Board and approval by the Board of Commissioners. Copies of the site plan, Review Application, and Plan Review Checklist (and Rezoning/Special Use Permit application if applicable) are submitted to the Planning Department for review. The development plan then requires Planning Board review and Board of Commissioner approval. If the site plan is approved by the Board of Commissioners, the construction plan review process can begin.

Construction Plan Review
The Site Construction Plan shall be reviewed by the Technical Review Committee for compliance with the requirements of this chapter and for conformity with the approved Site Master Plan, if applicable. Provided the application is complete, applications shall be reviewed by the committee and written review comments will be given to the applicant within 45 days of receipt of the Site Construction Plan.

Building Design Standards
The Town of Wake Forest has established supplementary building design standards for development to ensure that the physical characteristics of new development is compatible when considered within the context of the surrounding areas and to preserve the unique visual character and streetscapes of Wake Forest. These requirements strike a balance between creativity and innovation on one hand while avoiding obtrusive, incongruous structures on the other. Wake Forest strongly encourages architectural styles that build upon and promote the existing historic character of the town and supports the view that inspiring, well-maintained, and harmonious development is in the best economic development interests of all residents and businesses.
All development subject to the building design standards shall be compatible with the established architectural character of the Town by using a design that is complementary to existing Town architectural styles, designs, and forms. Compatibility shall be achieved through techniques such as the repetition of roof lines, the use of similar proportions in building mass and outdoor spaces, similar relationships to the street, similar window and door patterns, and the use of building materials that have color, shades, and textures similar to those existing in the immediate area of the proposed development. These standards can be viewed in Chapter 5 of the Unified Development Ordinance.

Architectural Design Review
Major Architectural Design Review:The Major Architectural Design Review process shall apply to the following:
RA-HC District: All development 6,000 square feet or greater in gross floor area (not in a Historic Overlay District – already covered by 15.11);

All Districts Except RA-HC: Non-residential development or expansion 10,000 square feet or greater in gross floor area;

All mixed-use or non-residential projects in the UR, RMX, NMX, or UMX Districts;

All projects involving civic/institutional building types according to the provisions of Section 5.4 (excluding any Recreation Facility under 2,500 square feet and any expansion or addition to an existing Recreation Facility);

Multifamily developments containing 8 or more units; and

Appeals from a decision of the Administrator in a Minor Architectural Design Review.
Minor Architectural Review: Any application not reviewed by the Design Review Board, as outlined in Section 15.8.5.A, will be reviewed by the Administrator for architectural design compliance with the standards of this ordinance.

Technical Review Committee
The purpose of the Technical Review Committee (TRC) is to bring key players from each Town department as well as the City of Raleigh together in a meeting to discuss issues related to development and the plan review process. The Technical Review Committee is composed of various members of the Planning, Public Works, Engineering, Administration, City of Raleigh Utilities, Inspections/Fire Prevention, and Police Departments. Most development, master, and construction plans are reviewed by the TRC. Upon submittal of a plan to the Planning Department, the plans are distributed to each department and discussed at the next TRC meeting. Upon review of a plan by the TRC, a comprehensive set of staff review comments are sent to the applicant. TRC meetings are a Town of Wake Forest staff member meeting only and are held on a monthly basis.

Building Permits
Construction of a residential, commercial or non-residential structure requires both a building and development permit. These permits are reviewed by building inspectors and planners.
Inspections Submittal Requirements and Procedures

Applications & Checklists
Applications can be found on the Planning Forms and Applications web page

City of Raleigh Merger Information
The Town of Wake Forest and the City of Raleigh merged water and sewer utility systems on July 1, 2005. As part of the plan review process, all master, construction, and final plats (if applicable) will be reviewed by the City of Raleigh in addition to the Town of Wake Forest. All new submittals should be prepared to be in conformance to City of Raleigh utility standards. Upon submittal, the Town of Wake Forest staff will properly distribute copies of plans for review and will forward comments from both municipalities at the same time. Contact the City of Raleigh for further information regarding utility standards and details at (919) 996-342 or mark.brown@raleighnc.gov.