Fall Baseball & Softball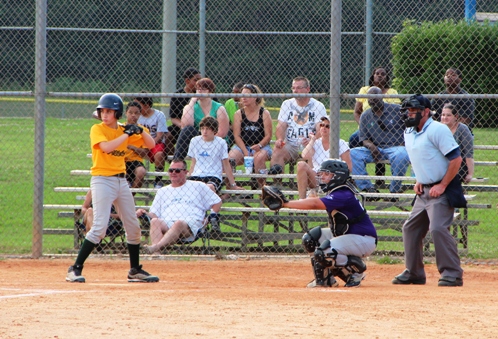 Fall baseball and softball practices begin in mid-August. Games get underway in September and are played in various Wake Forest parks through mid-October.
Leagues are offered for boys and girls ages 6-16. League age is determined by participant's age on April 30 of the current year.


Registration & Team Placement

Registration for fall baseball and softball is held throughout the month of June each year.
Team placement will take place in early August. Registered participants will be notified by email (if a valid email address was provided at registration) and telephone two days prior to the scheduled event with details.


Baseball Bats
WFPRCR has adopted the USABat requirements for baseball leagues through age 11, all bats must meet USABat specifications. Baseball bats for players 12 and over must meet current NCHSAA standards (BBCOR).


Interactive Map of Field Locations
View the interactive map of field locations for practices and games. Click on the icon to get more information.