Fall Baseball & Softball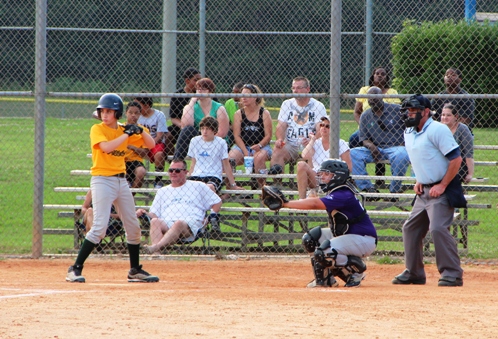 Fall baseball and softball practices begin in mid-August. Games get underway in September and are played in various Wake Forest parks through mid-October.
Leagues are offered for boys and girls ages 6-16. League age is determined by participant's age on April 30 of the current year.
Registration & Team Placement
Registration for fall baseball and softball is held throughout the month of June each year.
Team placement will take place in early August. Registered participants will be notified by email (if a valid email address was provided at registration) and telephone two days prior to the scheduled event with details.
COVID-19 Precautions
Due to the ever-evolving situation surrounding COVID-19, PRCR-sponsored athletic programs are subject to change with limited notice. Officials will continue to closely monitor updates and follow guidelines from the Wake County Health Department, N.C. Department of Health and Human Services (NCDHSS) and the Centers for Disease Control (CDC). These guidelines have been implemented in protocols established by the Town to address potential exposure to the coronavirus and protect our community and staff.
Community health and safety is our top priority. Once practices and games begin, several precautionary measures will be taken to protect players, coaches and parents:
All coaches, parents and children shall be no closer than six feet apart at any time;

There will be no physical contact of any kind, including high-fives, handshakes, face-to-face conversations and more;

There will be limited use of the dugout areas and no usage of bleacher areas;

Players will not be permitted to share any equipment. Parents will be required to sanitize all of their players' equipment before every practice;

If children are showing symptoms of sickness, they will not be allowed to practice.

For more information, call 919-435-9560.
Baseball Bats
WFPRCR has adopted the USABat requirements for baseball leagues through age 11. If participants choose to provide their own bats, the bat must meet USABat specifications. Baseball bats for players 12 and over must meet current NCHSAA standards (BBCOR).
Interactive Map of Field Locations
View the interactive map of field locations for practices and games. Click on the icon to get more information.