Community Calendar
Town retires Community Calendar after 15-year run
After a 15-year run, we have made the difficult decision to officially "retire" our website's "Community Calendar."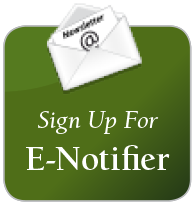 As a result, we will no longer be able to announce/promote the events/activities of local civic clubs, churches and community organizations of which the Town is not directly involved. Similarly, we will no longer offer "The Week Ahead" as an E-Notifier option since we are not accepting event announcements from outside groups and organizations.
We made the decision to retire the Community Calendar due to the considerable time and attention required of staff to enter, update and maintain the overwhelming amount of event information we received each week. In addition, the availability and popularity of several community Facebook pages and other platforms make it possible for local groups to effectively promote their various initiatives – without our involvement.
Moving forward, Town events which had been featured on the Community Calendar will be included on the new Meetings & Events calendar, which is accessible under the "Residents" tab.