This Place Matters
The Wake Forest Historic Preservation Commission (HPC) celebrated "National Preservation Month" in May 2016 by sponsoring a photo-sharing campaign that invited area residents to share their memories and stories about places in Wake Forest that are important to them. "This Place Matters" encouraged individuals and groups to take and submit photos of themselves at buildings, residences, landmarks, and other structures in Wake Forest that hold special meaning. The deadline to submit photos was May 31, 2016.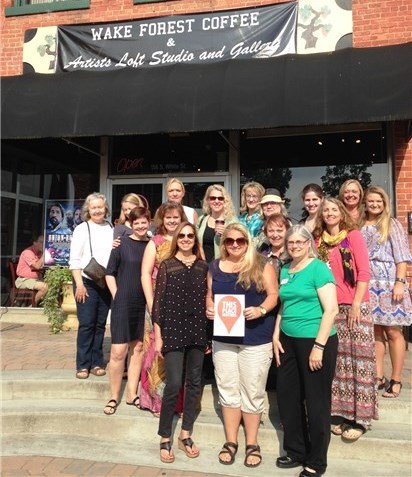 Is there a particular place in Wake Forest that tugs at your heart, holds special meaning, or evokes fond memories? Perhaps it's the house you grew up in, the home where your grandparents lived, or possibly a residence that reminds you of one of those places. How about a special store in which you enjoyed shopping as a child, a church where you and your family worshipped, or the school where you learned to read and write? Maybe there's simply an old building or landmark that you particularly like and appreciate.
If there are such places around town that hold special meaning for you, then here's your chance to send us photos of those "places" and tell us your story of why they "matter!"
The Wake Forest Historic Preservation Commission is launching a "This Place Matters" photo-sharing campaign in which people take photos of themselves in local places that hold personal significance. The initiative is patterned after the program of the same name that was introduced by the National Trust for Historic Preservation in 2008.
Participating is easy
Download and print the This Place Matters sign;

Take a digital photograph of yourself or others holding the sign in places in Wake Forest that matter most to you;

Email your photographs and a short explanation of why the places matter to you to thisplacematters@wakeforestnc.gov.
The photographs, which should be no larger than two MB in file size, will be compiled and displayed in slideshow format on the town's website and Facebook page.
The deadline to submit photos is Tuesday, May 31.
An individual or group of people can hold signs (ours or one you make yourself) in front of the place that matters! The location doesn't need to be officially listed as "historic," just meaningful. As stated on the National Trust website, our goal is "to protect the places that matter because they tell the stories of our history."
We will attempt to post all submissions to the town's website within five business days. We do, of course, reserve the right not to publish any inappropriate photos or comments, so please be nice!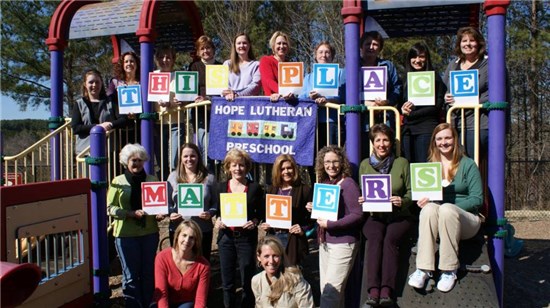 Win a Prize
Everyone who submits a photo will be entered in a series of prize drawings.
Share Your Photos on Social Media
We invite you to share your pictures on social media and use the hashtags #ThisPlaceMatters and #TownofWakeForest.
Wake County is also celebrating the "Wake is Great" campaign. The hashtag for This Place Matters Wake County is #WakeisGreat.

Learn More
To learn more about the National Trust for Historic Preservation program or to upload your photos to this national site, visit www.preservationnation.org/take-action/this-place-matters/.