Keep WF Clean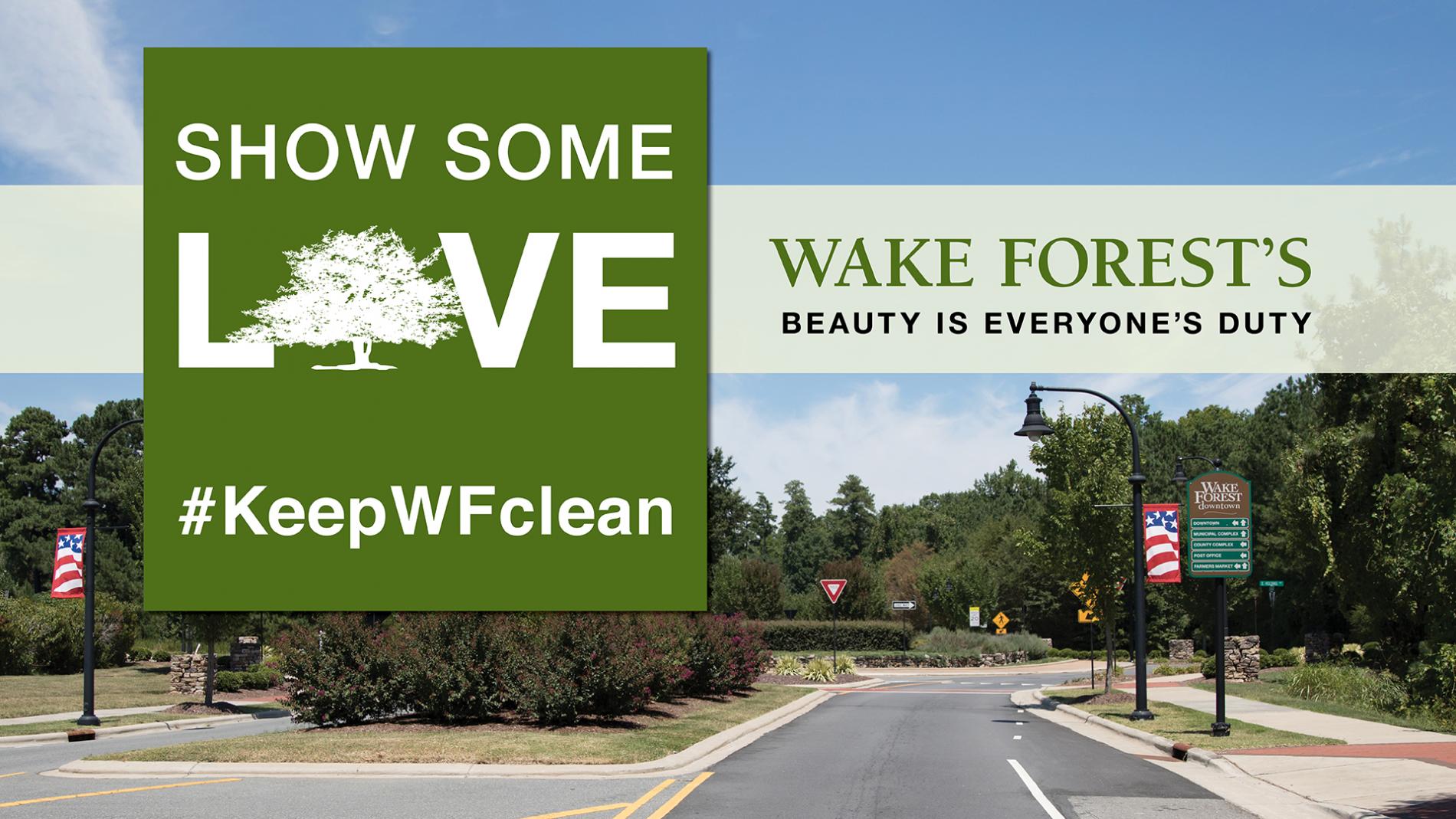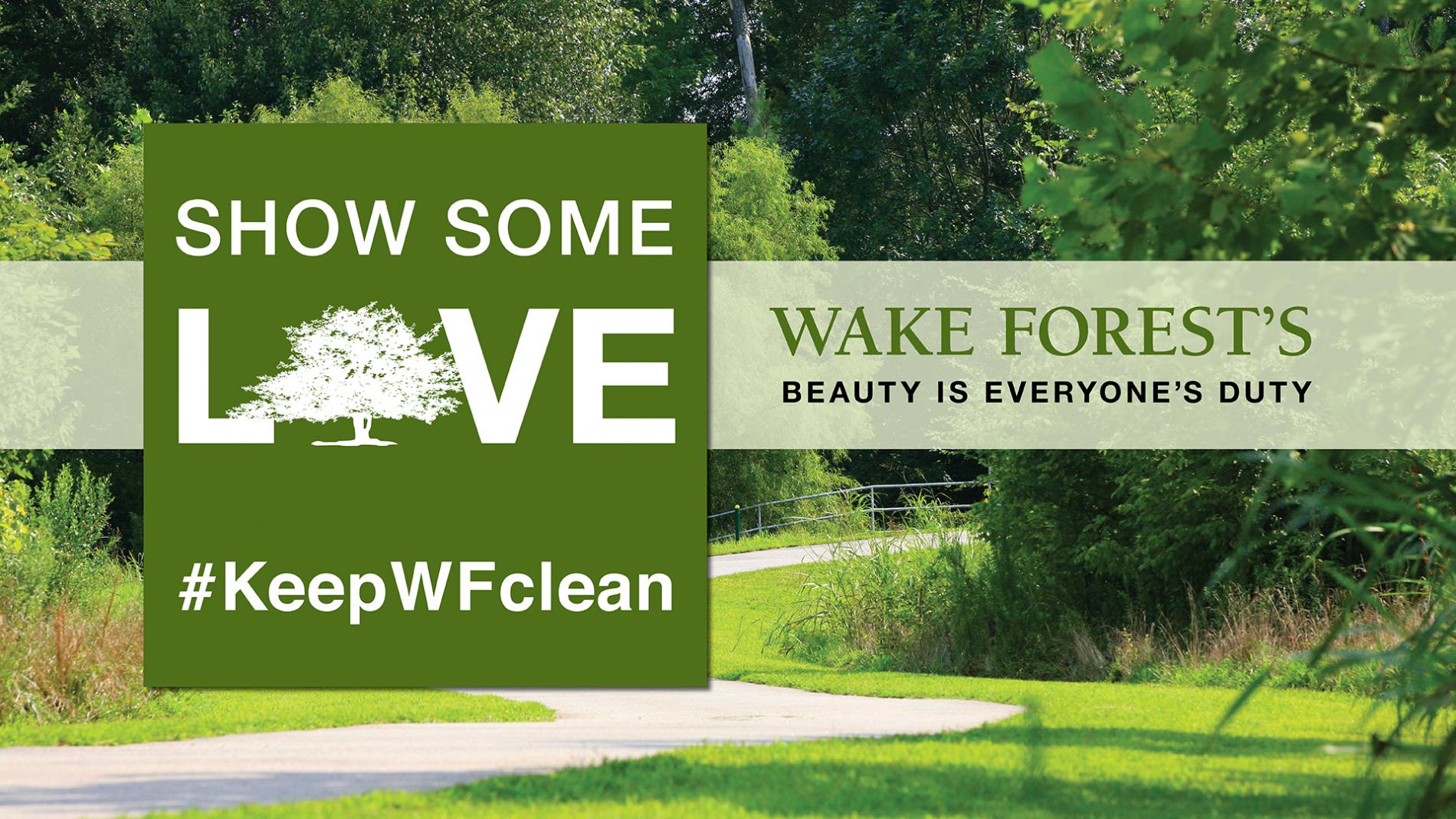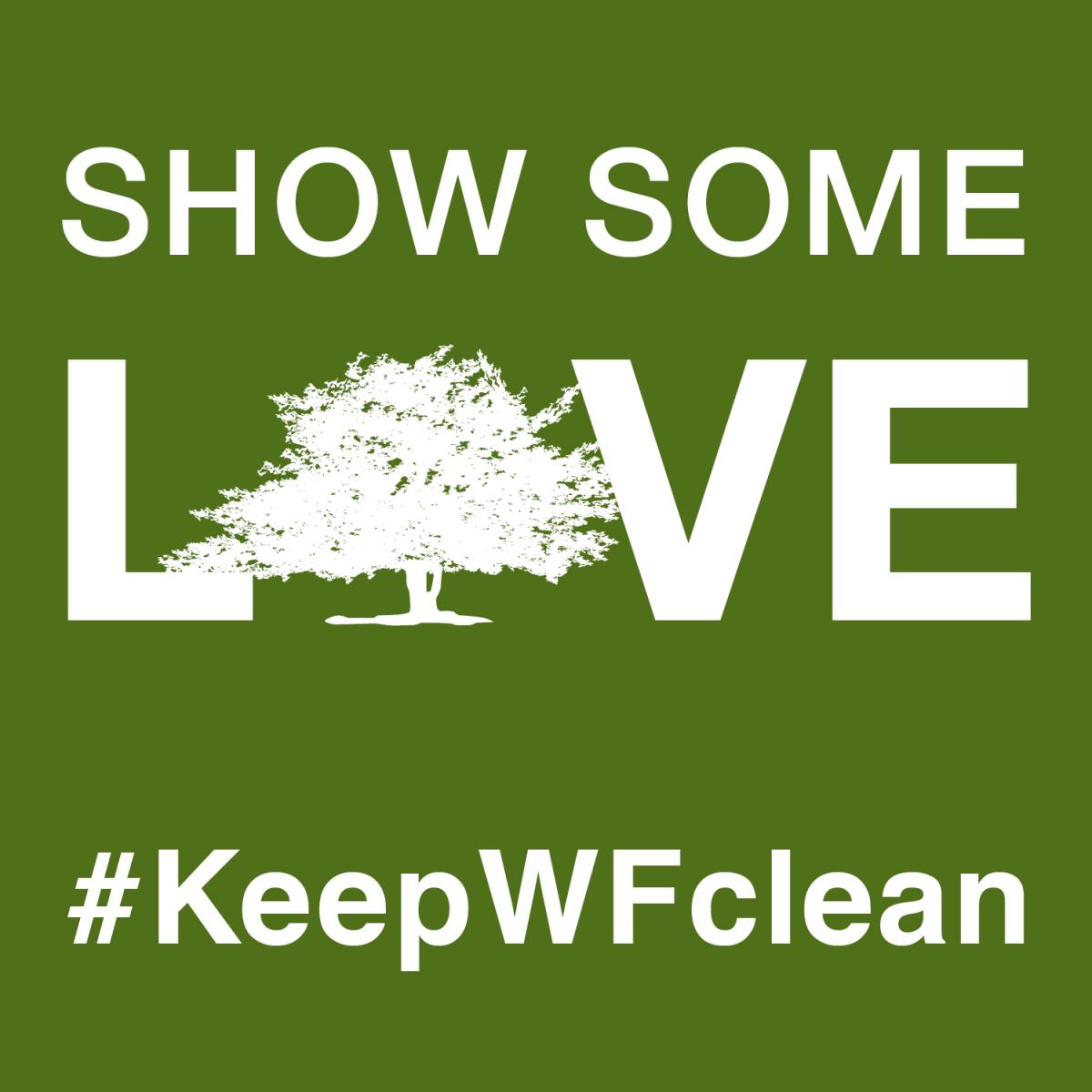 ---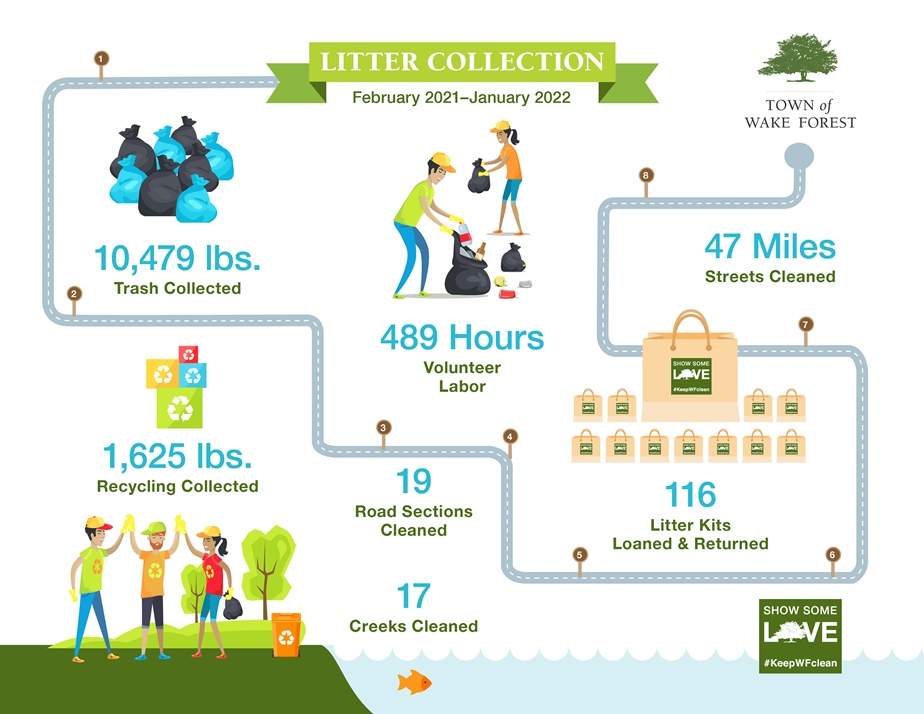 Wake Forest is a wonderful community to live, work, play and visit. We have so much to be proud of, but like many communities across America, litter can be found along many of our streets and highways.
We know this is not just an issue in our area. Between state prisoners, contractors and its own employees, the N.C. Department of Transportation spent nearly $22 million in 2019 picking up litter along North Carolina's 80,000 miles of roads and highways.
What is the Town doing?
Show Some Love, #KeepWFclean
In January 2021 the Town of Wake Forest initiated the "Show Some Love, Keep WF Clean" Anti-Litter Campaign to educate and encourage residents not to litter.
To help ensure the initiative's success, the Town unveiled a logo (shown right) that is being used to remind community members of the important role every person plays in fostering strong civic pride. Wake Forest is known as a beautiful place, but we can make it even better by taking a renewed sense of pride in our community and helping to keep it clean. Every resident is responsible for caring for our community, so we must all work together to keep Wake Forest beautiful.
The Town is implementing an ambitious marketing plan aimed at reaching the entire community. The new logo is being used in many places, including social media posts, as well as on Town vehicles, banners, and signage.
Town officials are developing several other initiatives aimed at engaging the community and encouraging the participation of civic groups, schools and churches, as well as individuals and families.


Adopt-A-Highway - Dr. Calvin Jones Hwy/NC 98 Bypass
In 2016 the Town of Wake Forest joined the NCDOT's Adopt-A-Highway program by adopting a portion of the Dr. Calvin Jones Highway/NC 98 Bypass. Since then, Town staff conduct litter cleanups four times a year along the adopted section of roadway.


Videos
Several educational videos have been introduced to raise awareness about litter in our community - with more to come.
Kids Say the Cutest Things About #KeepWFClean
Properly Dispose Pet Waste
What can I do?
Join the Fight Against Litter
Wake Forest residents are urged to join in the fight against litter today by:
Securing litter in your cars with compact cans or trash bags;

Bringing reusable bags to the grocery store or farmers market;

Utilizing refillable water bottles and coffee mugs;

Ensuring outdoor trash cans have tight-fitting lids to prevent garbage from being spread by weather or animals;

Setting a positive example by disposing of trash properly and encouraging others to do the same.