Winter Weather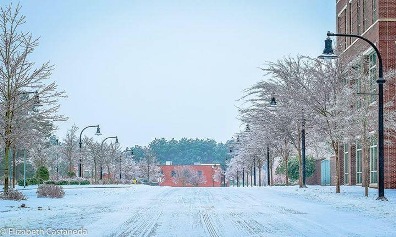 This page provides information concerning Town of Wake Forest operations during severe winter weather. Please reserve 911 for imminent threats to people or property.


Stay Informed
Weather-related updates are posted on the town's Facebook page and Severe Weather Updates web page.
Cancellations and schedule changes are also provided on the Wake Forest Weather Line at 919-435-9569.
E-Notifier subscribers will receive timely E-Alerts informing them of any schedule changes
Smart phone users who have downloaded the Town of Wake Forest app will receive real-time push notification messages. Download the Wake Forest app here or search for "Town of Wake Forest" on iTunes, in the iPhone app store or in Google Play.

Reporting Outages
Wake Forest Power
On weekdays and non-holidays between 7 am and 3:30 pm, call 919-435-9570. All other times, call 919-554-6724.
Duke Energy Progress
800-419-6356
Wake Electric
919-863-6499 or 800-743-3155


Carbon Monoxide
Provide adequate ventilation for heat sources using fossil fuels. Never use grills inside home or garage.