Streets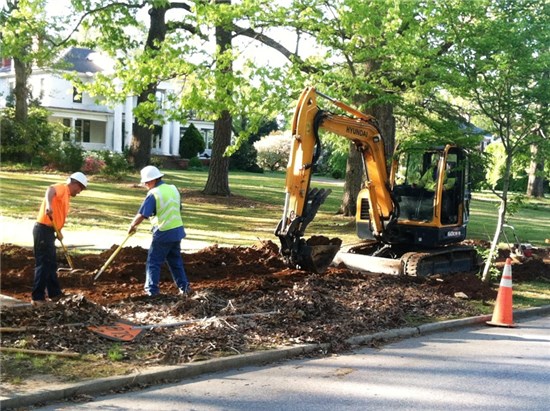 The Wake Forest Streets Division is comprised of a superintendent, three construction supervisors, and one right-of-way supervisor, along with five construction worker (CW) III's, seven CW II's and three CW I's for a total of 20 employees.

Primary Duties
Streets Division employees' primary duties include:
Repair, replace, and install new sidewalk and curb and gutter

Patch potholes within asphalt roadways

Replace damaged or stolen street and regulatory signage on town streets

MUTCD sign upgrades to bring our signs into federal mandated compliance

Clean and maintain lateral and tail ditches that belong to the town

Clear, clean, maintain, and replace as needed town storm drain structures and storm drain pipes

Sweep town streets and throughfares

Maintain gravel streets

Pretreat roads and remove snow during winter weather

Assist with town events
The Streets Division is also responsible for various construction projects around town, including numerous initiatives for Parks, Recreation & Cultural Resources and the Police Department.
The right-of-way crew also maintains the town's two major cemeteries and portions of the town's rights-of-way.