Volunteer Opportunities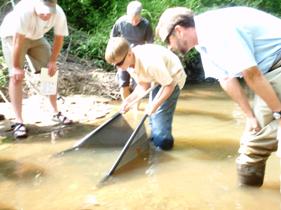 Are you interested in serving your community, but you're not sure where to start? Are you currently involved in service, but are interested in knowing about other ways you can help?
If any of these things ring true, Volunteer Wake Forest can help! Volunteer Wake Forest connects people to volunteer opportunities within Town departments, Town-funded agencies and organizations that provide services to enhance the quality of life for our neighborhoods and communities.
Our goal is to engage all members of the community as partners to help meet the need for volunteers in Wake Forest.
Volunteer WF - online registration form
The Town of Wake Forest offers the following volunteer opportunities for individuals, families, businesses, civic and community groups.
Wake Forest Renaissance Centre
Do you want to be a part of the show? If so, then join the Renaissance Centre "Supporting Cast."
Supporting Cast members utilize their skills and talents while sharing their love of the arts with our guests.
As a Supporting Cast member you might meet a new friend while passing out programs or collecting tickets. You might even be backstage with the band, offering the southern hospitality for which Wake Forest is known far and wide. Or, you might assist theater goers to their seats.
What's required? A desire to roll out the red carpet for our guests and enhance their Renaissance Centre experience.
For more information about joining our Supporting Cast, email Renaissance Centre Manager Debbie Dunn.


Environmental Stewardship
Roadside Cleanup
The Town of Wake Forest is inviting families and/or individuals to help Keep WF Clean and improve the appearance of local roadways. Volunteers are needed to pick up litter along sections of roadway on a one-time or ongoing basis.
Adopt-A-Stream
Adopt-A-Stream volunteers are environmental stewards who play a vital role in keeping Wake Forest's streams healthy. Volunteers organize stream clean ups and repair their adopted stream, conduct water quality monitoring, lead stream walks to look for signs of pollution, and perform storm drain labeling. For more information, call 919-435-9445.


Adopt-A-Trail
Adopt-A-Trail volunteers make an invaluable contribution to the beautification and visual enhancement of our greenway trails. The initiative provides volunteer community service opportunities for groups, individuals and businesses which are are encouraged to adopt a specific length or neighborhood of trails, keeping them clear of weeds and debris for one year. Volunteers are also invited to initiate and participate in a number of enhancement projects designed to improve the aesthetics or functionality of the Town's greenways. For more information, call 919-435-9510.

Education/Special Events
Assist with research/develop handouts for different programs/activities. Lead educational tours. Provide information at local events. Help fold t-shirts / prepare for Arbor Day. Help with seedling giveaway. Take photos at events for future publications. Identify opportunities for murals w/natural scenes. For more information, email Luke Devores.
Parks, Recreation & Cultural Resources
Park Volunteers
The Wake Forest Parks, Recreation & Cultural Resources Department is always looking for individuals, families, students, businesses and organizations who are willing to contribute their time, talents and resources to the town's parks. Volunteers can enhance the town's parks through gardening, landscaping, removing invasive plants, litter pick-up, tree plantings, painting, and rehabbing playgrounds. For more information, call 919-554-6184.

PRCR Special Events
Wake Forest PRCR Department puts on several fun and exciting events throughout the year, including the popular Easter Egg Hunt, Boo Bash, Brunch with Santa and many more! Volunteers are needed to assist in various capacities, high school and adult volunteers are welcome. For more information, contact Special Events Coordinator Suja Jacob at 919-435-9558.


Dream League Baseball "Buddy Program"
Volunteers are needed to work with players in our Dream League - an adaptive baseball program for special-needs participants. Dream League Baseball Buddies assist with game management, game play, setup and breakdown of the tents that are used to shade participants, and other areas as needed. Registration for Dream League Buddy program is held in conjunction with the registration for spring baseball and softball (throughout the month of February each year). Dream League games are held on Saturdays at Tyler Run Park, mid-April through June. For more information, contact Specialized Recreation Coordinator Olivia Atkinson at 919-435-9559.

Youth League Coaches
Volunteers are sought seasonally to serve as coaches in youth athletic leagues offered throughout the year, including baseball, softball, and volleyball. For more information, contact Athletic Coordinator Edward Austin at 919-435-9562.
Special Events
Good Neighbor Day
Volunteers are an important part of this popular community event assisting with set up beforehand, breakdown at its conclusion, and helping in a variety of ways throughout the afternoon. For more information, email Angela McCray.


Shred-It
During our annual paper shredding event, volunteers are needed to assist residents dropping off bags and boxes of paper. For more information, email Jeanette Johnson.

Downtown Events
Downtown Wake Forest is the place to be for several fun and exciting events throughout the year, including Forest Fest, Meet in the Street (hosted by the Wake Forest Area Chamber of Commerce), Spirits of Wake Forest, Wake Forest Cares Holiday Kickoff and the Lighting of Wake Forest! Volunteers are critical to the success of these events and are needed to fill a variety of roles. Volunteer interest forms are available online. For more information, contact Downtown Development Specialist Camryn Gutierrez at 919-435-9430.
Advisory Boards
The Town of Wake Forest relies heavily on community-minded citizens to get involved with their local government and serve on the town's Advisory Boards. Use your talents and take an active interest in your community on one of the town's advisory boards. Selected applicants serve three year terms, except where unexpired terms are being filled, and advise the Board of Commissioners on their board's cause. Applications are available at online. For more information, contact Town Clerk Terry Savary at 919-435-9413.
Guest Services Volunteers
The Town of Wake Forest regularly seeks Guest Services Volunteers to work at the Guest Services Desk at Town Hall, 301 S. Brooks St.
Volunteers are needed on a regular basis or as a substitute to work the following shifts Monday - Friday: 8-10:30 a.m.; 10:30 a.m.-1:30 p.m.; and 1:30-4 p.m.
Duties include welcoming and greeting visitors to town hall; directing visitors to appropriate offices at town hall; and answering general questions in person and on the telephone regarding town services.
For more information, contact Guest Services Volunteer Coordinator Kiel Ortiz at 919-435-9479 or apply to join the Guest Services Volunteer program.
Food Security
The Northern Community Food Security Team (NCFST) coordinates a variety of volunteer opportunities, including harvesting and gleaning, community gardens and more. For more information, contact Andrew Brown, Jr. at 919-435-9466.