Gym Mural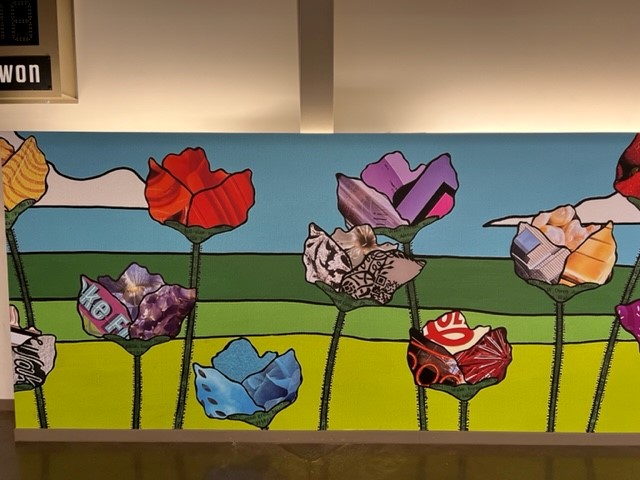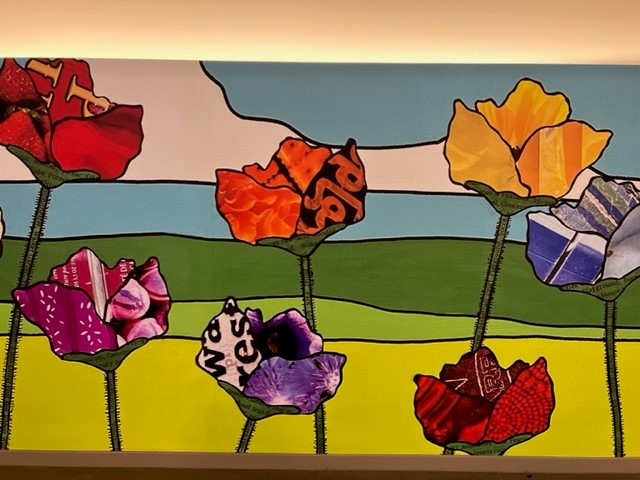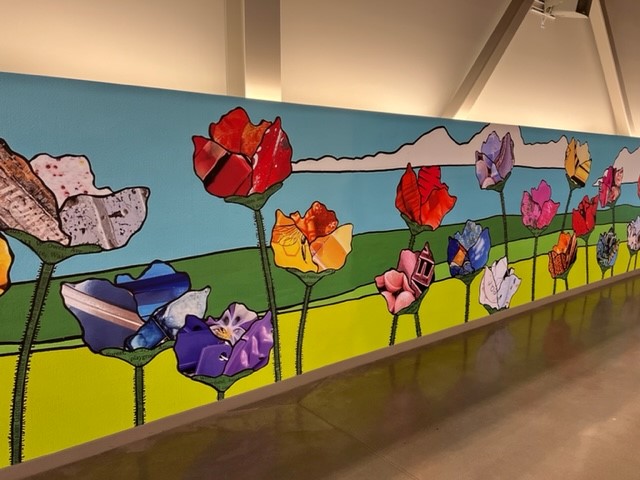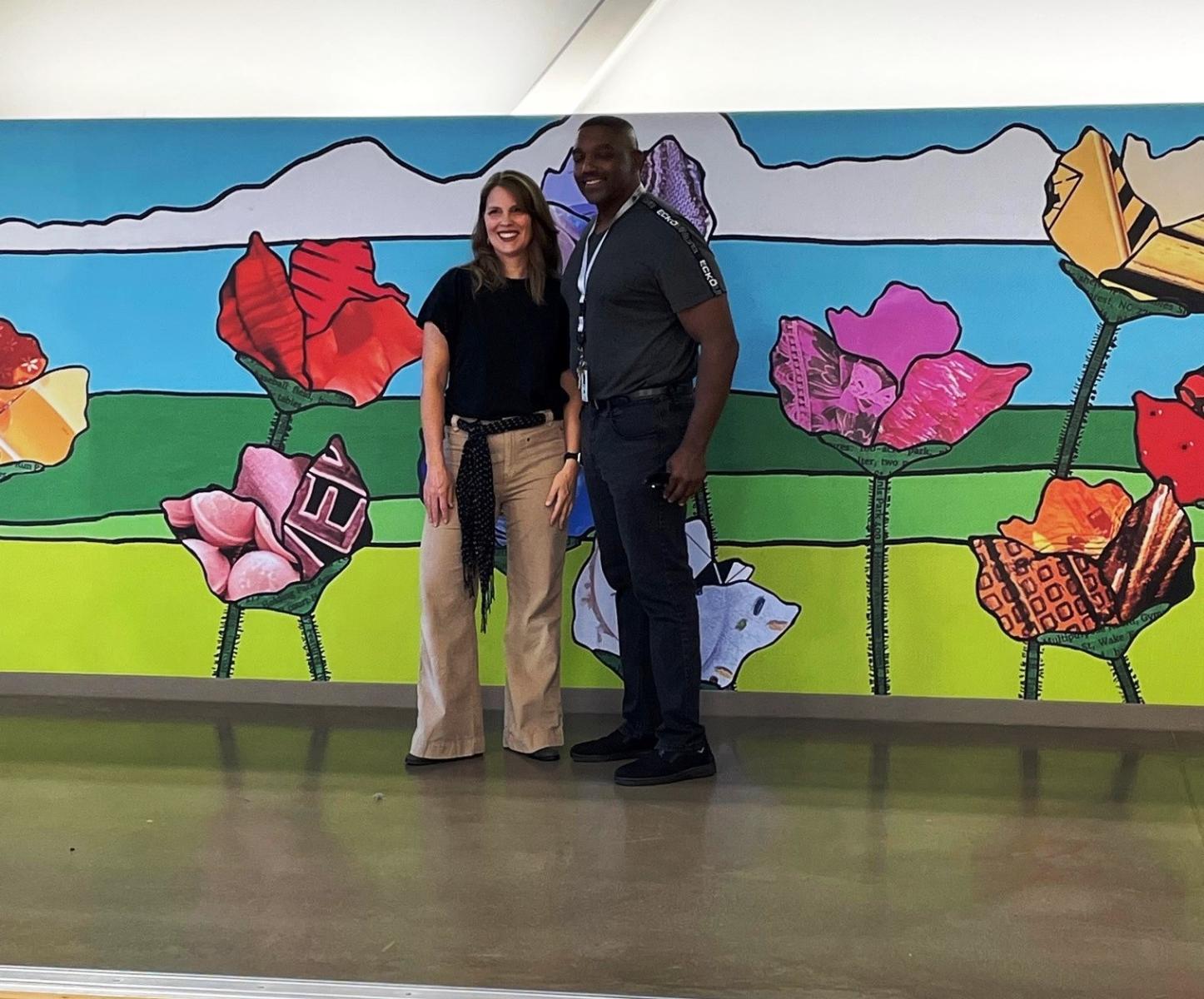 On Sunday, Oct. 9, 2022, the Wake Forest Parks, Recreation & Cultural Resources Department unveiled a new mural inside the gymnasium at Joyner Park Community Center.
Created by local artist Sara Roberts, the mural depicts a meadow of wildflowers each highlighting a local park or popular Wake Forest landmark. Entitled "Poppin Over Joyner," the original artwork panels are currently on display in the lobby of the Wake Forest Renaissance Centre Arts Annex.
Roberts' mural was selected and approved by a committee comprised of members of the Wake Forest Public Art Commission and PRCR staff following an open submission process. Her artwork will remain on display for the next three years. For her efforts, Roberts received a $100 Visa gift card.
Visitors to JPCC are encouraged to take pictures in front of the mural and post them on social media with the hashtag #TownofWakeForest.
About the Artist
A certified high school visual arts teacher and nationally board certified in art, Sara Roberts began her art career in 2012 when she earned her K-12 Visual Arts Teaching Certification.
Roberts uses her own photographs from various places in North Carolina to create vibrant mixed media collages. Images are cataloged on the back of each piece. If the viewer looks closely, they may recognize well known museums, murals, historical places, restaurants, and the like in the photo pieces used in the works of art. Larger pieces can take up to 80 hours to complete from start to finish. Roberts endeavors to create simplistic works that draw the viewer in and help them connect with scenes from across our state.
Her work has been displayed at North Ridge Country Club in Raleigh, Ameriprise in Raleigh, Morgan Street Food Hall in Raleigh, the NC Museum of Natural Science's Nature Gallery in Raleigh, the Wake Forest Renaissance Centre in Wake Forest, WakeMed North Gallery in Raleigh, and The Faith Gallery in Youngsville, VAE Raleigh shows, the NC Museum of Art Store, and the Cary Gallery of Art. She currently teaches visual arts, textiles, and printmaking at Wake Forest High School. She also works to promote the arts at Artsplosure, Raleigh Little Theater, and the Wake Forest Renaissance Centre.