Joyner Park Community Center
Welcome to Joyner Park Community Center!
Designed to blend in with current Joyner Park structures and the natural habitat, the 32,000-square-foot facility features a walking track, gymnasium for basketball, volleyball and pickleball, multi-purpose rooms, dance studio and kitchen.
The facility has been constructed in a manner consistent with the park's natural beauty and rustic feel.
Joyner Park is comprised of 117 acres - 84 of which are currently being used. The new facility was constructed on a portion of the park's 33 remaining acres.
Programs & Classes
Search "JPCC" in the current edition of RecConnect for a complete list of programs and activities offered at the Joyner Park Community Center.


PRCR Happenings
We invite you to engage in the incredible array of programs and classes we offer. PRCR Happenings provides a complete listing of upcoming PRCR programs and classes.
Open Play Schedule
Facility Rental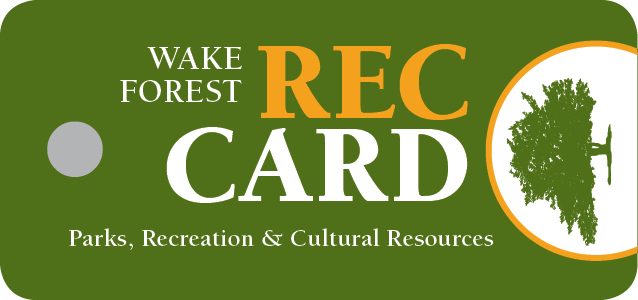 Recreation Cards
Both Wake Forest residents and non-residents ages 11 and older must have a Recreation Card (Rec Card) to access amenities offered at PRCR facilities, including the Joyner Park Community Center (JPCC) and Flaherty Park Community Center (FPCC). Although Rec Cards are free for Wake Forest residents, the following fees now apply for people who live outside the Wake Forest town limits and do not pay Wake Forest property taxes: Individual, $25; Family, $50; Drop-in fee, $5.