Engraved Brick Pavers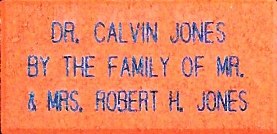 The Town of Wake Forest is pleased to offer you the opportunity to purchase an engraved brick paver.
The 4" x 8" engraved brick pavers cost just $125 each and once ordered become a permanent part of the Wake Forest Town Hall Centennial Plaza - to be viewed and enjoyed by residents and visitors for years to come. Located along South Brooks Street, Centennial Plaza is the focal point of wake Forest's municipal campus and a gateway to town hall.
Here's your chance to join over 100 local businesses, civic clubs, residents and former residents that have already purchased a personalized brick. Engraved bricks are a unique way to honor loved ones, commemorate special events and recognize civic clubs and social groups, youth athletic teams, businesses and not-for-profit groups.
View samples of paver inscriptions