Information Technology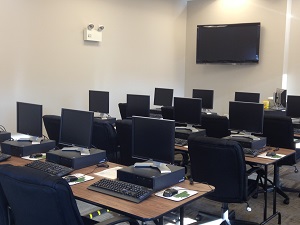 The IT Department is responsible for managing the town's information technology resources. Staff is responsible for assisting other departments with improving their business processes through the use of current and new technologies.
The IT team maintains a network infrastructure consisting of ten (14) physical locations. Supported systems include: financial, automated meter reading, work order, inventory, online utility billing, inspections, report writing and public safety. Additional responsibilities include corporate voice\phone, email, anti-virus, security, data retention, mobility access, web services, print services and geographical information system (GIS) services.
The IT Department works with vendors to fulfill department business needs. Requests for proposals are posted on the town's Bids & Announcements webpage when services are needed.
GIS
The Town of Wake Forest uses a geographic information system (GIS) to create, maintain, analyze and share spatial data during the decision-making process and to provide valuable illustrative information to citizens, civic groups and elected officials.
Maps are available to view and download on many pages throughout the town website. Printed copies (36" x 48") of standard maps, including special flood hazard areas map, zoning map, transportation plan map and active developments map, are available for purchase at the planning department office at a cost of $30 each.
For an interactive map experience, visit: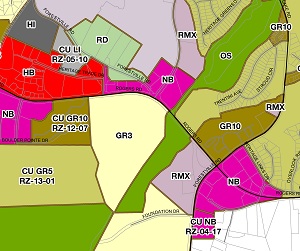 At this time the town does not fill requests for custom maps; however both Wake County GIS and Franklin County GIS provide this service with a structured fee schedule. NC One Map serves as a statewide clearinghouse for geospatial information. Use the Data Explorer to view data and maps. Use the Geospatial Portal to access data and services.
Public Wi-Fi
To Access: Inside Town Facilities, scan for "WF-PUBLIC" network and connect.
To Access : Downtown Renaissance Area, scan for "TWF Public" network and connect.
The Town of Wake Forest provides this free, public Internet access for the guests of town hall. It is not possible for us to protect your device against malicious theft or the interception of any data transmitted over the Internet. The Town of Wake Forest is not responsible for the quality of transmissions, interruptions in connectivity or loss of data/information as a result of using this wireless service.
This wireless network is intended for lawful purposes only. This public wireless service may not be used to violate any standards, laws or regulations of local, state or federal governments/agencies, or International treaty.
User hereby releases the Town of Wake Forest from all liability arising from any content accessed via the WF-PUBLIC and TWF Public wireless networks. The Town of Wake Forest shall not be held liable for any damages to user's equipment or for modifications made to hardware necessary to access this network. Town staff does not provide any technical support with this access. The Town of Wake Forest shall be held harmless as a direct or indirect result of the wireless user's use of this public network.
The town makes no guarantees for access and reserves the right to limit bandwidth per connection. By continuing with access to this wireless service, user agrees to the Town of Wake Forest's stipulations for use.