Priority Pedestrian Corridors Project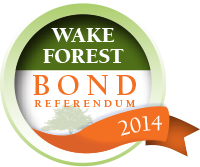 The Town of Wake Forest is actively constructing the Priority Pedestrian Corridors Project along W. Oak Ave and Wait Ave. Along W. Oak Ave, the Town worked with NCDOT to implement a pedestrian crossing along the bridge over Richland Creek when it was replaced. Priority Pedestrian Corridors will provide residents pedestrian access connections to the Joyner Park Greenway Trails via 2100-ft of new 10-ft multi-use path and 6-ft sidewalks. Along Wait Ave, 2500-ft of 5-ft sidewalk is being constructed eliminating a gap between the Traditions Grande Boulevard Greenway Trail and Downtown. Priority Pedestrian Corridors will improve the area by adding curb and gutter and storm drainage, stone veneer retaining walls, and adding new crosswalks at intersections while improving connectivity around Town.

May 2019 Update
State Contracting is working to complete W. Oak Ave by completing installation of guardrail, installing curb ramps, and completing storm water installation.

State Contracting is working to stake out the retaining wall at S. Allen and Wait Ave to preparing construction.

Crews are working to complete sidewalk construction between S. Allen Ave and the Culvert at Dunn Creek

Preparations to relocate the Sanitary Sewer line at Dunn Creek are underway in order to extend the Culvert to accommodate the new sidewalk.