Priority Pedestrian Corridors Project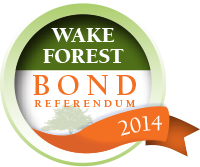 Wake Forest secured a $196,000 STP-DA grant in 2012 from the Locally Administered Projects Program (LAPP). This grant will fund the design and environmental documentation for pedestrian connections along West Oak Avenue (SR1931) and Wait Avenue (NC98 Business), two priority pedestrian corridors in Wake Forest. The connections would eliminate gaps along West Oak Avenue (SR1931) from North Wingate Street to Harris Road (SR1931) with 2,095ft of multi-use path, as well as eliminate a gap along Wait Avenue (NC-98 Business) from North Allen Road to Traditions Grande Boulevard with approximately 2,530 ft. of sidewalk.
Town staff will work with NCDOT to add a pedestrian underpass to the design of the new W Oak Ave bridge over Richland Creek as it will be replaced in 2015-2016. The Town will provide funding for the pedestrian underpass.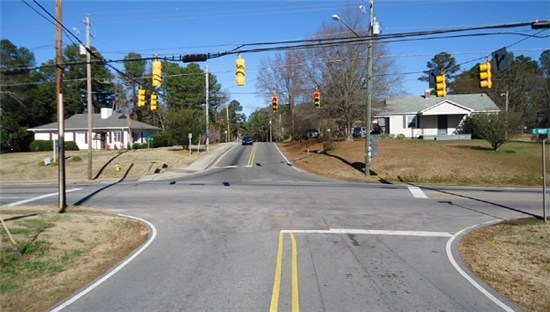 The proposed multi-use path along West Oak Avenue may be aligned with an existing sewer outfall to keep pedestrians and bicyclists further away from the busy road.The traffic signals at the intersection of Wait Ave and N Allen Rd will be upgraded to include a pedestrian phase with push-button assembly.
Proposed sidewalks along Wait Ave will connect to an existing segment near the Hillside Nursing Center.

Public Involvement
Public involvement is an important part of the project development process. The Town of Wake Forest encourages citizen involvement and will consider all suggestions. An informational public workshop took place on May 20, 2013.

Project Timeline
2011 Grant awarded

2012 NCDOT authorized grant funding

Spring 2013 Design work begins

NCDOT held a public workshop during the spring of 2013 to present information about the W Oak Ave bridge replacement project

Citizen Informational Workshop, May 20, 6pm-9pm at the Wake Forest Town Hall (Taylor Street entrance)

The Town of Wake Forest received additional LAPP funding to complete the ROW and construction phases of this project

ROW was completed in Fall 2016

Construction is anticipated to begin by Summer 2018

March 2018 Update
Contract awarded to State Contracting on March 20.

Awaiting NCDOT Concurrence