Fire
This page is currently under construction.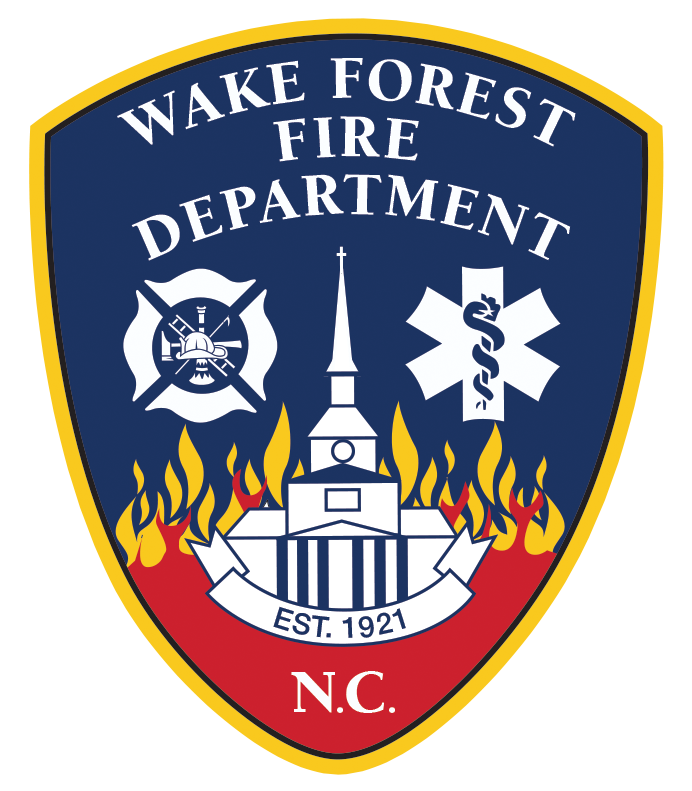 "Saving Lives, Our Prime Goal"
The Wake Forest Fire Department currently employs over sixty full-time 24-hour career staff at four different stations and five different companies: Engine 1, Engine 2, Engine 3, Engine 4, and Ladder 1. We also employ nine part-time employees that staff Engine 5 during weekdays. We protect the Town of Wake Forest and a surrounding 40 square-mile area which includes Southeastern Baptist Theological Seminary. We answer over 3200 emergencies every year consisting of fires, vehicle accidents, medical emergencies, and a variety of others. Our entire career staff is NC FF level 1 and 2 certified, Hazardous Materials Operations level, and EMT certified.
Core Values:
Duty

Honor

Pride

Family

Integrity

Professionalism

Courage


Mission Statement
We are committed to providing fire prevention education, fire suppression, medical services, and other emergencies and non-emergency activities to the surrounding community, visitors, and residents of the Town of Wake Forest. We accomplish this mission through education, training, and dedication to the protection of our membership and citizens.