Advertising & Sponsorship Opportunities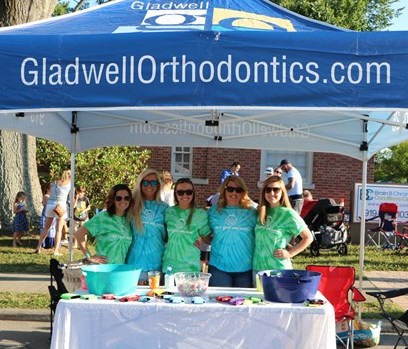 The Town of Wake Forest offers numerous advertising and sponsorship opportunities to assist with marketing and promoting your business or organization. Whether you choose to advertise in one of our publications, or sponsor a specific town event, festival, program, or activity, you will reach a huge audience of local consumers.
We invite you to partner with us. We'll work alongside you to ensure your message is viewed in a fun, positive environment. In addition, you will experience the benefits of positive public relations and make a difference in our community.
Advertising & Sponsorship Packet
Please fill out our Sponsorship Interest Form or email Marketing & Business Relations Specialist, Anna Bolton, to receive information on available opportunities.

Youth Sports Team Sponsorships
The Wake Forest Parks, Recreation and Cultural Resources Department offers sponsorship opportunities for the Spring Youth Baseball and Softball programs. Sponsorship options include sponsoring an individual team, multiple team sponsorship packages and scoreboard sponsorships.

Wake Forest Renaissance Centre Partners Circle Donor Program
We invite you to be a member of the Renaissance Centre Partners Circle, a dedicated group of donors who share a passion for the arts and our community. Civic engagement is at the heart of the Renaissance Centre's mission and the key to its successful future. Your annual commitment ensures the Renaissance Centre has the resources to provide cultural arts experiences for all. In return for your generosity, you will enjoy exclusive benefits and privileges. Most of all, you will have the satisfaction of knowing that your contribution supports your community!


Naming Rights
Additional unique marketing opportunities include naming rights to soccer fields, meeting rooms and other facilities. This is the highest level of corporate sponsorship. Each partnership is individually customized to bring tangible value to the business and the community.
For more information on Town of Wake Forest sponsorship and advertising opportunities, please contact Marketing & Business Relations Specialist, Anna Bolton.