Advertising & Sponsorship Opportunities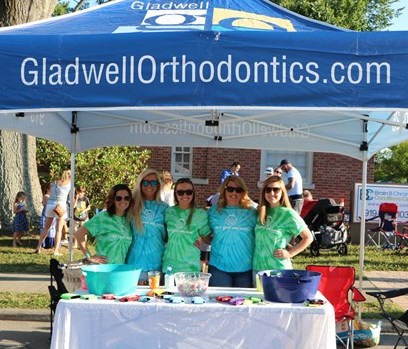 The Town of Wake Forest offers numerous advertising and sponsorship opportunities to assist with marketing and promoting your business or organization. Whether you choose to advertise in one of our publications, or sponsor a specific town event, festival, program, or activity, you will reach a huge audience of local consumers.
We invite you to partner with us. We'll work alongside you to ensure your message is viewed in a fun, positive environment. In addition, you will experience the benefits of positive public relations and make a difference in our community.
2020 Advertising & Sponsorship Packet
Due to COVID-19 all 2020 event sponsorships are no longer available. Please fill out our Sponsorship Interest Form above to stay up to date on information for 2021 events.
Guide to Wake Forest
This clever, all-in-one handbook provides useful information about all things Wake Forest, including an overview of the town's history, a description of town departments, a listing of annual community events and advertisements for several local businesses. The guide also contains important contact numbers, as well as comprehensive information about town programs and services, volunteer opportunities and local government. There are also sections devoted to area attractions, civic clubs, plus a whole lot more. It's an advertising opportunity your business does not want to miss! The next Guide to Wake Forest is scheduled for publication in summer 2021. Advertising space is limited to only 87 spots, reserve your space now before they fill up!
Youth Sports Team Sponsorships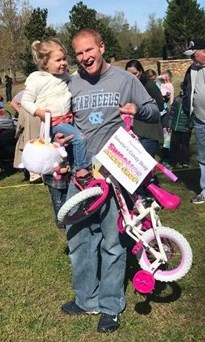 The Wake Forest Parks, Recreation and Cultural Resources Department offers sponsorship opportunities for the Spring Youth Baseball and Softball programs. Sponsorship options include sponsoring an individual team, multiple team sponsorship packages and scoreboard sponsorships.
View the Youth Baseball & Softball Sponsorship Commitment Form.

Wake Forest Renaissance Centre Partners Circle Donor Program
We invite you to be a member of the Renaissance Centre Partners Circle, a dedicated group of donors who share a passion for the arts and our community. Civic engagement is at the heart of the Renaissance Centre's mission and the key to its successful future. Your annual commitment ensures the Renaissance Centre has the resources to provide cultural arts experiences for all. In return for your generosity, you will enjoy exclusive benefits and privileges. Most of all, you will have the satisfaction of knowing that your contribution supports your community!
Wake Forest Renaissance Centre Program Guide
The Wake Forest Renaissance Centre is now offering advertising space in their seasonal Program Guide! Printed twice per year with a six month shelf-life, the full-color guide features information on performances, cultural programs, special events, and more! Don't miss this opportunity to put your message in front of active and engaged local patrons!
Our Town Newsletter
An ad in Our Town is an effective way for local businesses to reach Wake Forest and Wakefield residents. Your message will appear alongside relevant information that is geared specifically for residents. Direct mailed to over 30,000 households, Our Town provides full saturation of the Wake Forest area.

Naming Rights
Additional unique marketing opportunities include naming rights to soccer fields, meeting rooms and other facilities. This is the highest level of corporate sponsorship. Each partnership is individually customized to bring tangible value to the business and the community.
For more information on Town of Wake Forest sponsorship and advertising opportunities, please contact Marketing & Business Relations Specialist, Anna Bolton.