PRCR Marketplace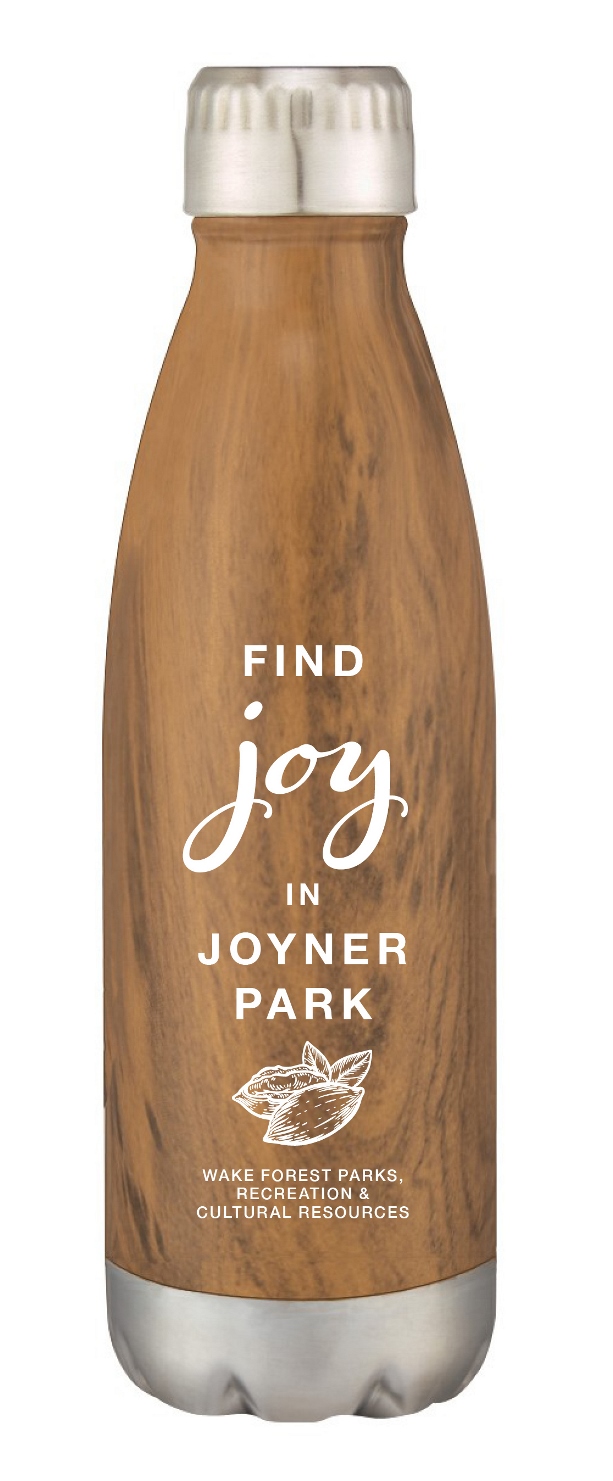 The Wake Forest Parks, Recreation & Cultural Resources (PRCR) Department is offering a limited edition water bottle highlighting E. Carroll Joyner Park as the first in a series of "Health & Wellness" merchandise.
As part of its mission to promote health and wellness, the PRCR Department plans to sell various items over the next several months as a way of encouraging citizens to stay active.
Available for $20 each while supplies, the "Find Joy in Joyner Park" water bottle reflects the rustic charm of Joyner Park with a special emphasis on the park's pecan grove.

Pick Up Your Order
Online orders can be picked up at Joyner Park Community Center, 701 Harris Road, during normal business hours (Monday-Friday, 8 a.m.-8:30 p.m.; Saturday, 8 a.m.-noon).
Please note: Please present a copy of your email receipt as proof of purchase.


Proceeds Support Specialized Programming
Proceeds from merchandise sales will help support the PRCR Department's specialized programming for citizens with disabilities.