RecConnect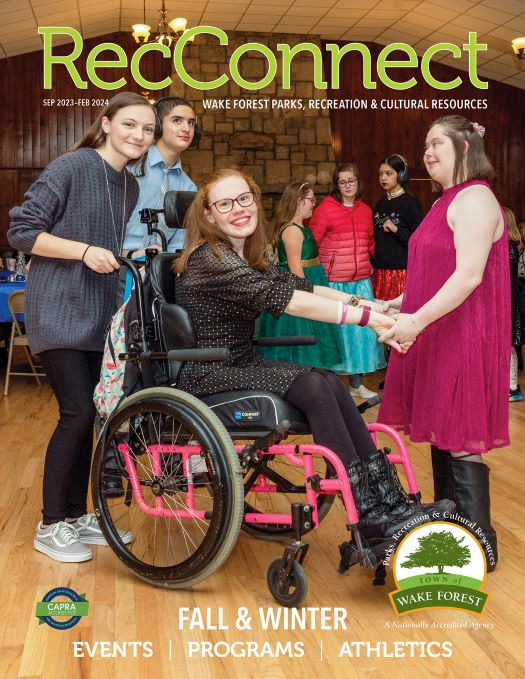 RecConnect is the Wake Forest Parks, Recreation & Cultural Resources Department's program guide.
Published twice a year, RecConnect provides complete information on parks and recreation-sponsored programs and activities for people of all ages, including youth and adult athletics, cultural programs and classes, and special events.


Where can I get a copy of RecConnect?
RecConnect is provided in electronic format online and via E-Notifier.
A limited number of printed copies are available at Town Hall, Joyner Park Community Center, Flaherty Park Community Center, and Alston-Massenburg Center.
Recent Editions