Police requesting public's assistance locating missing person
Friday, May 17, 2019 - 11:46am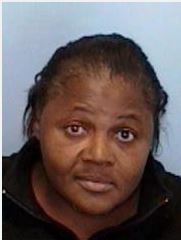 The Wake Forest Police Department is requesting the public's help locating Theresa Applewhite, whose photo is shown.
Applewhite, age 52, was last seen Monday evening, May 13, in the vicinity of East Perry Avenue in Wake Forest.
She is described as a black female standing 5'4" tall and weighing approximately 220 pounds.
Applewhite, who suffers from a cognitive impairment, was last seen wearing a white short sleeve shirt, pink pants and white sneakers.
A Silver Alert is expected to be issued later today.
Anyone with information on the whereabouts of Theresa Applewhite is urged to call the Wake Forest Police Department at 919-554-6150.