Wake Forest Unplugged
Wake Forest Unplugged...Get Connected
Sunday, Sept. 1, 2019 ~ 4-6 pm
E. Carroll Joyner Park, 701 Harris Road
What do you get when you spend an entire afternoon free from electronic devices that often seem to control us instead of the other way around? The answer: "Wake Forest Unplugged...Get Connected."
Sponsored by the Wake Forest Recreation Advisory Board (RAB), "Wake Forest Unplugged...Get Connected" is a rare opportunity for Wake Forest-area residents to "disconnect" from cell phones, PDAs, and computers, and "re-connect" with their community, friends, and family.
The RAB will host a variety of organized games and activities, including sack and relay races, corn hole, and miniature golf, from 4-6 p.m. in the vicinity of the Walker Garden.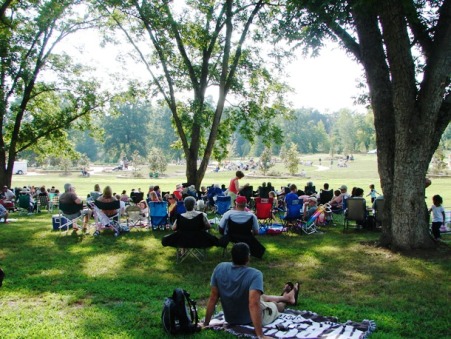 Even if you can't make it out to Joyner Park, you and your family can still participate by simply "unplugging" from your televisions, personal computers, blackberries, phones, and video games for the afternoon and instead engage in healthier, more active pursuits.

Free Concert Featuring "Sensory Expressions"
Wake Forest Unplugged...Get Connected will culminate with a free concert in beautiful E. Carroll Joyner Park. Sensory Expressions will perform from 5-7 p.m., but area residents are encouraged to arrive early and take part in the array of planned games and activities, scheduled to begin at 4 p.m.
Sensory Expressions is a Caribbean Band playing a range of music from Jazz, R&B, Reggae and Soca; featuring the sensual sounds of Steel Drums to soothe your soul.
You're also invited to bring a kite to fly and/or take a stroll along any of the park's numerous trails.