Window Wonderland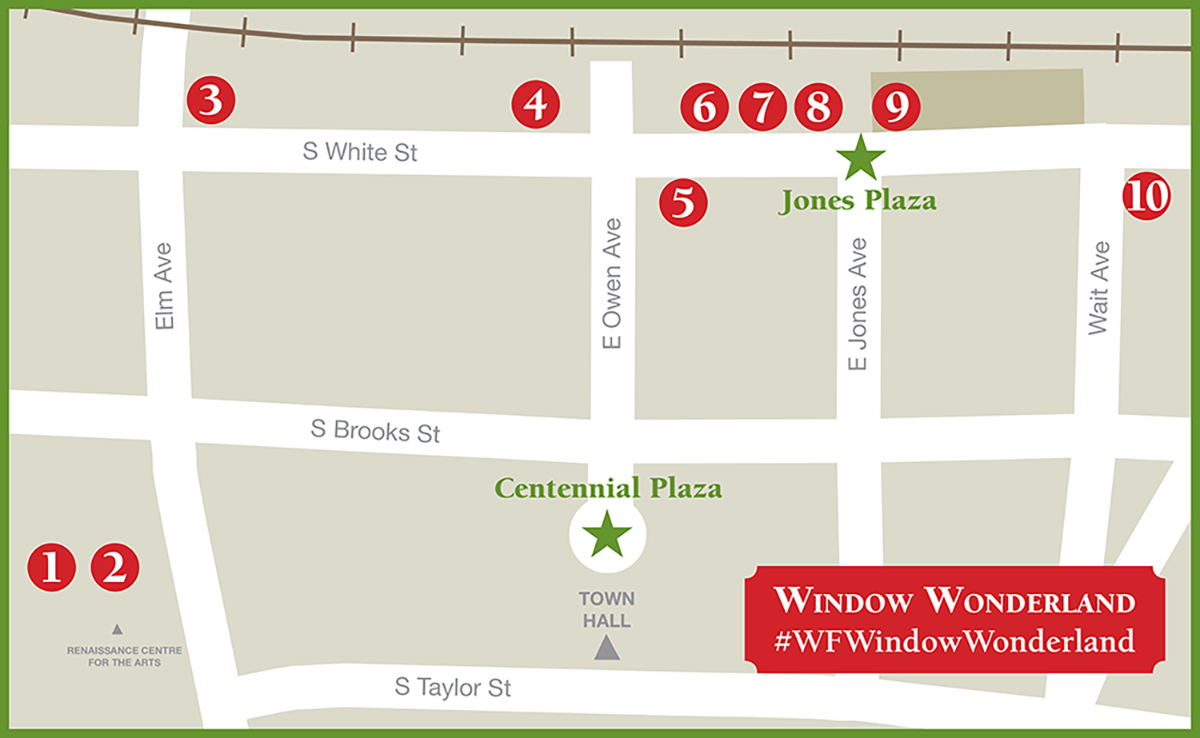 You're invited to wander through downtown Wake Forest and experience the magic of the holiday season. Local artist Cyndi McKnight has painted several merchant windows to display themes from classic holiday movies and television shows for your viewing pleasure.
As you stroll through downtown, see if you can guess the movie or television show represented in the windows of the following merchants:
1. Page 158 Books 415B Brooks Street
2. Arrow Tree Boutique 415A Brooks Street
3. Sweeties Candy Shop 352 South White Street
4. The Cotton Company 306 South White Street
5. Diamond N-D Rough 223 South White Street
6. Shorty's Famous Hot Dogs 214 South White Street
7. Next Consignment Boutique 210 South White Street
8. Wayne's Creative Hairstyling 204 South White Street
9. Wake Forest Coffee Company 156 South White Street
10. The Burger Shop/The Lemon Tree Café 203 Wait Avenue
Be sure to take a picture and use the hashtag #WFWindowWonderland on social media.
Living Windows
On the first two Saturdays in December (December 5 and 12) from 12pm - 3pm, two downtown windows will come to life with an assortment of characters from The Nutcracker. You and your family are invited to shop, stroll and enjoy the living windows at these locations:
Nancy Jo Photography 225 South White Street

RE/MAX Hometown 147 South White Street
Special thanks to Destiny Dance Institute for providing the dancers & costumes to bring The Nutcracker to life.