Northern Wake Senior Center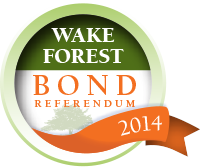 Focus Design set to begin work on Senior Center expansion
The Wake Forest Board of Commissioners awarded the contract for the expansion of the Northern Wake Senior Center to Focus Design Builders during its regular monthly meeting on Tuesday, May 15.
The total cost of the project is $3.9 million, which will include the addition of exercise and multi-purpose rooms and the replacement of the roof.
Work is scheduled to begin in late May or early June. Focus Design has pledged to complete the work within nine months. More>>

Northern Wake Senior Center Overview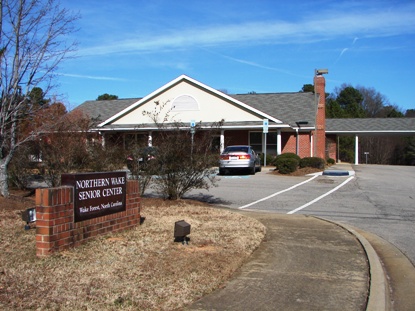 The Northern Wake Senior Center, 235 E. Holding Ave., offers adults age 55 and older a full schedule of recreational activities, such as aerobics, line dancing, ballroom dancing, wood carving, painting, and craft making.
The center also provides several social events each month, as well as educational classes on subjects including computers and ceramics and clay.
Programming at the Northern Wake Senior Center is provided by Resources for Seniors, Inc. The organization serves senior and disabled adults in Wake County by providing home- and community-based services and information, thereby allowing them to maximize their choices for independence, comfort, safety, security and well-being.
Through its commitment to excellence in service and care for individuals and their families, Resources for Seniors provides information and support for decision-making, and also direct services such as home care, adult day care, senior centers, home repair, and more.

Operating Hours
8 am - 5 pm, Monday - Friday

Calendar of Events

Directions
From Raleigh: take Capital Boulevard North. Turn right onto US 1A. Turn right onto East Holding Avenue. Cross the railroad tracks. Center is on the left across from the post office.

Contact Information
Miranda Strider Allen, Director
919-554-4111