Northern Community Food Security Team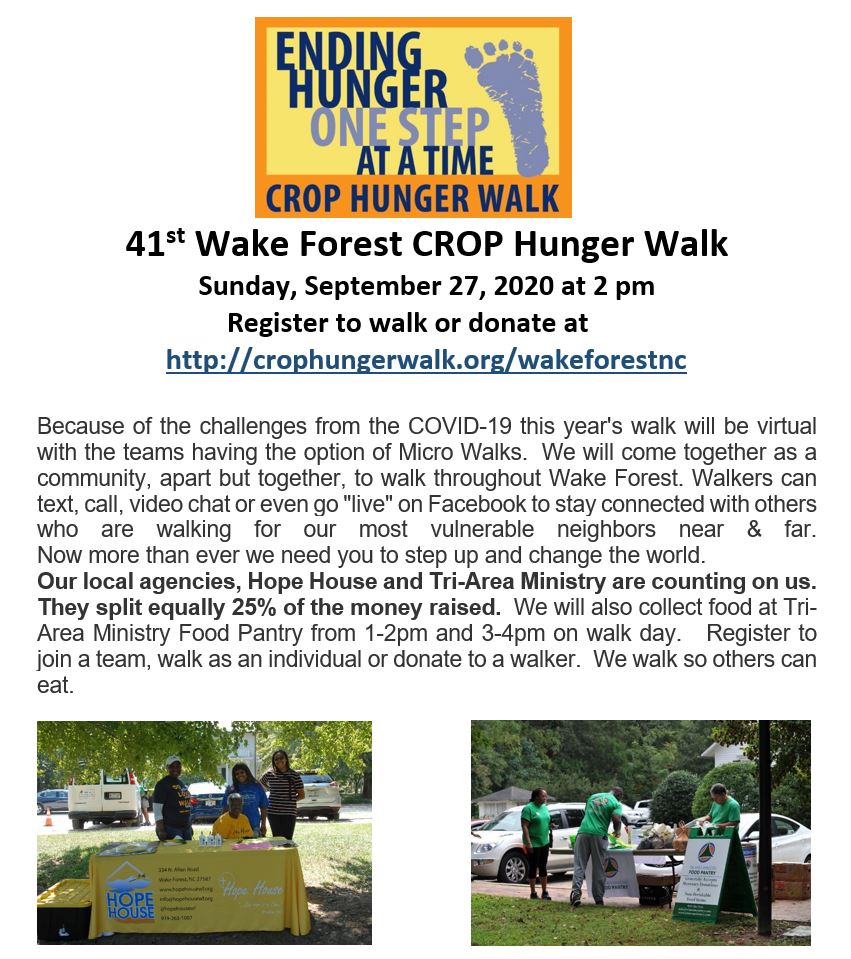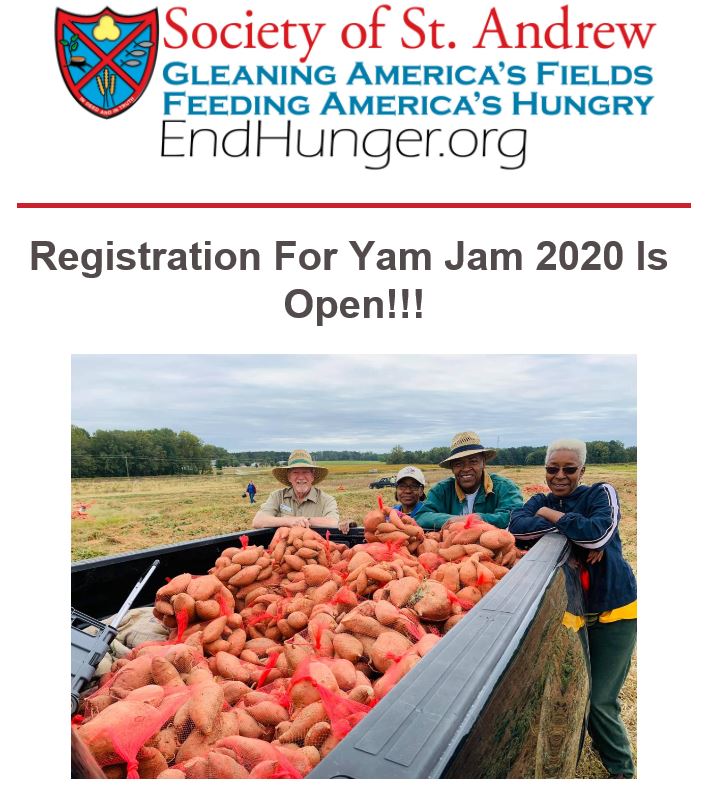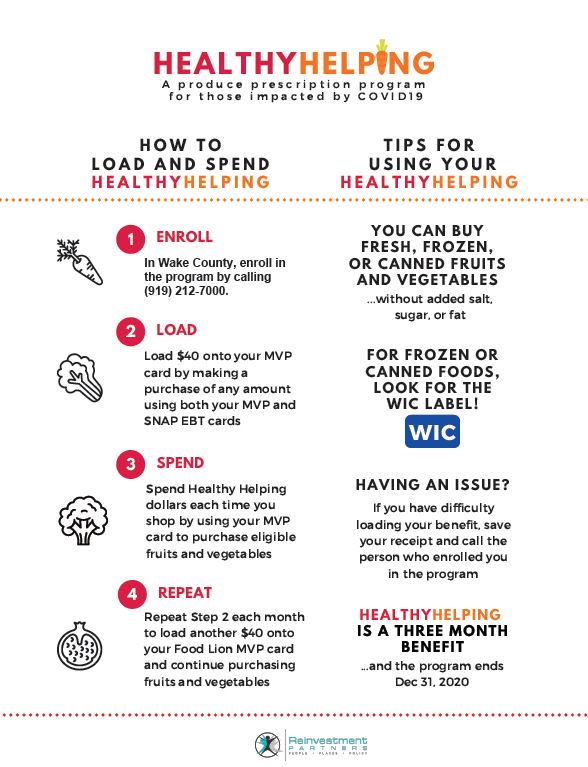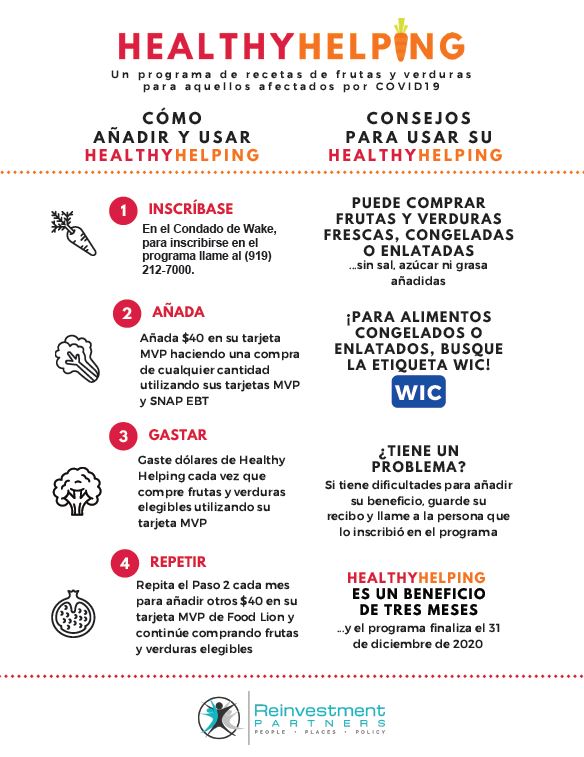 In February 2018, the Wake Forest Board of Commissioners endorsed Wake County's Comprehensive Food Security Plan making the Town the first in Wake County to join our area's local food council, the Capital Area Food Network (CAFN). The plan is designed to move the county towards strategies that address hunger now and in the future.
The Northern Community Food Security Team (NCFST) was created to develop and launch a viable food security plan for northern Wake County that aligns with the CAFN plan. The Wake Forest Board of Commissioners charged NCFST with enlisting community members, food security organizations, resource experts, and other stakeholders to develop activities, policies, and partnerships that will move the county towards food security and a sustainable food future.
If you would like to join a CAFN circle, please complete and submit our online form.
CAFN has a COVID-19 resource page for families, farmers, and small businesses that work within the food system. Please forward to those who need it, or use any information on your sites as needed.
Upcoming Events
NCFST 2020 Quarterly Meeting Schedule
This year we have scheduled our meetings for the entire year. All are welcome to attend.
PLEASE NOTE: The meeting locations will vary, but the day and time are set for Wednesdays from 11:30 am-1:30 pm:
41st Wake Forest CROP Hunger Walk
Sunday, September 27, 2020, at 2 pm. Register to walk or donate online. Because of the challenges from the COVID-19 this year's walk will be virtual with the teams having the option of Micro Walks. We will come together as a community, apart but together, to walk throughout Wake Forest. Walkers can text, call, video chat or even go "live" on Facebook to stay connected with others who are walking for our most vulnerable neighbors near and far. Now more than ever we need you to step up and change the world. Our local agencies, Hope House and Tri-Area Ministry are counting on us. They split equally 25% of the money raised. We will also collect food at Tri-Area Ministry Food Pantry from 1-2 pm and 3-4 pm on walk day. Register to join a team, walk as an individual or donate to a walker. We walk so others can eat.


As you might have guessed, COVID safety measures will be taken into account in this year's Yam Jam plan. To comply with the current recommendations from the state government, gleaning will be in 2 shifts with a limit of 47 volunteers per shift and 3 staff members to lead the event. Registration prior to the gleaning is more important than ever. Click this link to register: Yam Jam Registration 2020Please note: If you have not registered for one of the Yam Jam shifts your spot at the gleaning cannot be guaranteed! If you would like to take sweet potatoes back to a specific food pantry in your area after the gleaning, please email (Abi Warmack) after you register so I can put you on the distribution list. For more information, feel free to contact Abi at (919) 309-5261.


Wake County Smart Start - NC Pre-K
WCSS is now accepting applications for Wake County Pre-Kindergarten (Pre-K) Programs including NC Pre-K, Title I and Head Start. Wake County Pre-K programs are publicly funded. If you live in Wake County and have a child who will be four years old by Aug. 31, 2020, then you are eligible. Apply with Wake County Smart Start for this FREE program!
Recent Initiatives
Weekend Meals Program
In partnership with the WCPSS lunch/breakfast drive by pick up, we have partnered with several local non-profits to assist with food bags/boxes of shelf stable non-perishable items. Stop by the Northern Regional Center (350 E. Holding St., Wake Forest, NC 27587) every Friday between 10:45AM - 12:45PM to receive a free Weekend Meals.
Town of Wake Forest donated pickup truck
The Town donated a truck to help deliver food and help with gleaning efforts.
Volunteer Recruitment
Established an online volunteer registration form to help recruit volunteers for the various programs.
Rise Against Hunger
This event was a meal packing event at the Wake Forest Boys & Girls. They packed several thousand meals and helped to stock the Tri Area Ministry, as volunteers were asked to bring donations. There were about 200 volunteers from local community groups.
The Triangle Blessing Box has partnered with and is located at the Hope House
Our Mission at the Triangle Blessing Box, is to provide a 24/7 judgement free pantry, where community members are encouraged to take what they need and leave what they can. There is also a lockbox inside where people can write specific requests, and the Blessing Box team work to fill that need. The Blessing Box is also aimed at connecting neighbors on a more personal level to help bridge the gap in our community with those in need and those who want to help. The address for the Hope House is 334 North Allen Road, Wake Forest, NC 27587.
Approved for the Alston-Massenburg to be a Family Summer Feeding Program
More details forthcoming regarding this partnership with Wake Forest Parks & Recreation Department, Olive Branch Baptist Church, the Northeast Community Coalition and others. For more information, contact Joy Shillingsburg.
Partnership with the Northeast Community Coalition (NECC), Wake Forest Parks & Recreation Department Cooking Classes at the Alston-Massenburg Center
EFNEP is leading this cooking class that is at capacity with 25 participants. There will be more classes in the future.

Feed the Community food distribution under the Pavillion at Alston-Massenburg Center
On March 16, Food Bank in Raleigh delivered 10-12,000 pounds of food and it was distributed to over 100 families. Stay tuned for more dates in the future.
Potato Drop at St. Catherines of Siena
Hundreds of volunteers worked together to bag about 25,000 pounds of white potatoes. It was a partnership between local churches, food pantries, youth groups and military/vets - at the end of the event all waste and pallets were delivered to a local community garden.
Town donates laptop computers to local food pantries
One of the immediate needs identified in the CAFN Plan was for laptops at local food pantries. In response, the Town recently donated four (4) laptops to local food pantries.
Developed a Waste Mitigation & Composting Team
The team will be kicking off its educational efforts at Dirt Day in downtown Wake Forest, on Saturday, April 6, starting at 10 am.
Photo Gallery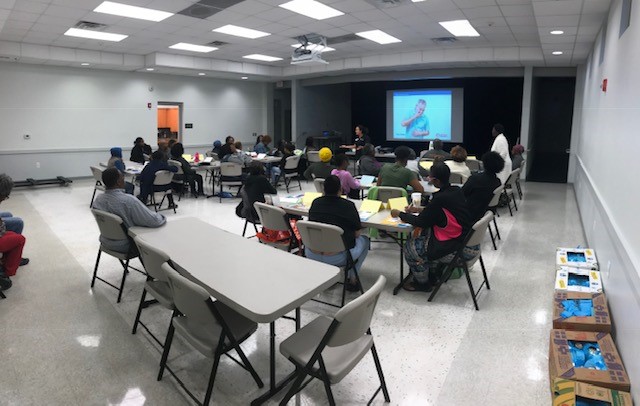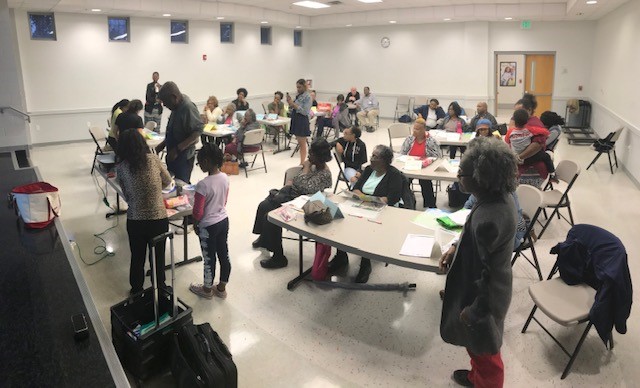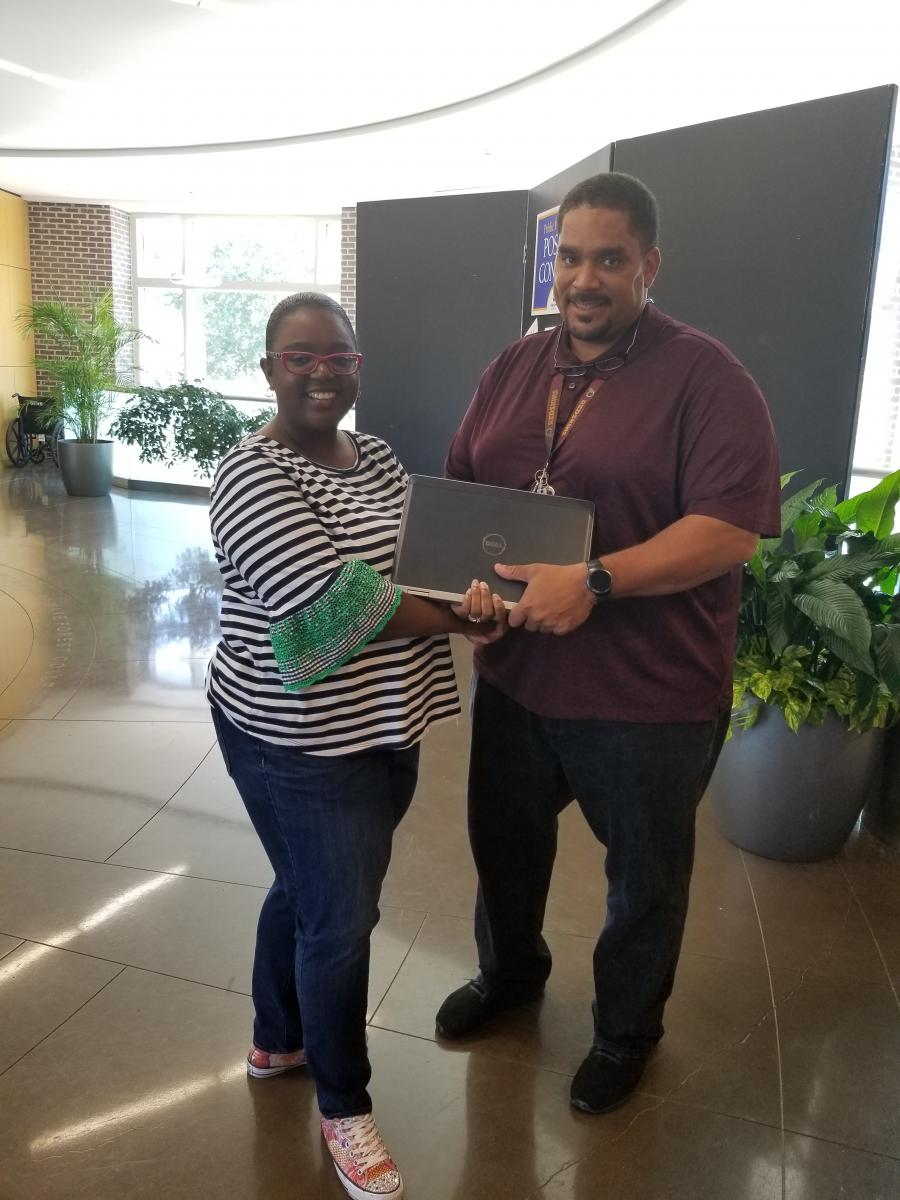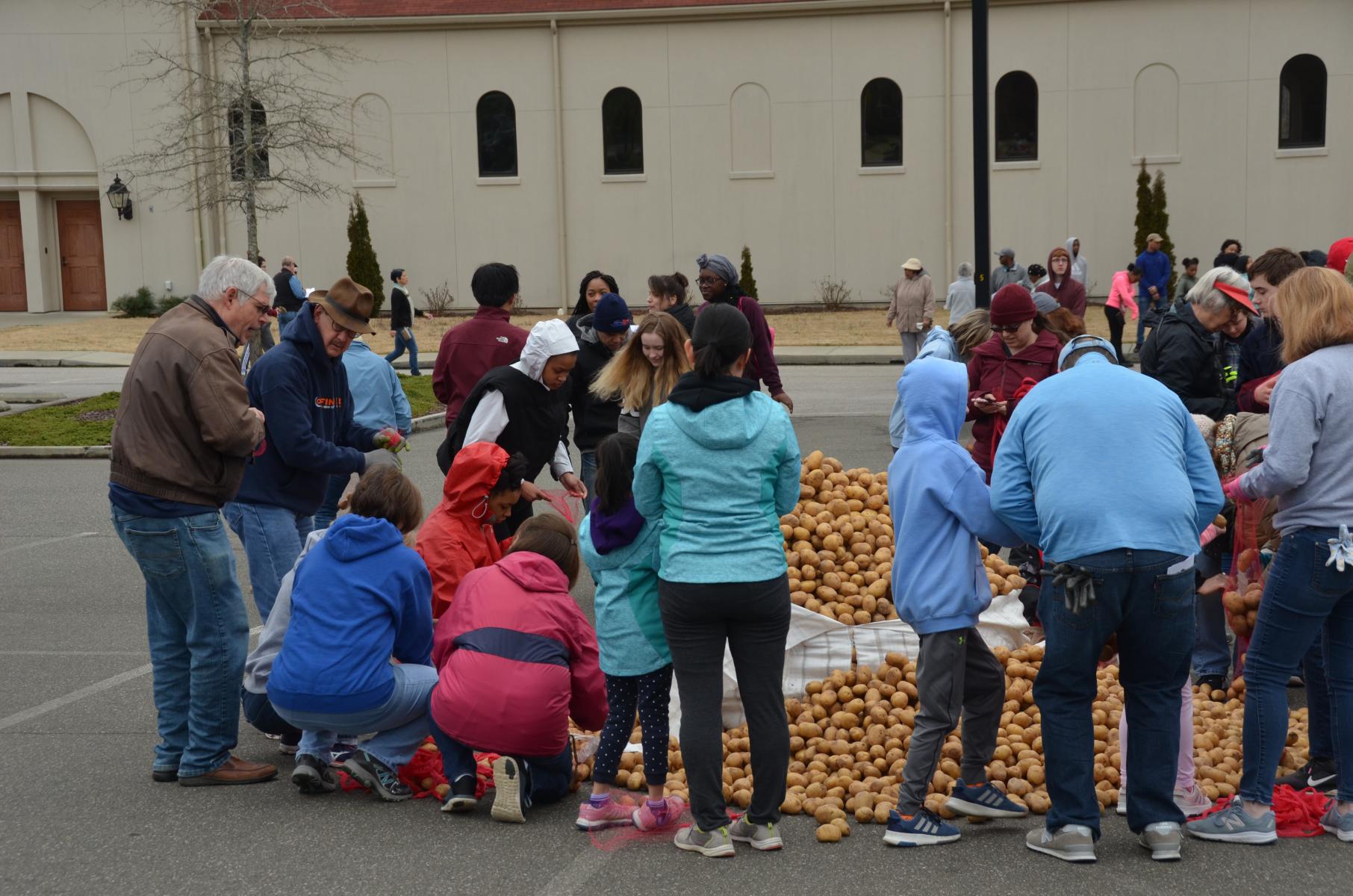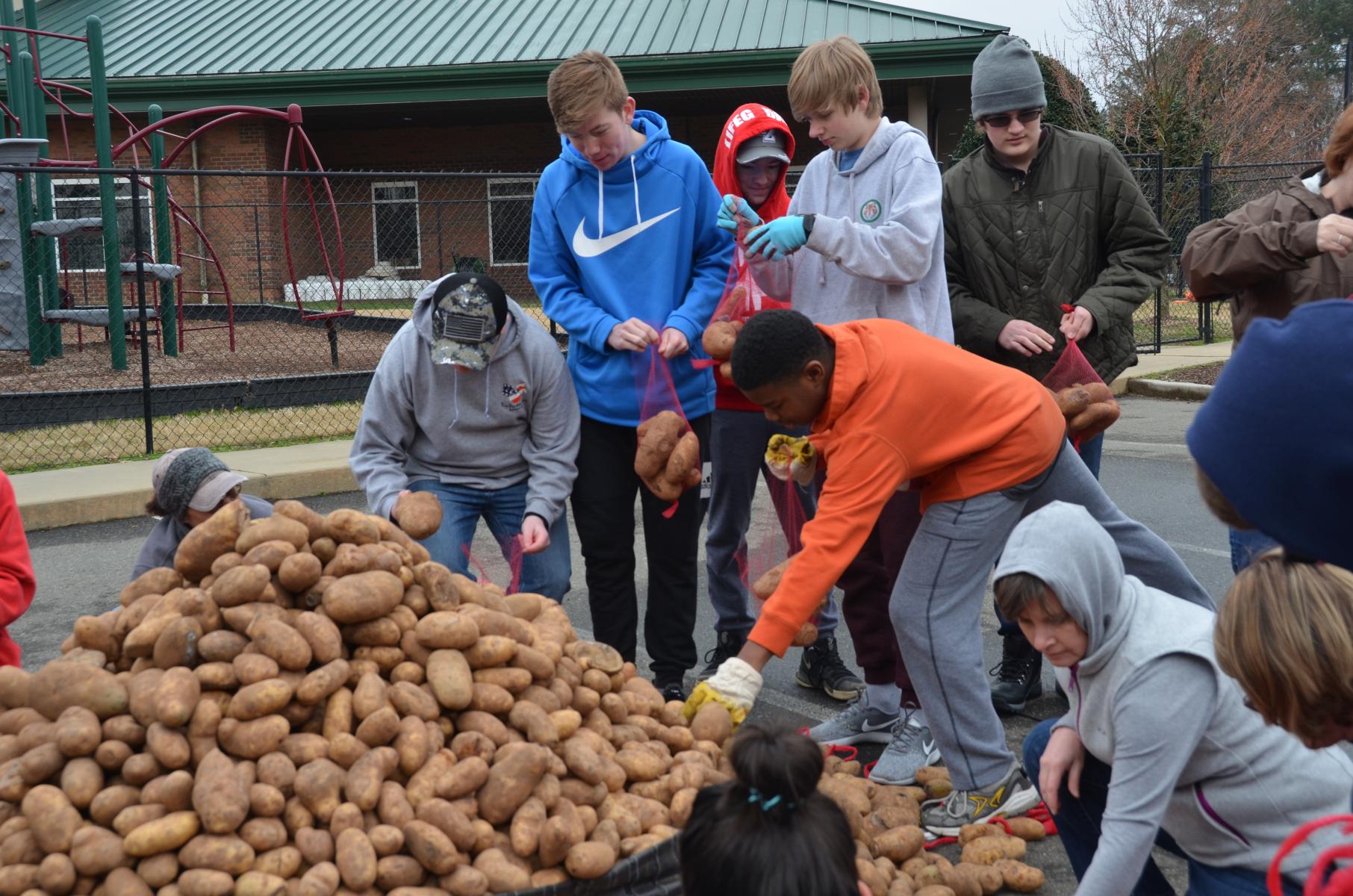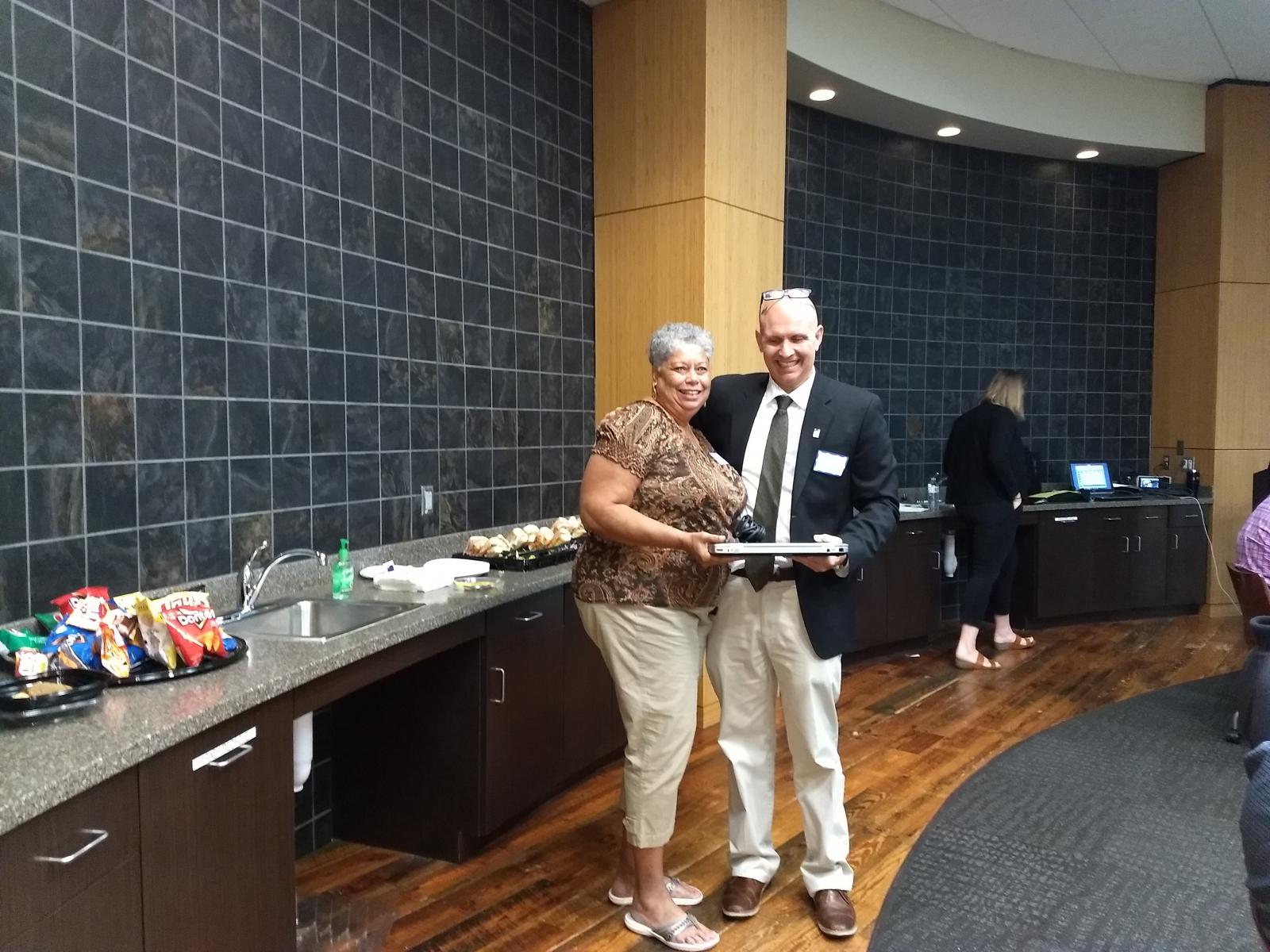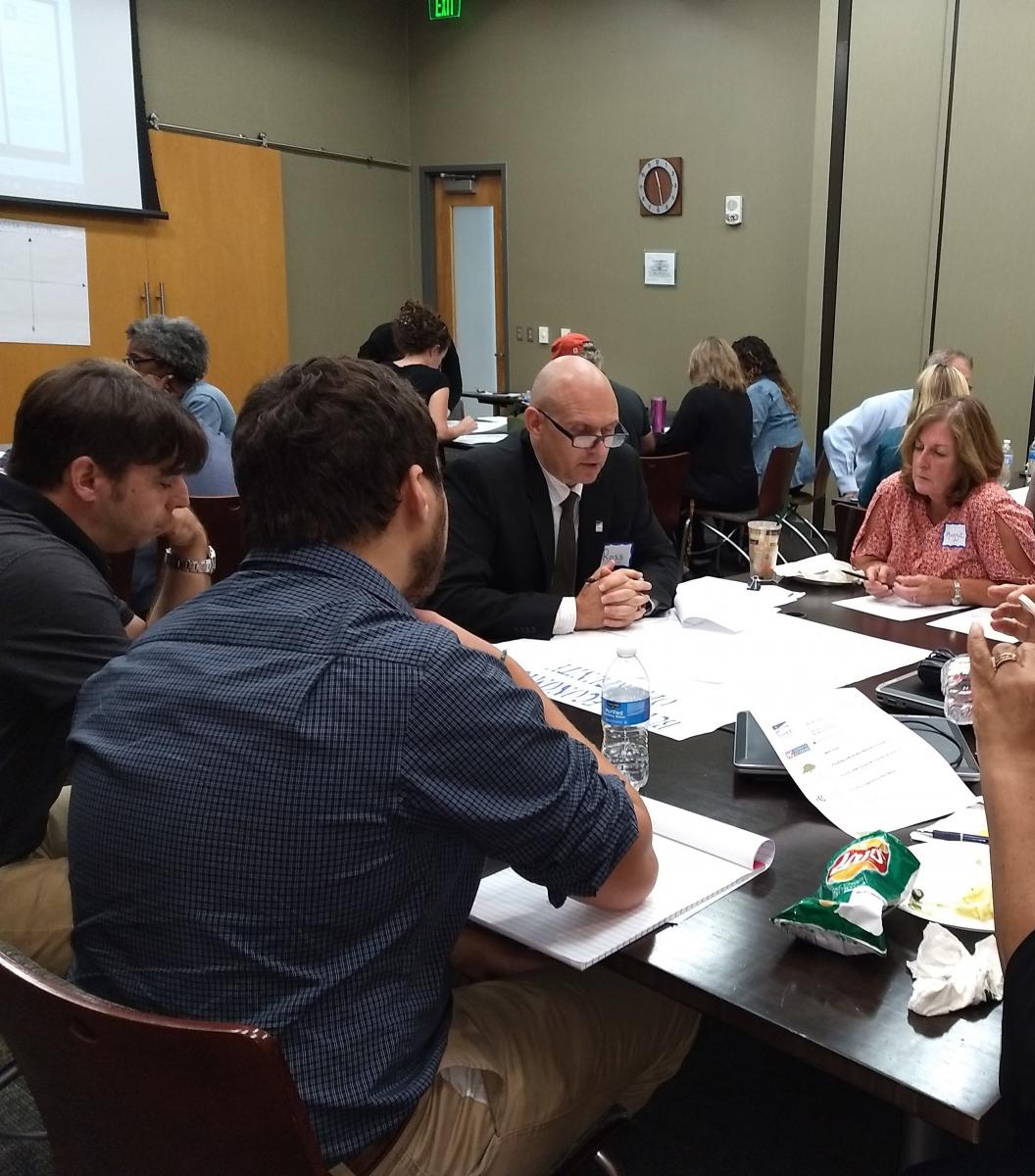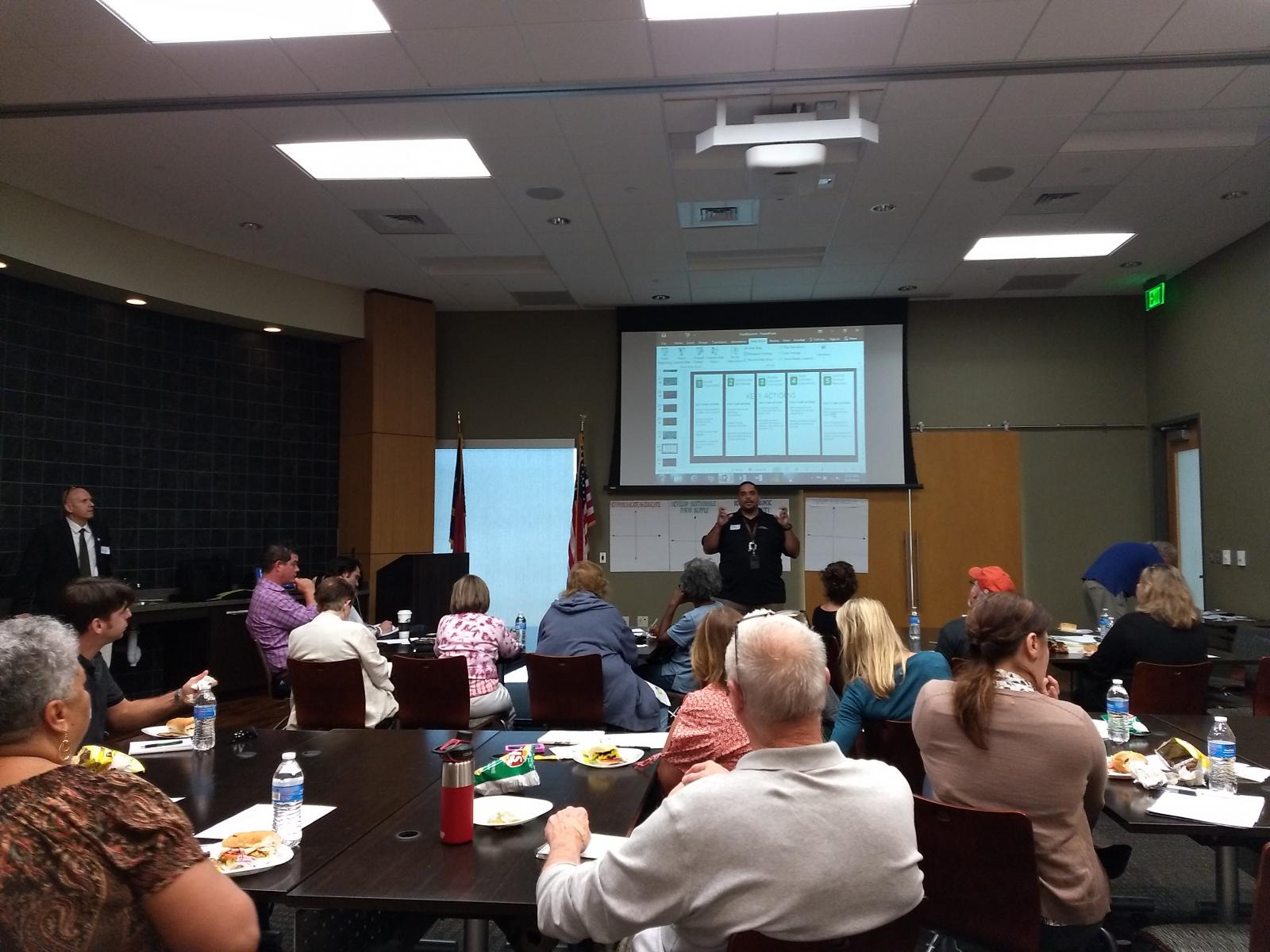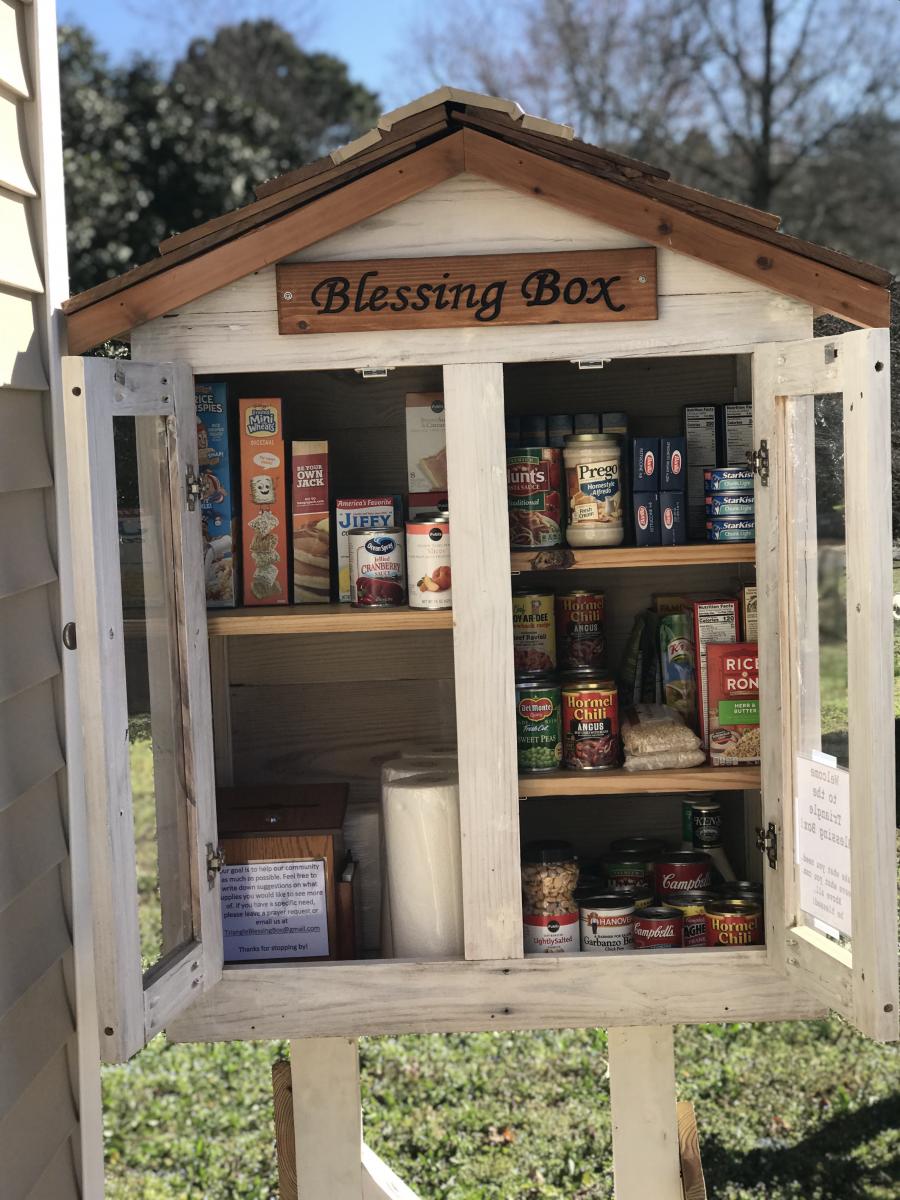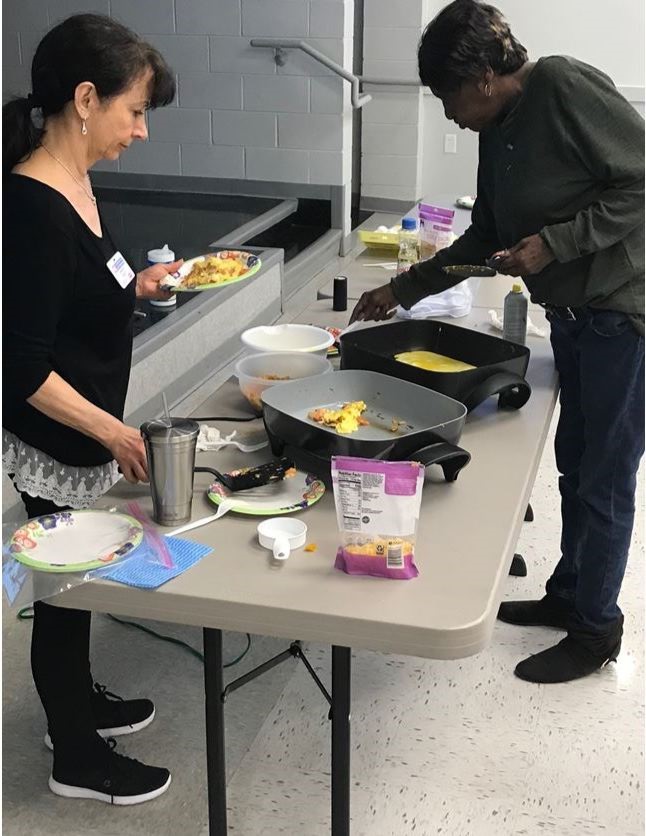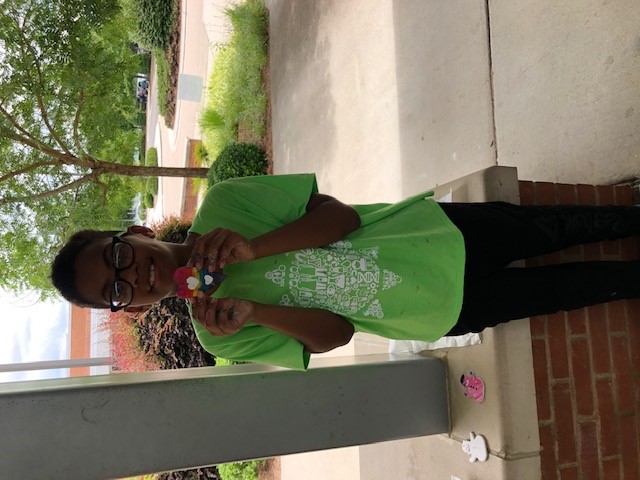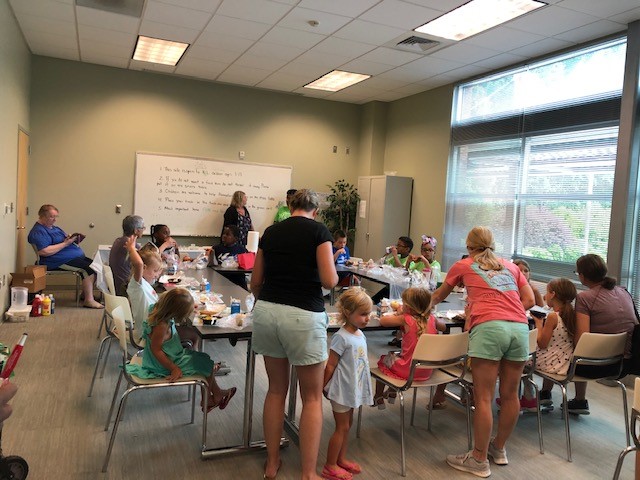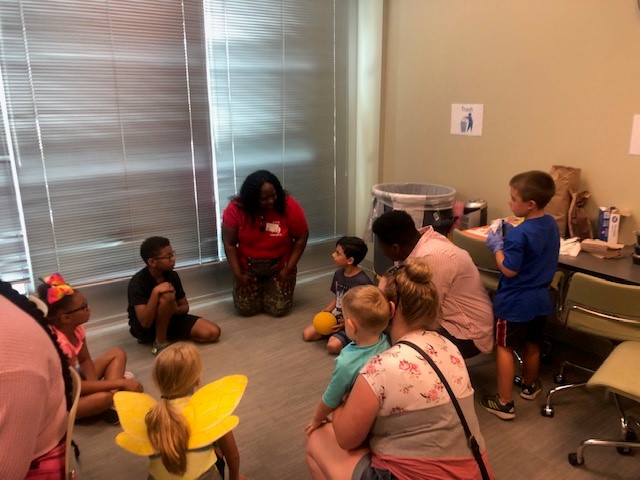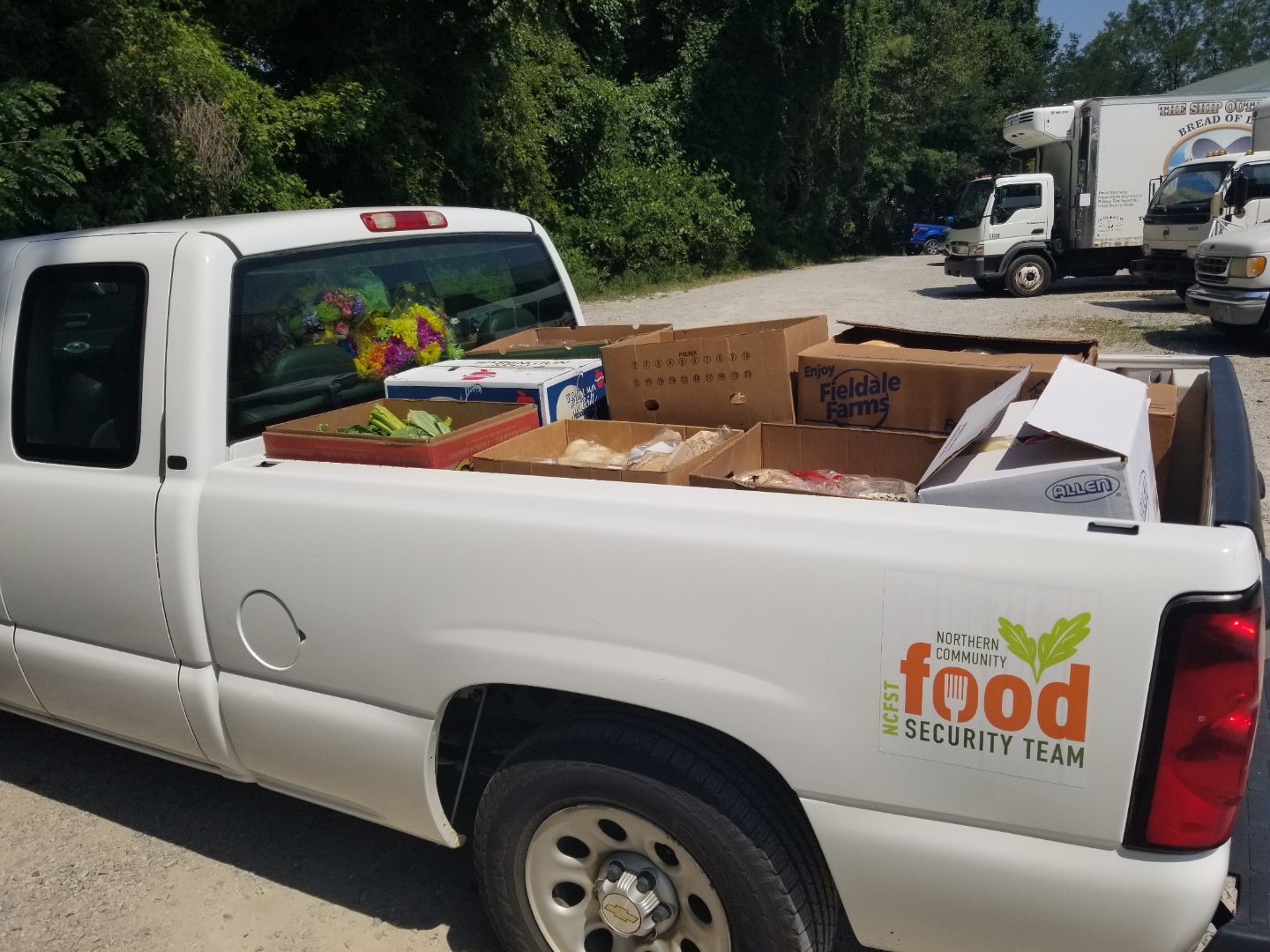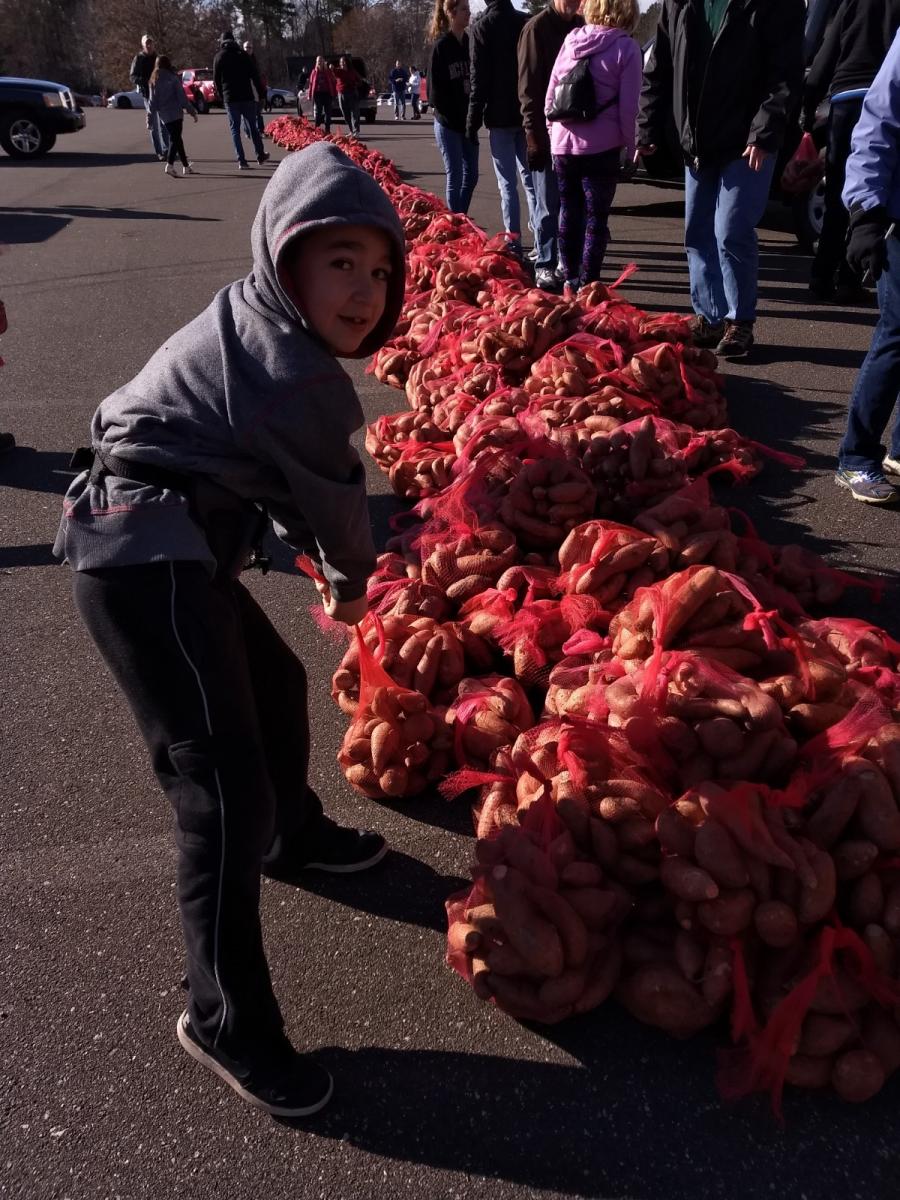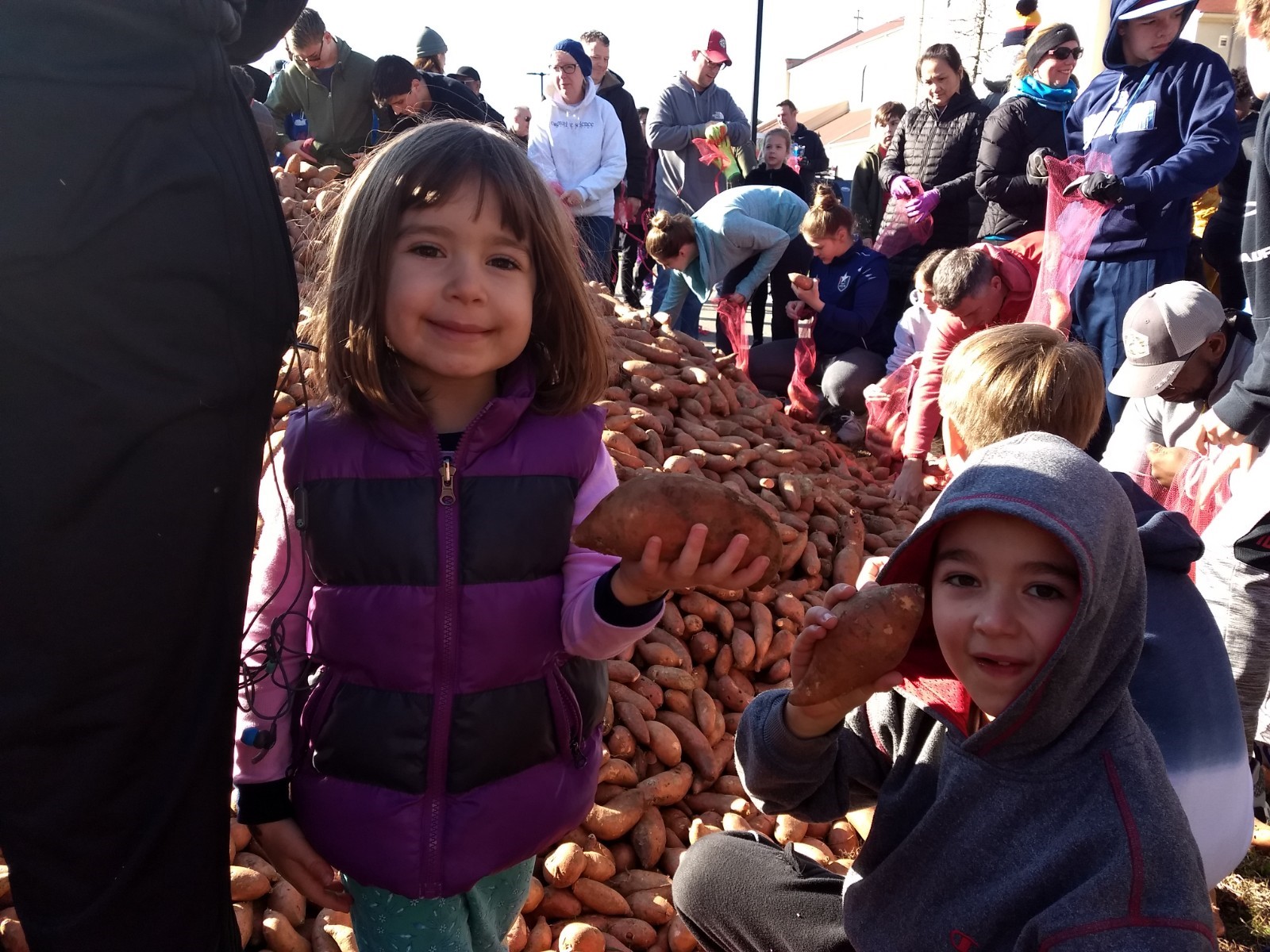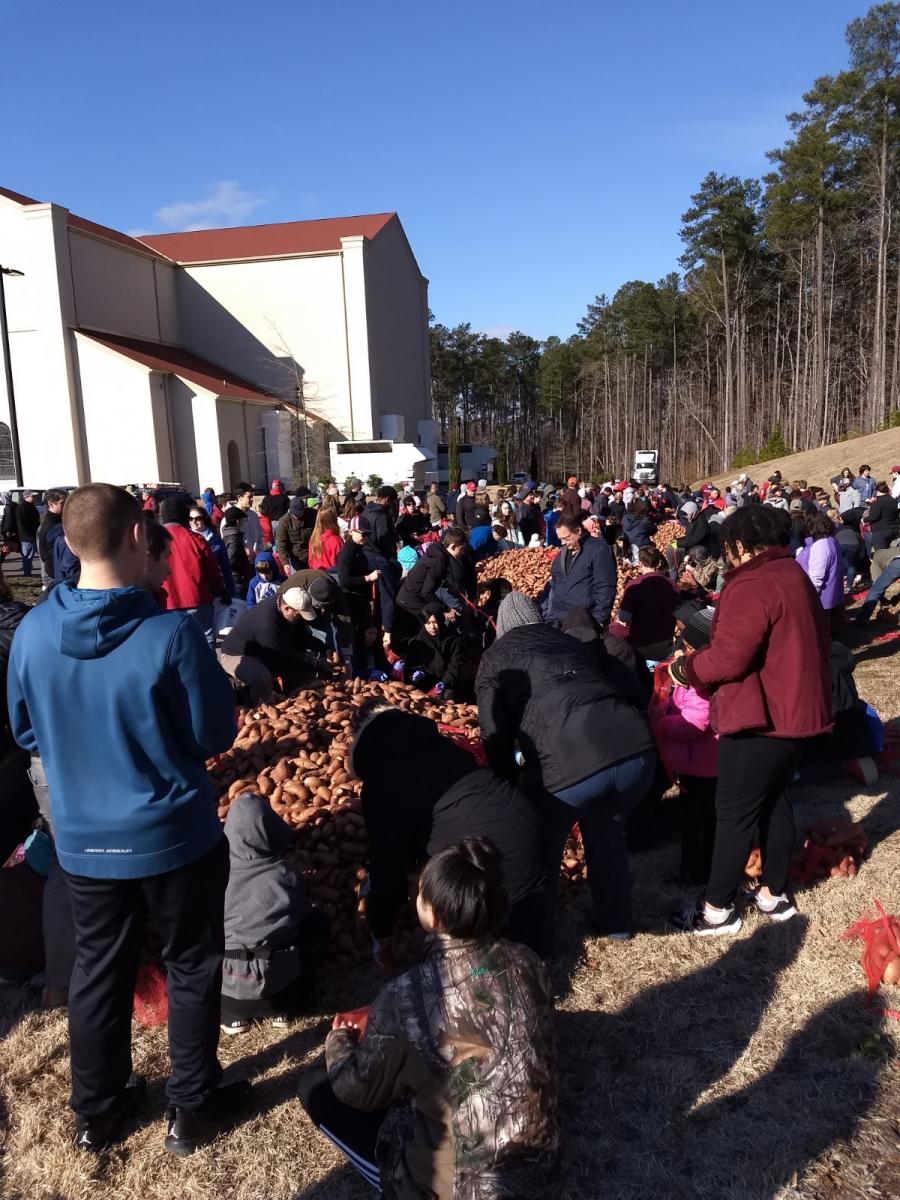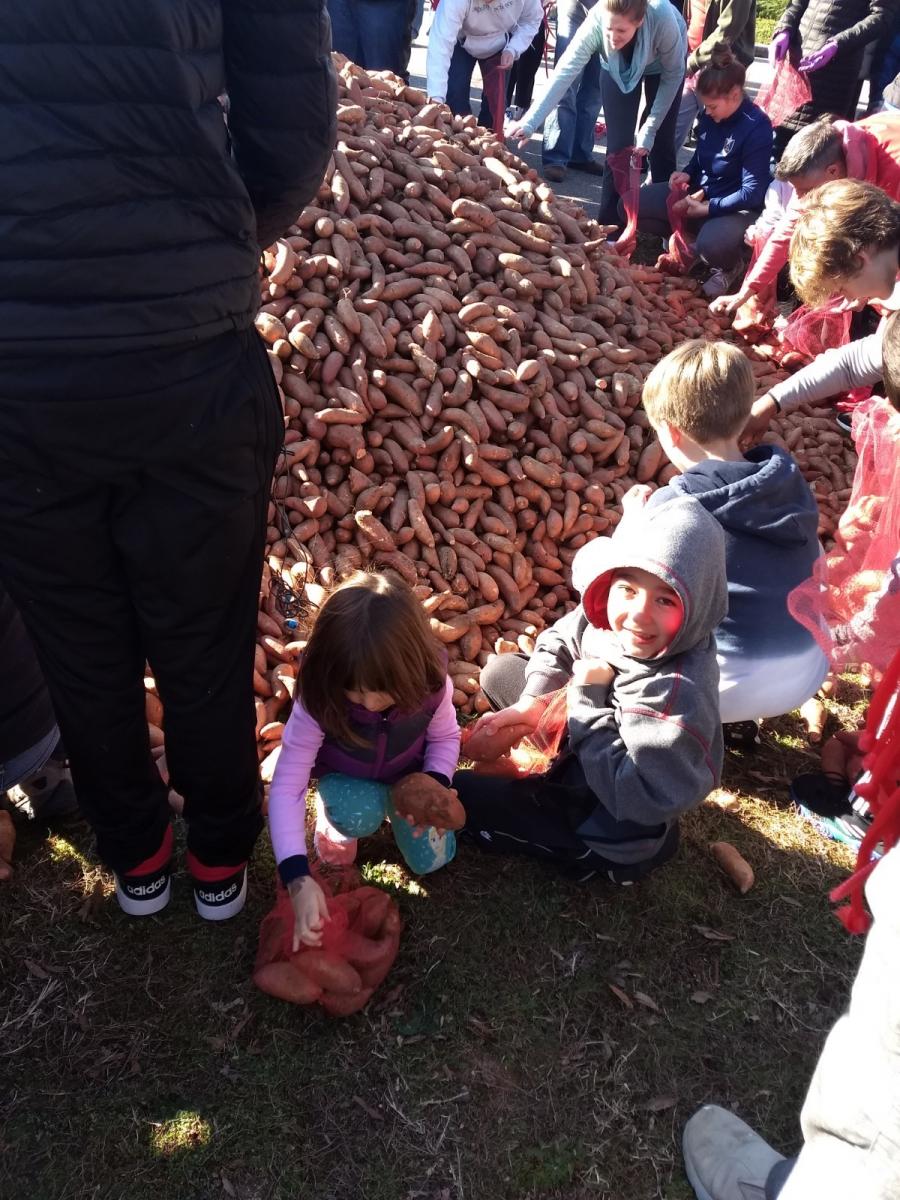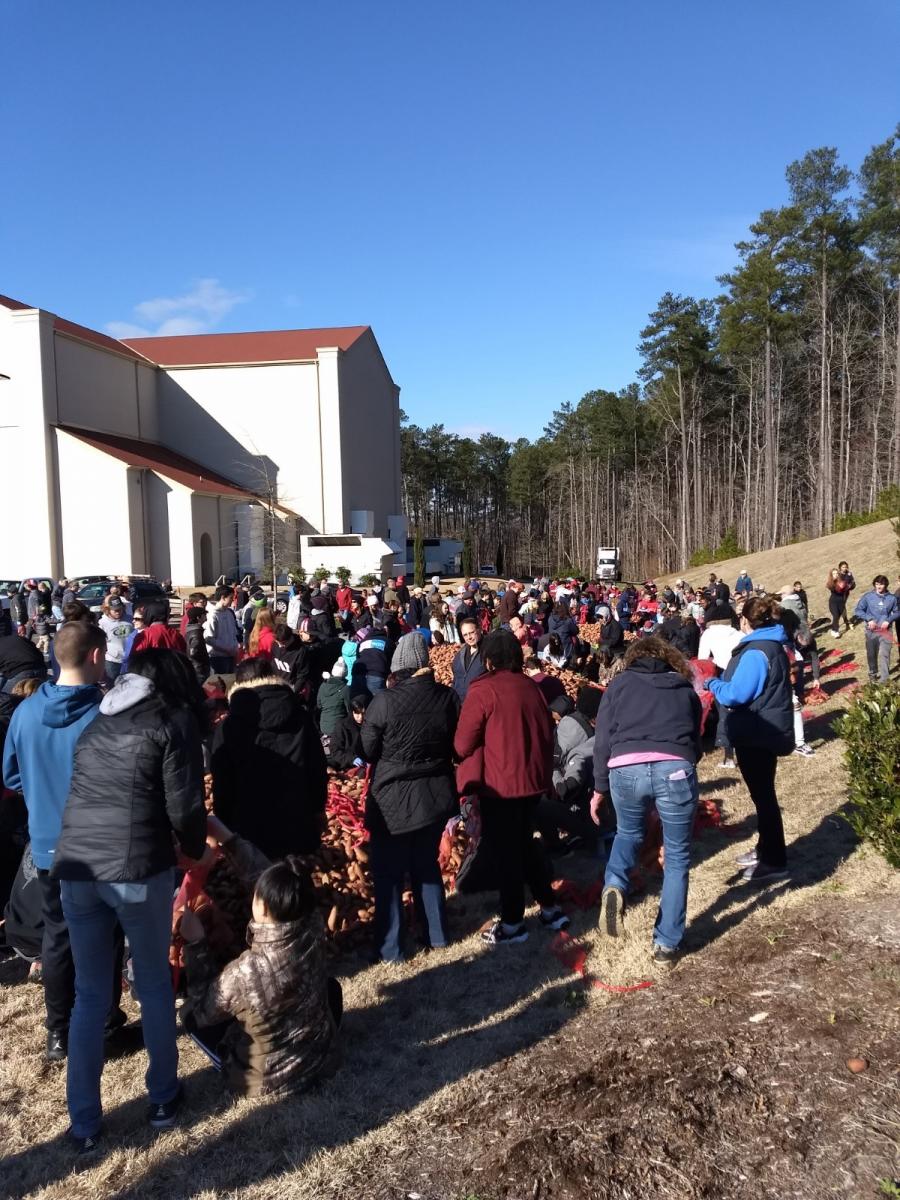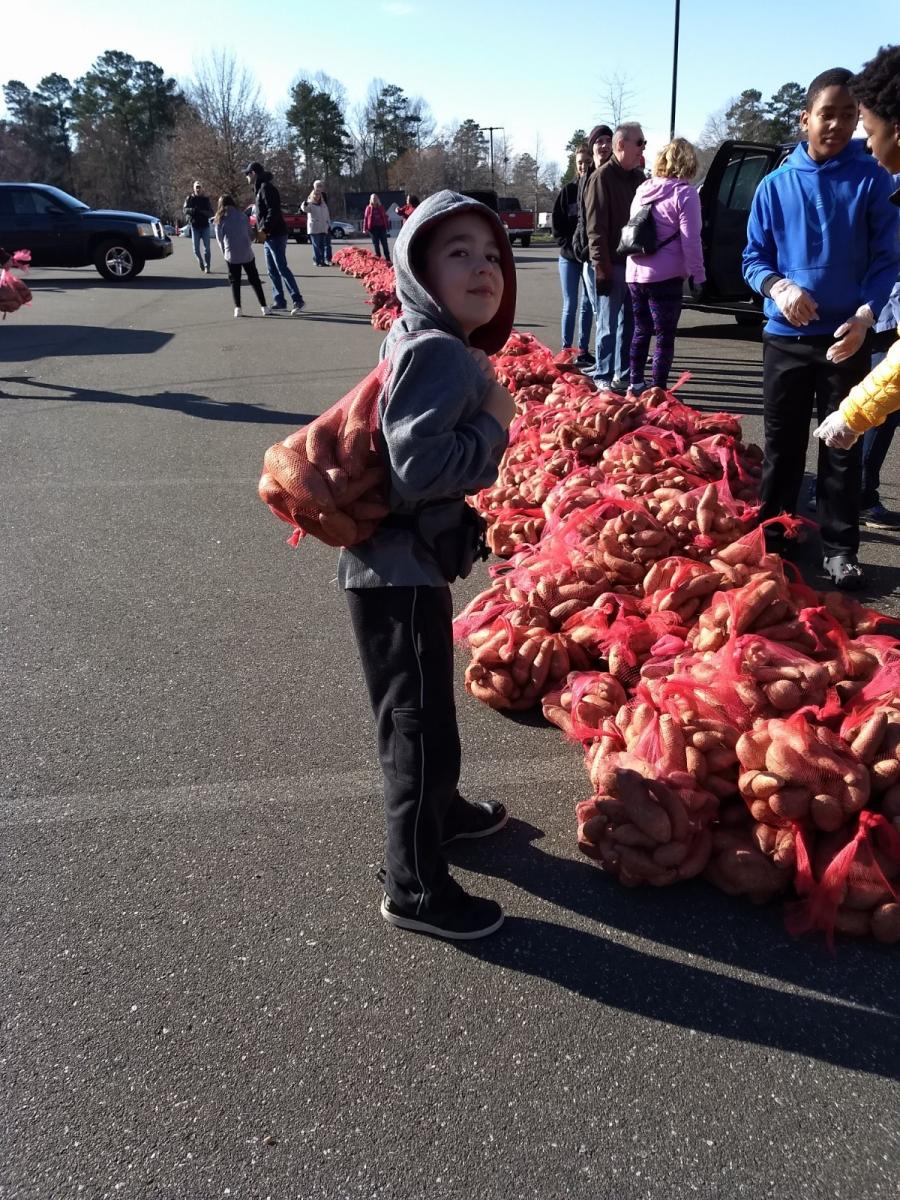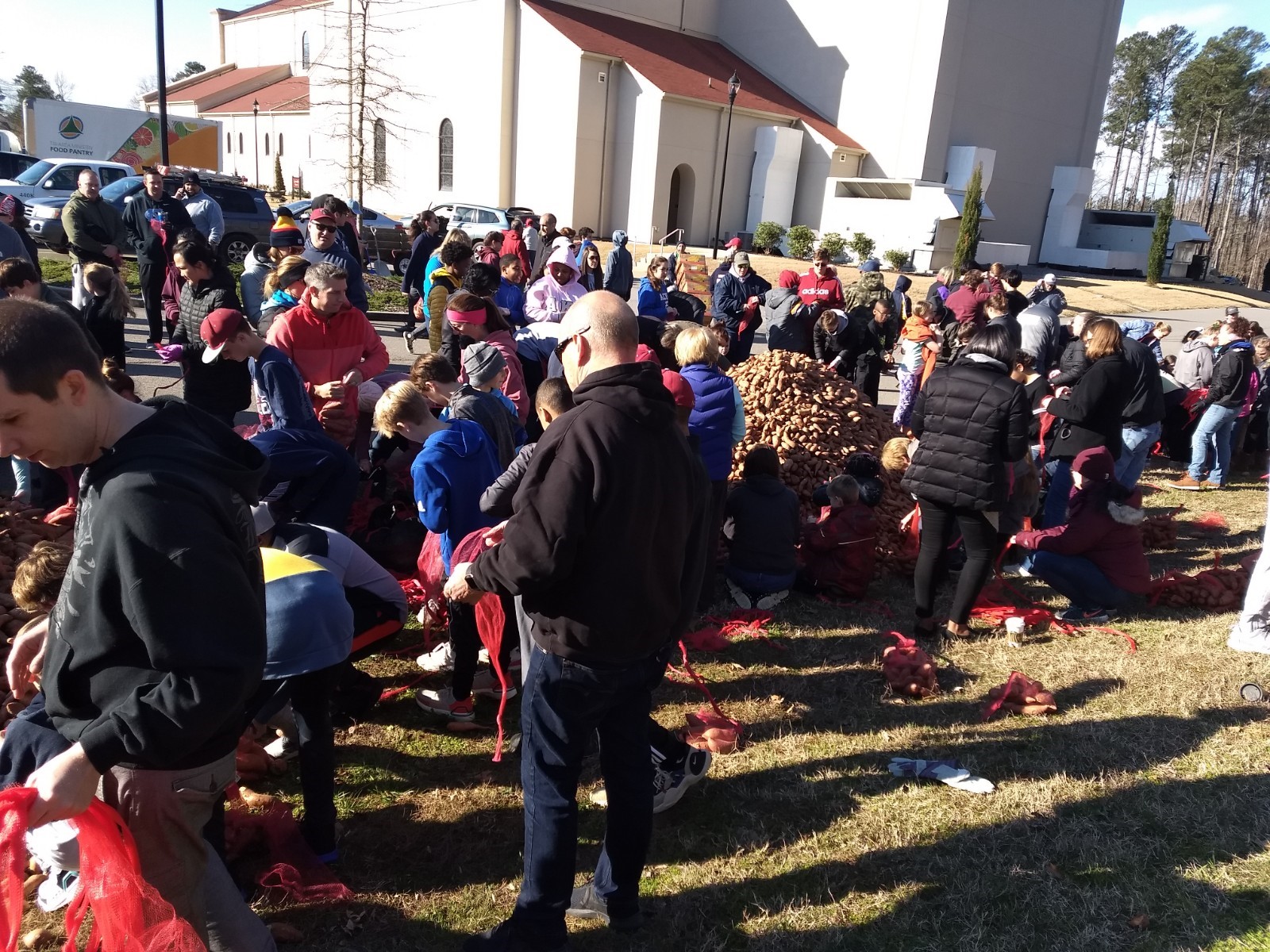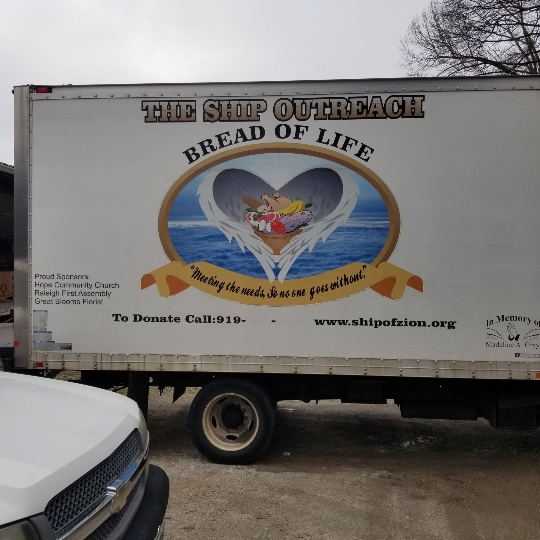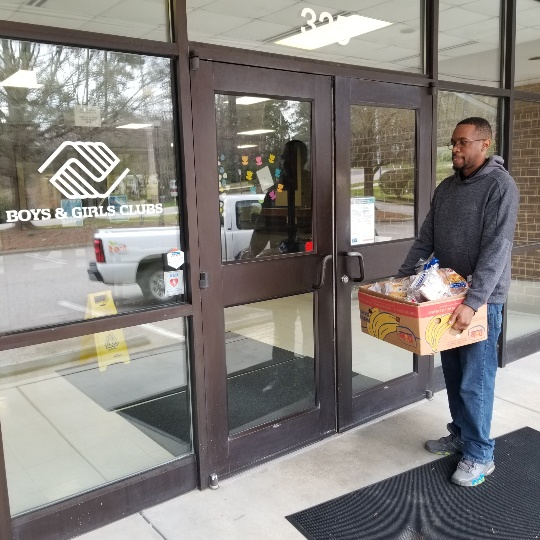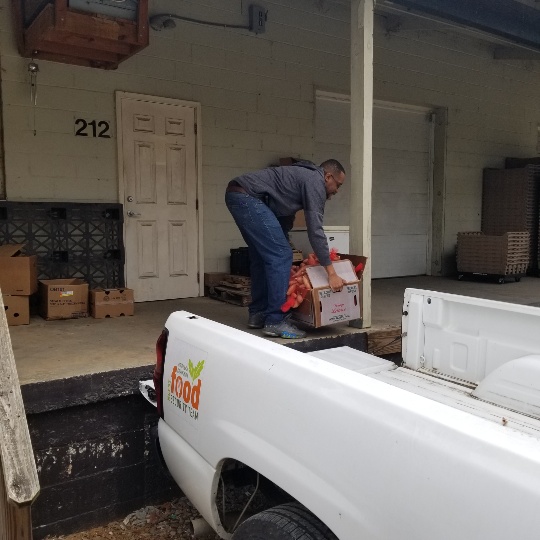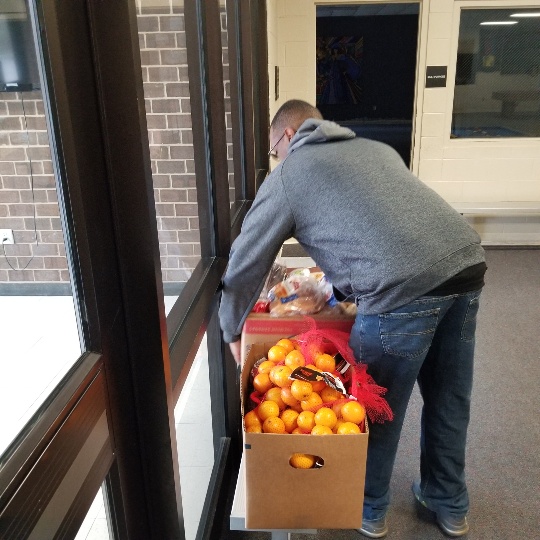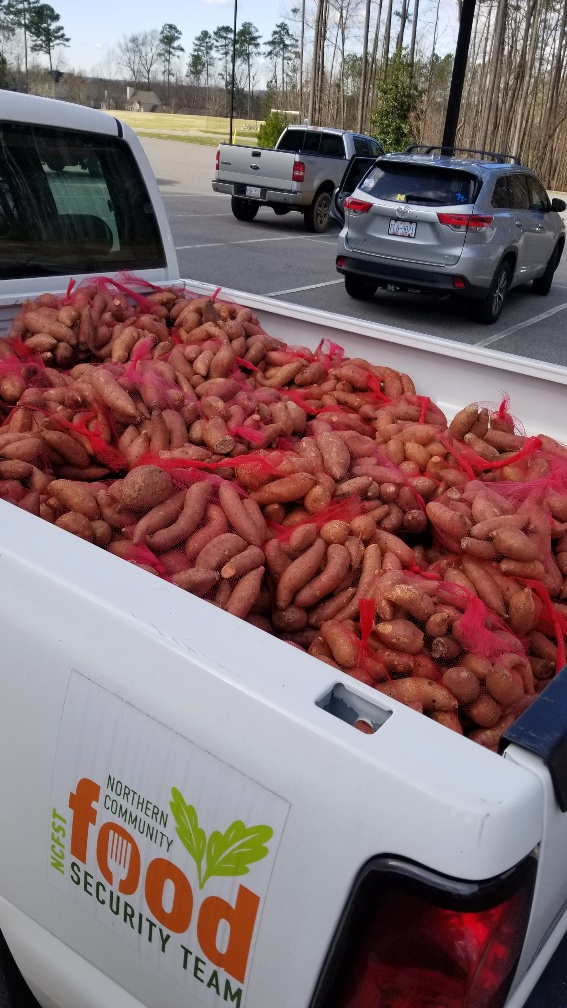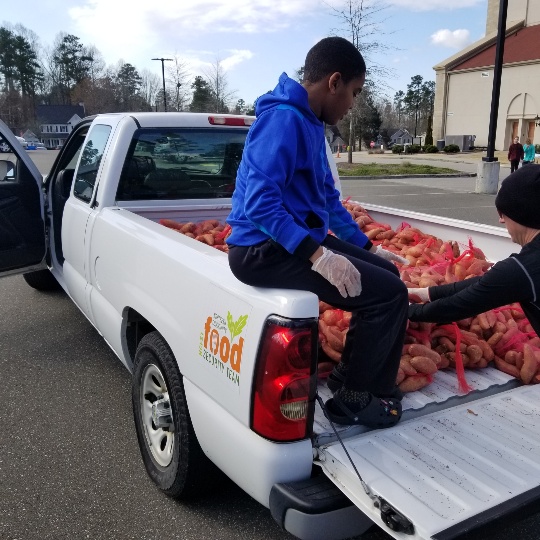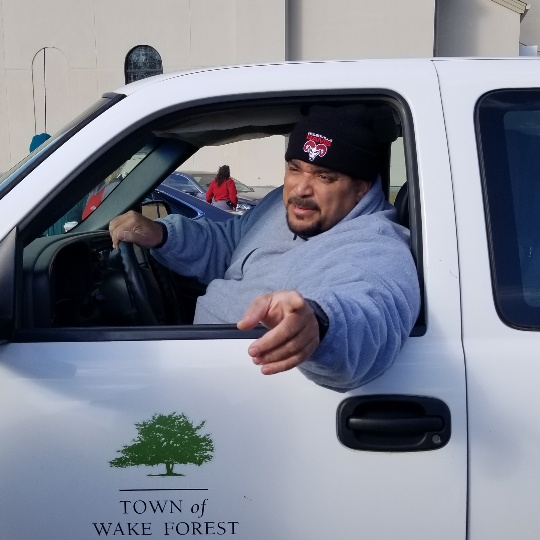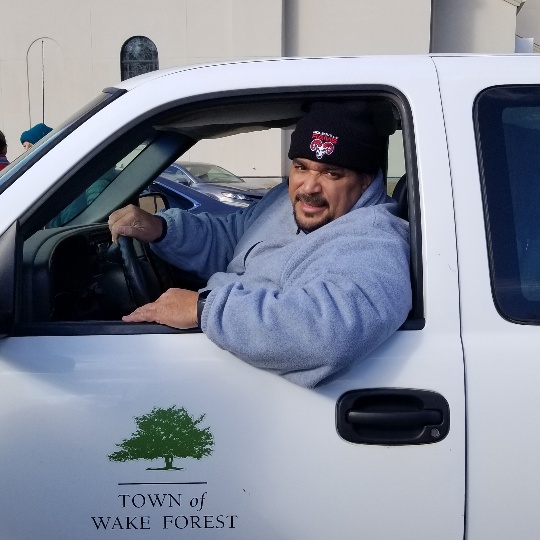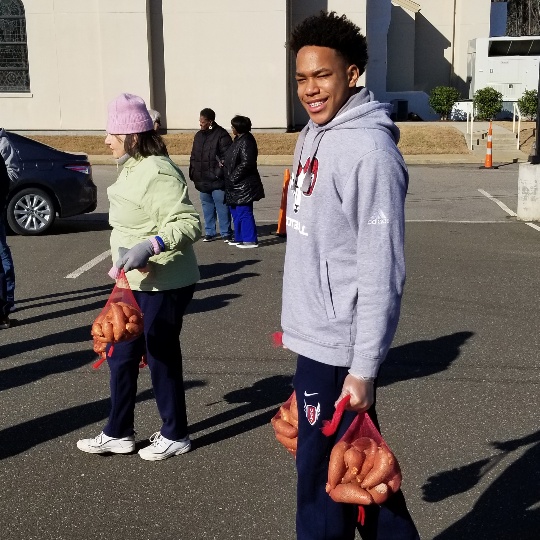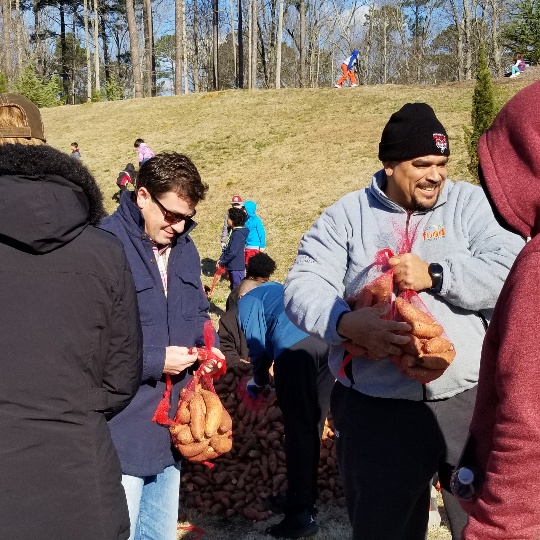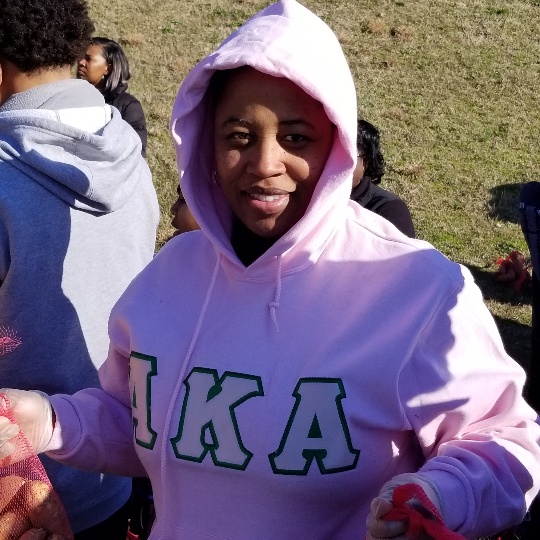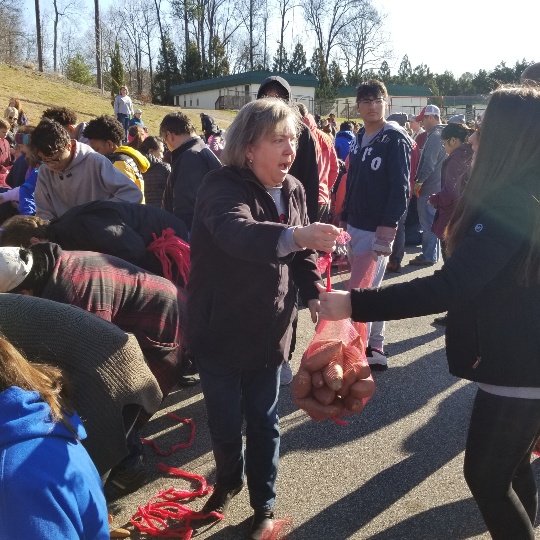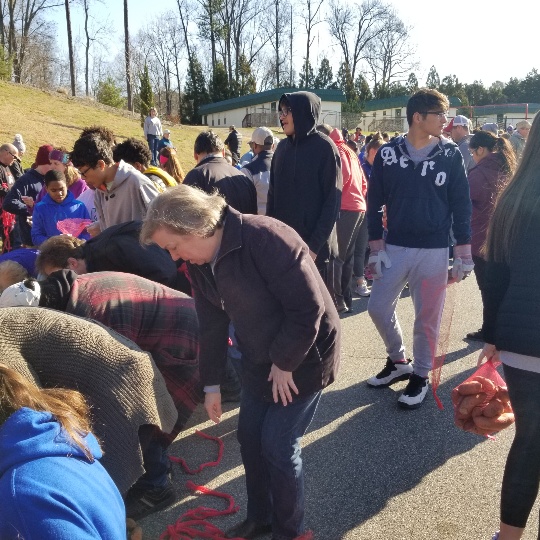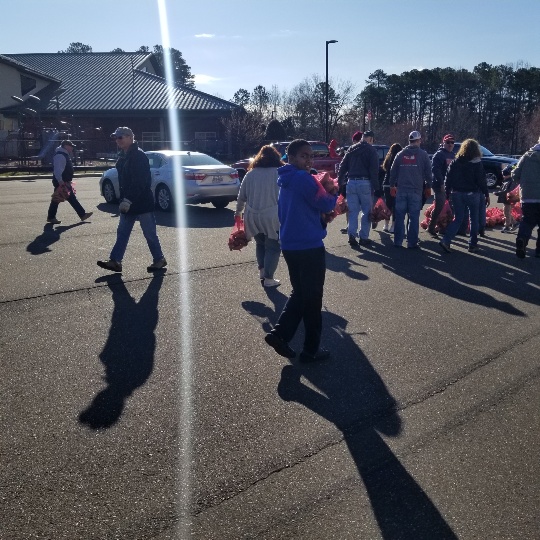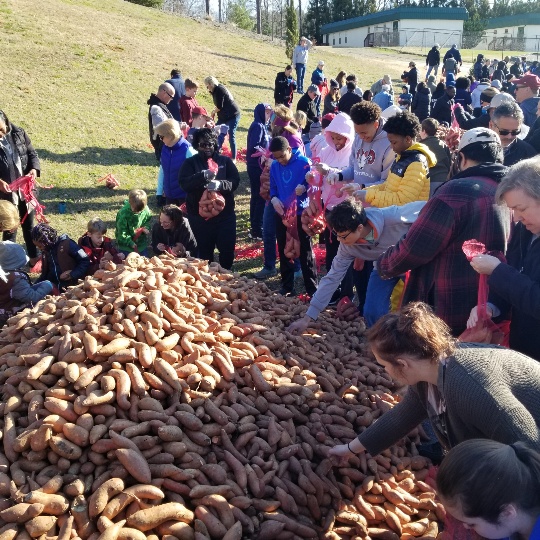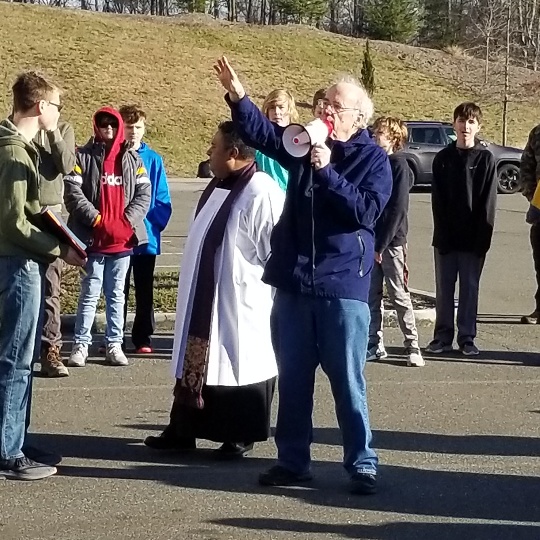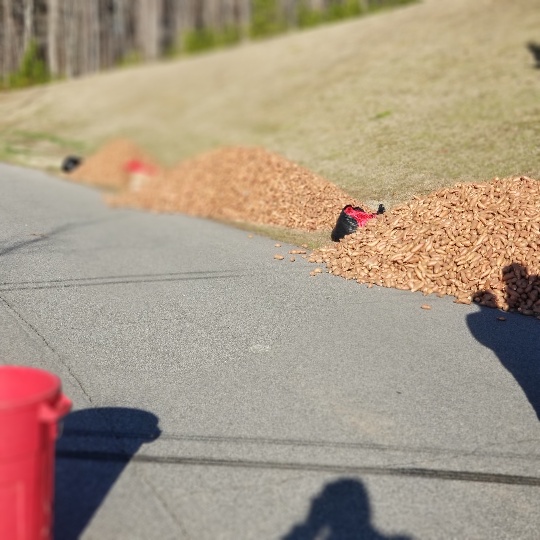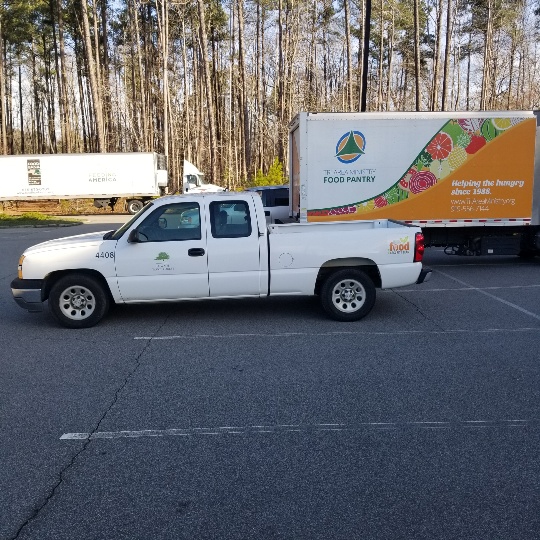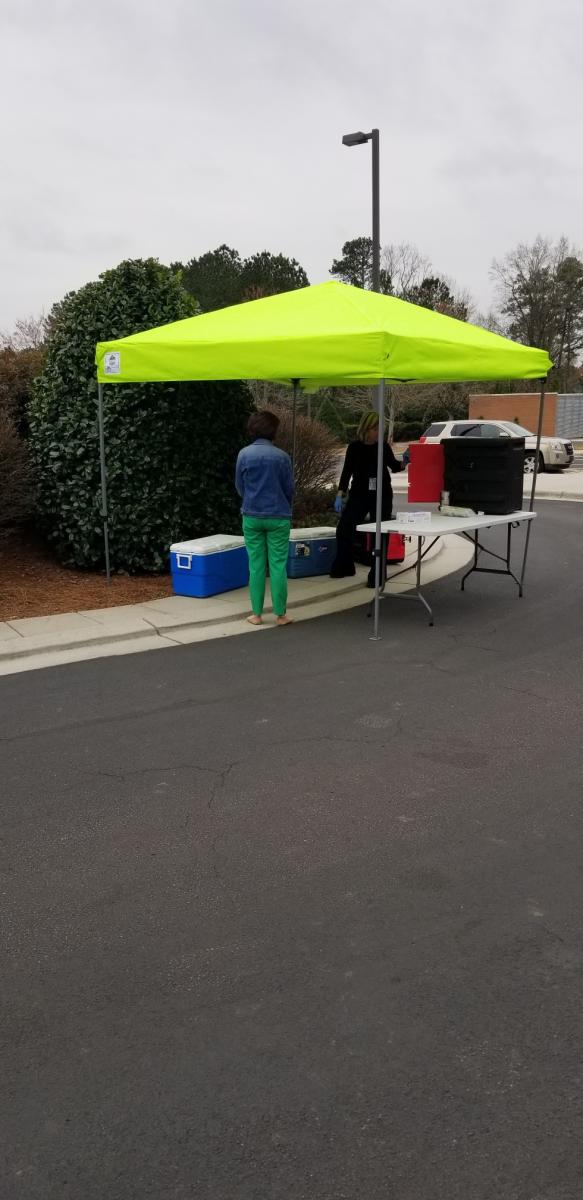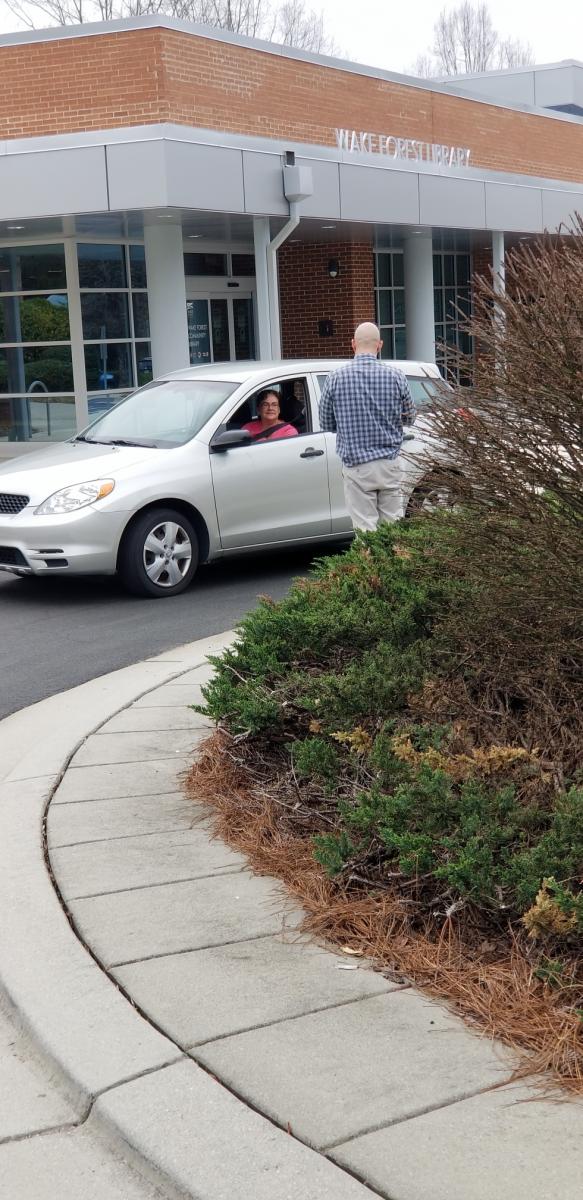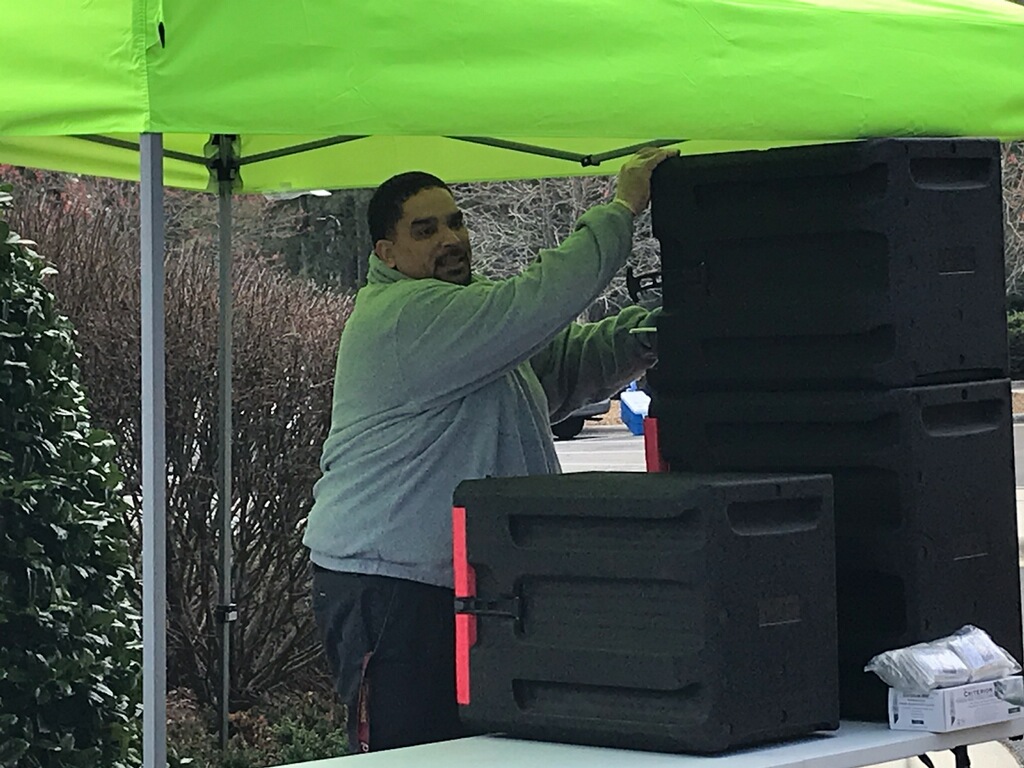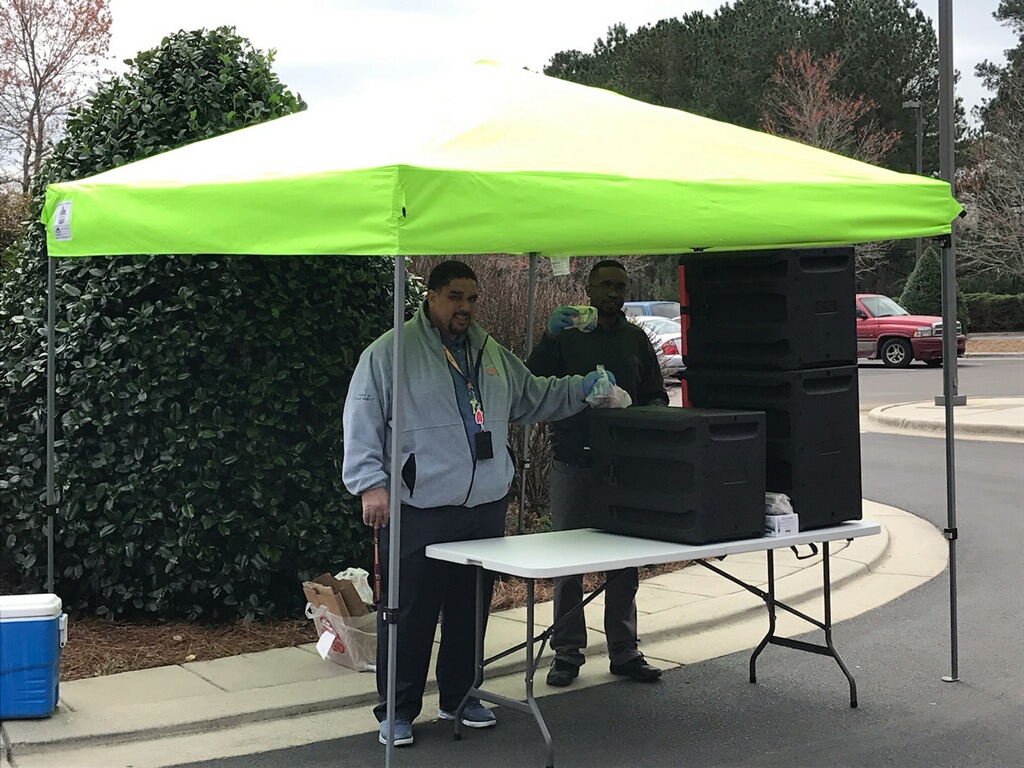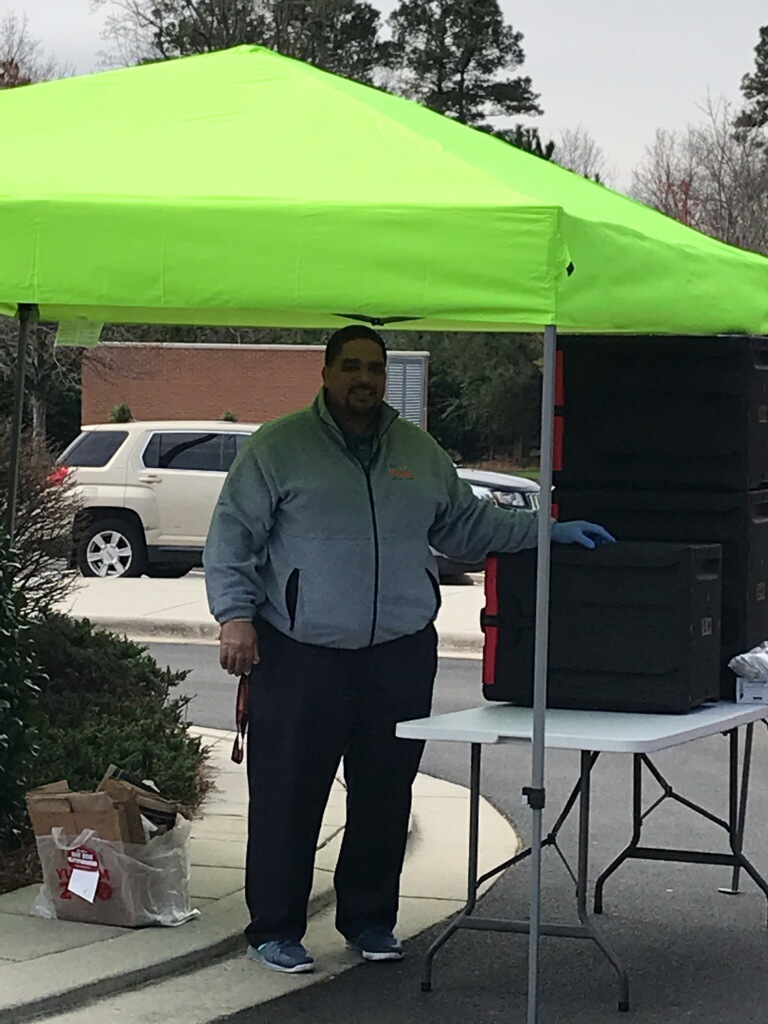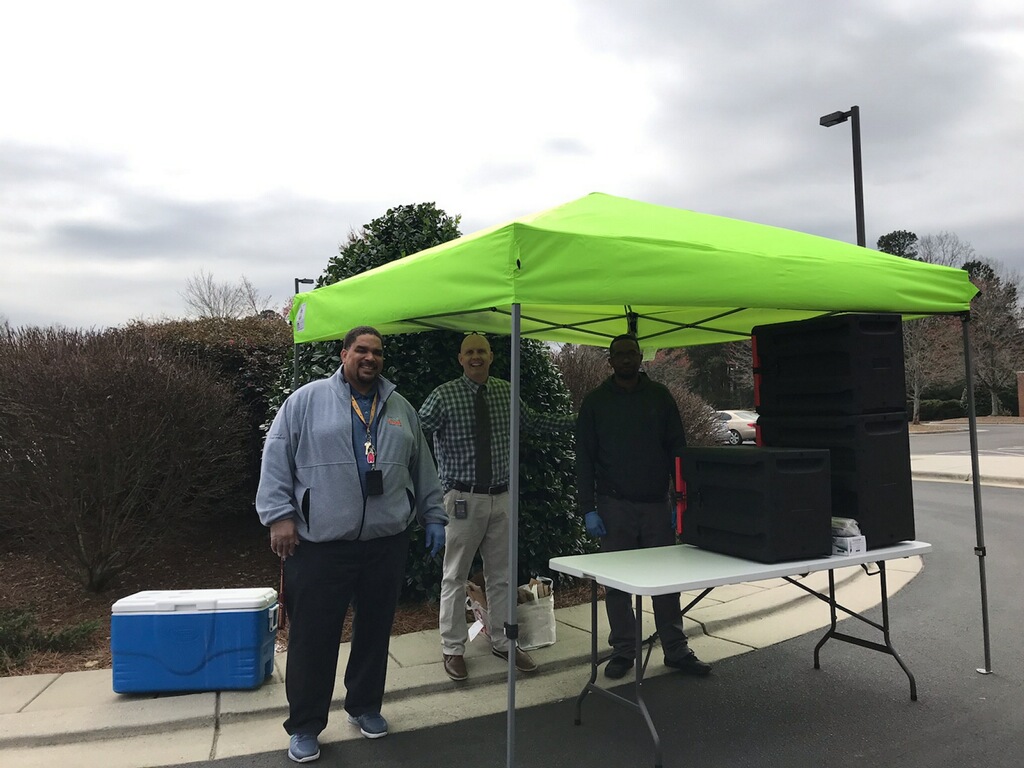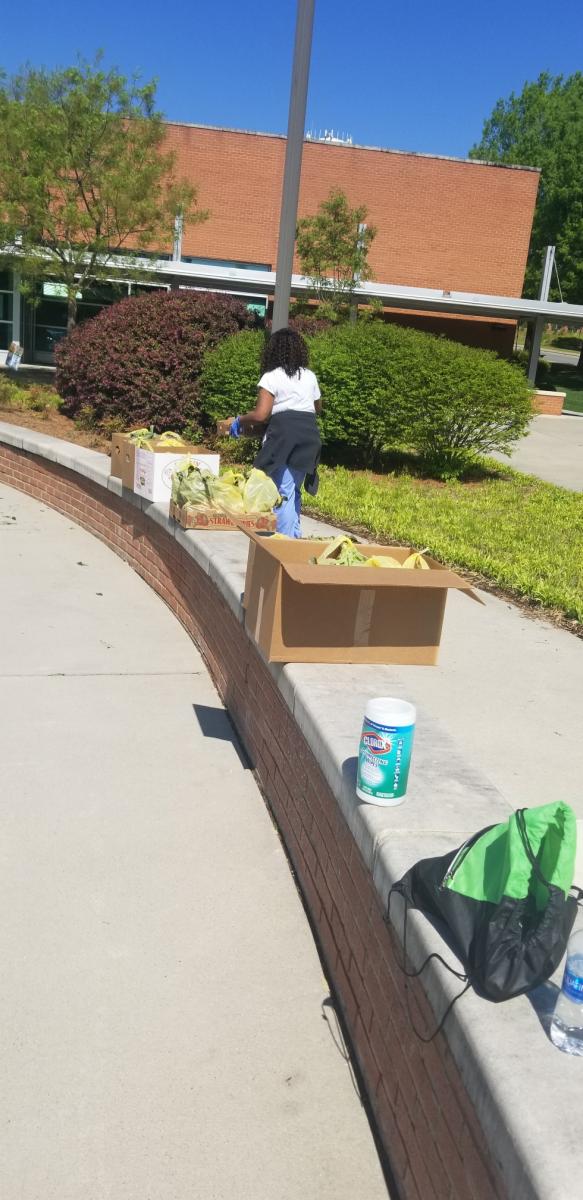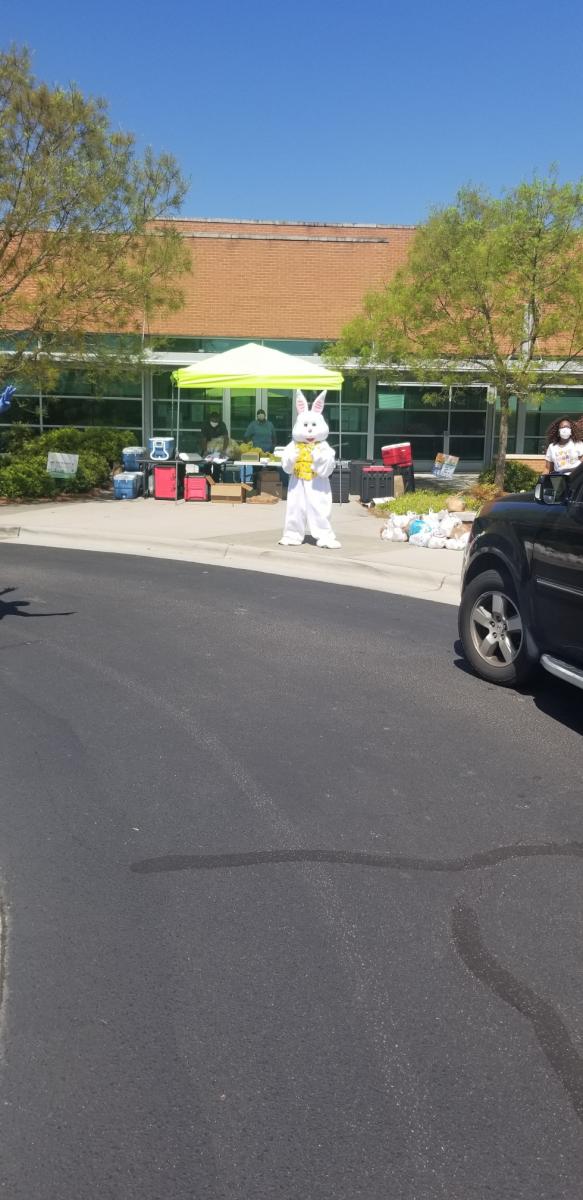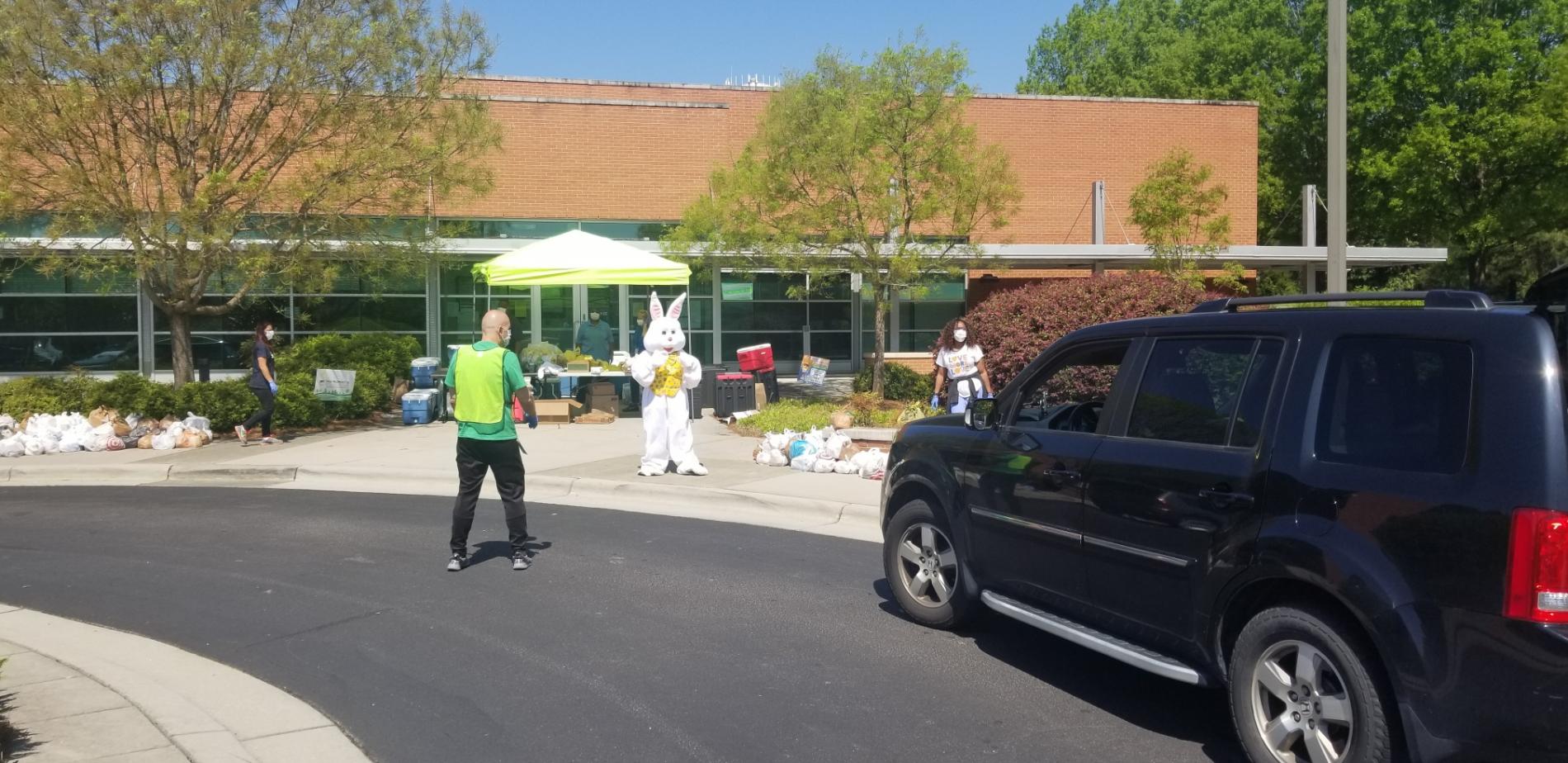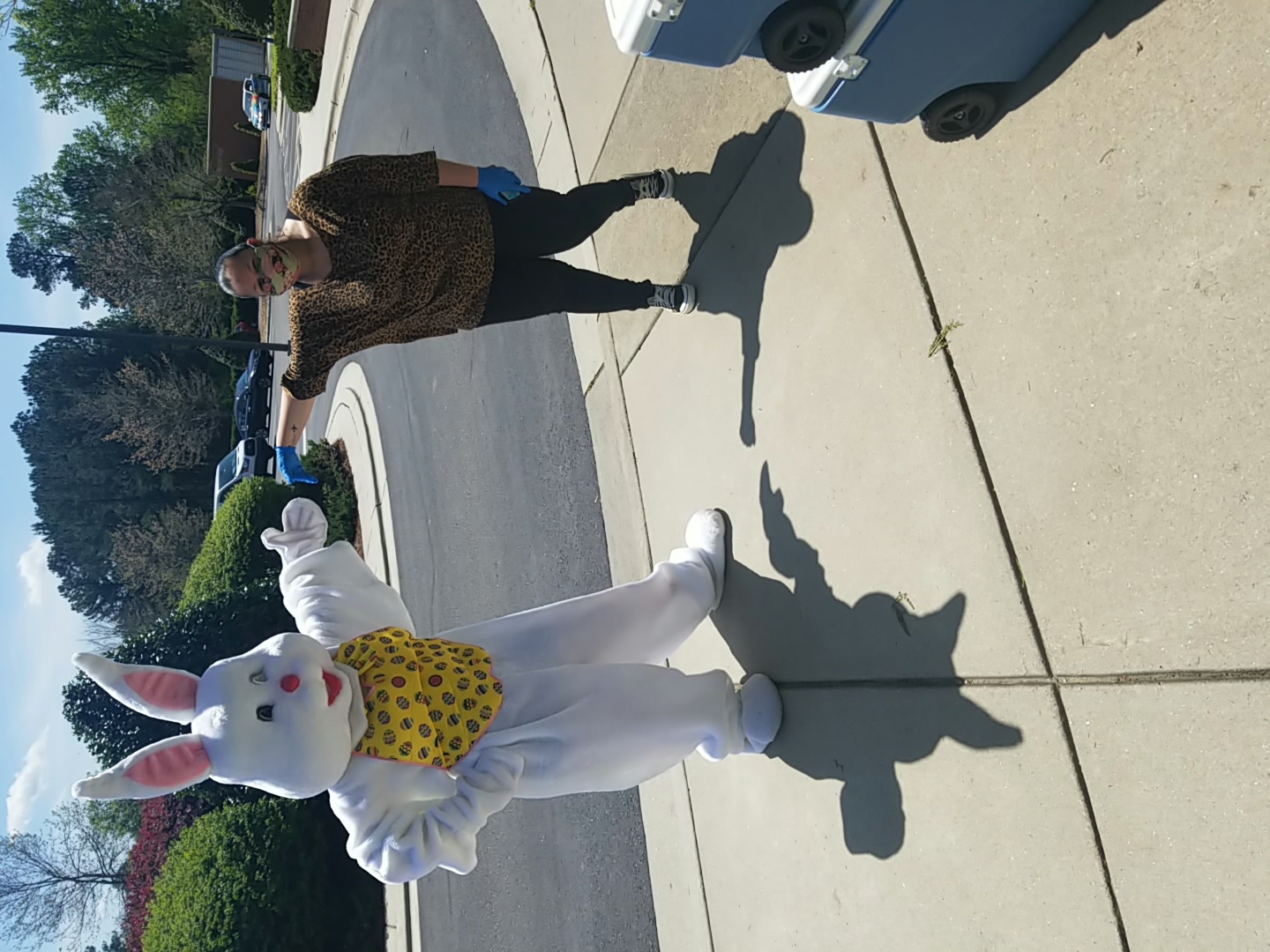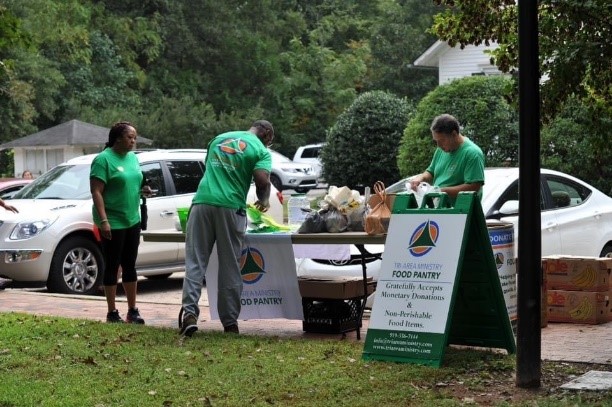 The Northern Community Food Security Team partners with local organizations to offer several volunteer opportunities throughout the year. Volunteers are needed for a variety of activities and initiatives.
Food insecurity is a major issue across our county, state, country as well as internationally. We want to broaden participation in the area Hunger Ministry. If you are part of an organization that wants to find out more or join the coalition, contact Andrew Brown, Jr.
Volunteer to sort and distribute food at Tri-Area Ministry (TAM), Hope House, Back Pack Buddies, St. Catherine's of Siena, Richland Creek and other area organizations. Have extra produce you're your garden? Donate it to local pantries! For more information, contact Andrew Brown, Jr.
Harvest and bag sweet potatoes, corn and other crops on farms that donate produce for charity near Wake Forest during October for Yam Jam as well as all year around. The Society of St. Andrew coordinates these events. For more information, contact Dave Eaton.
Sort anything from canned goods to frozen meet and veggies at the regional food bank. Generally 2nd Thursday of each month from 1-3 pm and once a quarter from 6-8 pm on Wednesday evening. For more information, contact Dennis Beemer at 630-319-1155.
These short videos were created to show the need to address senior hunger in our community - here is how you can help.
The Wake Forest Area Hunger Ministry is a coalition of churches, civic organizations and service groups building a community-wide Hunger Ministry for North East Wake County and Youngsville. Volunteers are needed for a variety of activities and initiatives. For more information, email George Shaw or call 919-761-5295.
Sign up to volunteer to serve your community by helping us at First Fruit Farms. Regular volunteer hours on Tuesdays, Thursdays and Saturdays from 9-11 am. 1950 E. River Road, Louisburg, NC