Northern Community Food Security Team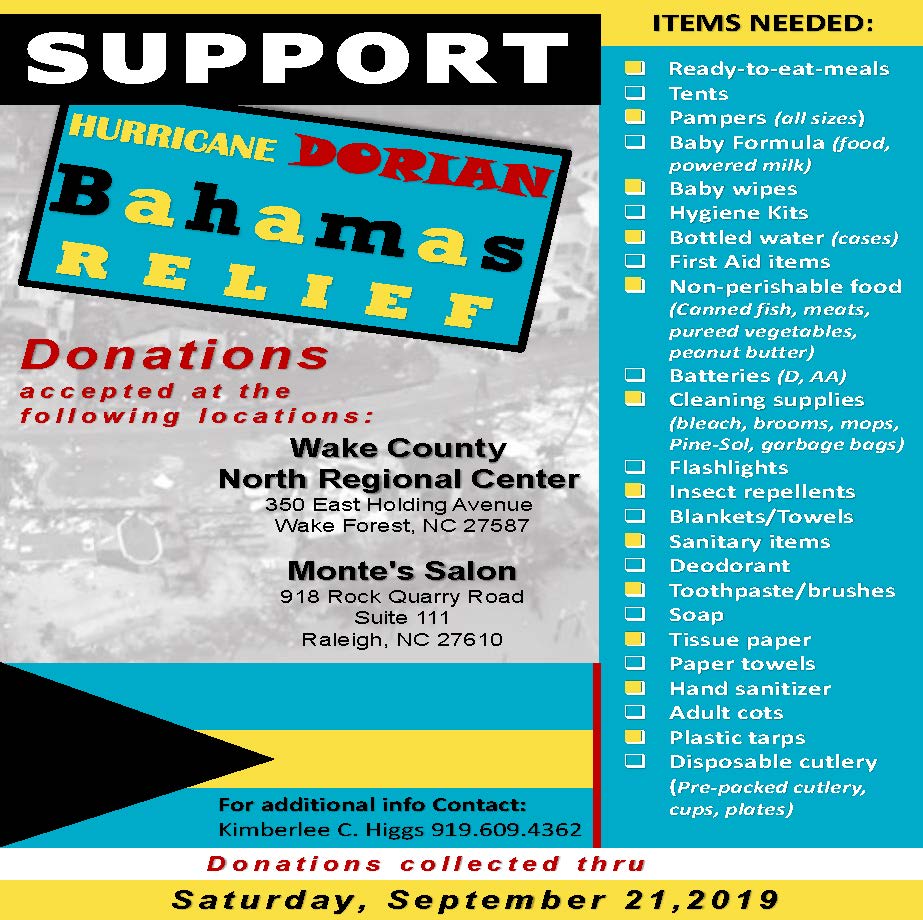 In February 2018, the Wake Forest Board of Commissioners endorsed Wake County's Comprehensive Food Security Plan making the Town the first in Wake County to join our area's local food council, the Capital Area Food Network (CAFN). The plan is designed to move the county towards with strategies to address hunger now and in the future.
The Northern Community Food Security Team (NCFST) was created to develop and launch a viable food security plan for northern Wake County that aligns with the CAFN plan. The Wake Forest Board of Commissioners charged NCFST with enlisting community members, food security organizations, resource experts, and other stakeholders to develop activities, policies, and partnerships that will move the county towards food security and a sustainable food future.

Be sure to check out the latest CAFN Newsletter for updates.

Upcoming Events
Fish Fry - Friday, Sept. 13th - (11 am to 7 pm) at Wake Forest United Methodist Church, 905 S. Main St. Includes filet of flounder, potatoes, hush puppies and slaw for $8.00 per plate. Both drive through and sit down. Profits support missions such as Tri Area Ministry, Rise Against Hunger, ramp building, Kairos and the Oak Hill building mission. Visit at wakeforestumc.org.
Chicken & Fish Fry - Friday, Sept. 20th from 11 am to 7 pm at Hope House,334 N. Allen Street sponsored by Friendship Chapel Baptist Church. Includes filet of flounder, green beans, slaw, potatoes & hush puppies for $8.00 per plate. Both dine in or take out. Profits support outreach programs such as Food Distribution, Book Bag Distribution, Christmas Angel Tree, Summer Camp, Tutoring & Mentoring. Find us on Facebook at: hopehousewf.
Farm to School Summit 2019
Our 2nd state-level summit, to be held September 20th, 2019 at the Raleigh Convention Center . will be an opportunity to strengthen the network of practitioners committed to any and all components of farm to school—from local food purchasing to experiential learning about agriculture, gardening, food, cooking, nutrition and health. The Farm to School Coalition of NC (F2SCNC) brings together a dedicated group of farm to school (F2S) stakeholders that collaborate to expand and strengthen farm to school initiatives across the state.
Yam Jam - Yam Jam will be on six Saturdays (Sept. 21 through Oct. 26) to glean sweet potatoes at area farms. These family friendly activities provide sweet potato to dozens of food pantries throughout central North Carolina. The marquee event will be on October 5 at First Fruit Farm, about 35 minutes from Wake Forest near Louisburg. This farm is owned by Jason Brown, the former pro football player who gave up his career to grow crops primarily to donate to those in need. Gleaning will be part of Jason's Harvest Festival on that day. Enjoy games, a pumpkin patch, live music, a trolley ride, food & much more. Please register with Society of St. Andrew, the organization that sponsors gleaning across North Carolina.
Community-Wide Food Insecurity Discussion
Wake Forest Presbyterian Church (WFPC) cordially invites you to a community-wide meeting discussing food insecurity on Tuesday, September 24th from to 7:00-8:00 PM The discussion will focus on the possibility of opening a pay-what-you-can restaurant in downtown Wake Forest to provide an additional resource for those without reliable access to a sufficient quantity of affordable, nutritious food in our community. Maggie Kane, Executive Director of A Place at the Table in downtown Raleigh, will join us to talk about her restaurants mission and what it's meant to those in her community since opening in January 2018. For more information, contact Kevin Meese at (919) 522-2914.
Survey for a "pay-what-you-can restaurant"
Thank you for taking this brief Wake Forest food insecurity project survey. The results you provide will assist in determining if a pay-what-you-can restaurant, providing healthy food options, is needed in downtown Wake Forest. This restaurant will allow individuals to pay for their meal in one of four ways:
Pay the suggested price for the meal (roughly $10)
Pay roughly half of the suggested price for the meal
Volunteer one hour of your time to work in the restaurant to pay for the meal
Use a token provided for you to pay for the meal
Youth Food Security Summit
Registration is open for the Youth Food Security Summit taking place on October 9th at the Food Bank of Central and Eastern NC. The event has been sponsored by Food Lion Feeds and planned collectively by Wake County Extension, Wake County 4-H, Interfaith Food Shuttle, Food Bank of Central and Eastern NC, and Poe Center for Health Education. Register by September 15th. Contact Esmeralda Rojas at 919-250-1100 with questions.
NC Pre-K
Do you live in Wake County and have a child who will be 4 years old by Aug. 31? Apply with Wake County Smart Start for this FREE program!
Sign up to volunteer to serve your community by helping us - Regular volunteer hours on Tue., Thu. and Sat. from 9 am - 11 am
1950 E. River Road, Louisburg, NC 27549

Volunteer Opportunities
The Northern Community Food Security Team partners with local organizations to offer several volunteer opportunities throughout the year. Volunteers are needed for a variety of activities and initiatives.
NCFST VOLUNTEER - ONLINE REGISTRATION FORM

Wake Forest Area Hunger Ministry
The Wake Forest Area Hunger Ministry is a coalition of churches, civic organizations and service groups building a community-wide Hunger Ministry for North East Wake County and Youngsville. Volunteers are needed for a variety of activities and initiatives. For more information, email George Shaw or call 919-761-5295.
Food Insecurity
Food insecurity is a major issue across our county, state, country as well as internationally. We want to broaden participation in the area Hunger Ministry. If you are part of an organization that wants to find out more or join the coalition, contact Andrew Brown, Jr.
Local Food Programs
Volunteer to sort and distribute food at Tri-Area Ministry (TAM), Hope House, Back Pack Buddies, St. Catherine's of Siena, Richland Creek and other area organizations. Have extra produce you're your garden? Donate it to local pantries! For more information, contact Andrew Brown, Jr.
Gleaning
Harvest and bag sweet potatoes, corn and other crops on farms that donate produce for charity near Wake Forest during October for Yam Jam as well as all year around. The Society of St. Andrew coordinates these events. For more information, contact Dave Eaton.
Raleigh Food Bank
Sort anything from canned goods to frozen meet and veggies at the regional food bank. Generally 2nd Thursday of each month from 1-3 pm and once a quarter from 6-8 pm on Wednesday evening. For more information, contact Dennis Beemer at 630-319-1155.
Community Gardens
Volunteer at a growing number of gardens. For more information on the Wake Forest Baptist Church's Community Connections Garden contact Gene Cross, the Wake Forest Presbyterian Church Community Garden contact Melanie Floyd or the Spring Street Garden contact Tilde Caudle.
Senior Hunger
These short videos were created to show the need to address senior hunger in our community - here is how you can help.


Recent Initiatives
Rise Against Hunger
This event was a meal packing event at the Wake Forest Boys & Girls. They packed several thousand meals and helped to stock the Tri Area Ministry, as volunteers were asked to bring donations. There were about 200 volunteers from local community groups.
The Triangle Blessing Box has partnered with and is located at the Hope House
Our Mission at the Triangle Blessing Box, is to provide a 24/7 judgement free pantry, where community members are encouraged to take what they need and leave what they can. There is also a lockbox inside where people can write specific requests, and the Blessing Box team work to fill that need. The Blessing Box is also aimed at connecting neighbors on a more personal level to help bridge the gap in our community with those in need and those who want to help. The address for the Hope House is 334 North Allen Road, Wake Forest, NC 27587.
Approved for the Alston-Massenburg to be a Family Summer Feeding Program
More details forthcoming regarding this partnership with Wake Forest Parks & Recreation Department, Olive Branch Baptist Church, the Northeast Community Coalition and others. For more information, contact Joy Shillingsburg.
Partnership with the Northeast Community Coalition (NECC), Wake Forest Parks & Recreation Department Cooking Classes at the Alston-Massenburg Center
EFNEP is leading this cooking class that is at capacity with 25 participants. There will be more classes in the future.

Feed the Community food distribution under the Pavillion at Alston-Massenburg Center
On March 16, Food Bank in Raleigh delivered 10-12,000 pounds of food and it was distributed to over 100 families. Stay tuned for more dates in the future.
Potato Drop at St. Catherines of Siena
Hundreds of volunteers worked together to bag about 25,000 pounds of white potatoes. It was a partnership between local churches, food pantries, youth groups and military/vets - at the end of the event all waste and pallets were delivered to a local community garden.
Town donates laptop computers to local food pantries
One of the immediate needs identified in the CAFN Plan was for laptops at local food pantries. In response, the Town recently donated four (4) laptops to local food pantries.
Developed a Waste Mitigation & Composting Team
The team will be kicking off its educational efforts at Dirt Day in downtown Wake Forest, on Saturday, April 6, starting at 10 am.


Photo Gallery