Lighting of Wake Forest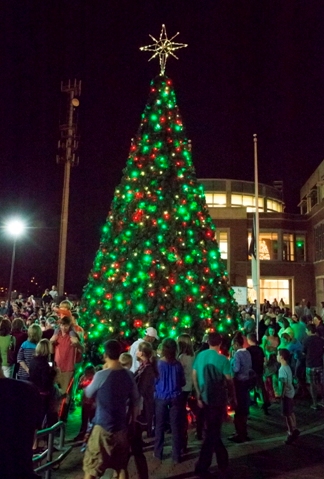 Area residents are invited to experience the full magic of the holiday season at the 2018 Lighting of Wake Forest on Friday, November 30.
Sponsored by Traditions at Wake Forest and presented by Wake Forest Downtown, Inc., the festivities take place in Centennial Plaza, 301 S. Brooks St., the gateway to the Wake Forest Town Hall. This year's ceremony will get underway at 6 p.m. with the lighting of a 30-foot Christmas tree by Mayor Vivian Jones, followed by Santa's exciting arrival in a Wake Forest fire truck.
Free and open to the public, the Lighting of Wake Forest will feature musical performances by local groups and complimentary hot chocolate (courtesy of Wake Forest United Methodist Church), cookies (courtesy of Vision Martial Arts) and glow necklaces (courtesy of Goldfish Swim School), while supplies last.
As part of this year's Lighting of Wake Forest we will be collecting new and unwrapped toys, for ages toddler to teen, to benefit Toys for Tots. There will be a collection bin located right outside the entrance to Town Hall.

PLEASE NOTE: The lighting of the Town's 30-foot-tall Christmas tree will take place at 6 pm.

Program Schedule
The Lighting of Wake Forest program schedule is provided below:
5:30 pm - Holiday Music

5:45 pm - Wake Forest Elementary School Chorus

6:00 pm - Mayor's Welcome & Tree Lighting

6:15 pm - Patriot Pride Honors Chorus from Heritage Middle School

6:30 pm - Santa's Arrival

6:45 pm - Pictures with Santa begins

6:45 pm - Friendship Chapel Baptist Church Choir

7:05 pm - Heritage High School Jazz Ensemble

7:30 pm - Holiday Music

8:30 pm - Pictures with Santa ends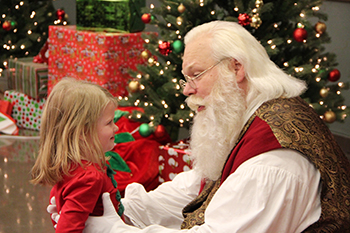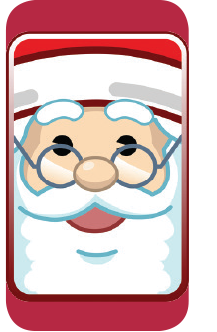 Pictures With Santa
Pictures with Santa, sponsored by Triangle Family Dentistry, will be offered in the town hall lobby from 6:45 - 8:30 pm. A ticket with a time reservation is required to have your picture taken with Santa. Time tickets will be distributed in the town hall lobby beginning at 5:30 pm. Once you have your ticket with your time reservation, feel free to enjoy all the festivities and return to the picture line at the time indicated on your ticket.
There is no charge to have your photo taken by our event photographer and photos can be viewed and purchased at CVS Pharmacy, 245 E. Roosevelt Ave., beginning on Monday, Dec. 3. Families are also allowed to take their own photos.
PLEASE NOTE: Due to time constraints, Santa can only have his picture taken with a limited number of children during the Lighting of Wake Forest. However, Wake Forest Downtown, Inc., will offer two additional opportunities for Pictures with Santa:
Wait times are typically shortest during the Downtown Holiday Open House.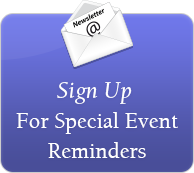 Parking
Parking is available along Taylor Street (behind Town Hall), in the Fidelity Bank parking lot, 231 S. White St., and along several side streets in the downtown area.
For more information, contact Jennifer Herbert.

E-Notifier
To receive notifications concerning special events in Wake Forest, sign up for E-Notifier.