Show Features
The 2019 Home & Garden Show will include several exciting features! Event attendants can visit the grilling demonstration, participate in hands-on electrical safety demonstrations, attend free seminars, enter to win prizes, and take advantage of "Buy at the Show" opportunities from local artist and various household product vendors in the Shopping Marketplace!

B&W Hardware Grilling Exhibit
Representatives from B&W Hardware will be set up in the Renaissance Centre parking lot showcasing their grilling skills by conducting live demonstrations and grilling up some tasty samples for attendants.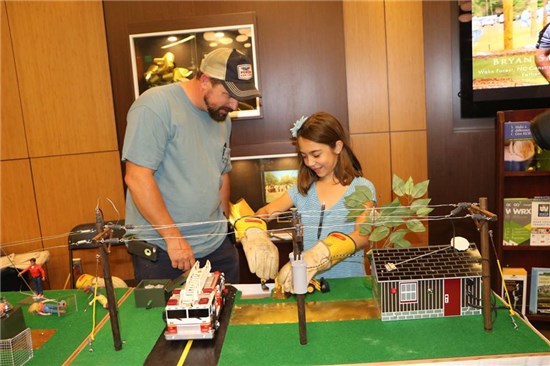 Wake Forest Power
Electric Safety Demonstrations
Wake Forest Power staff will be on-site providing electric safety demonstrations to teach children and adults smart electrical safety habits, demonstrate the power of electricity and show the potential hazards associated with unsafe actions around power lines.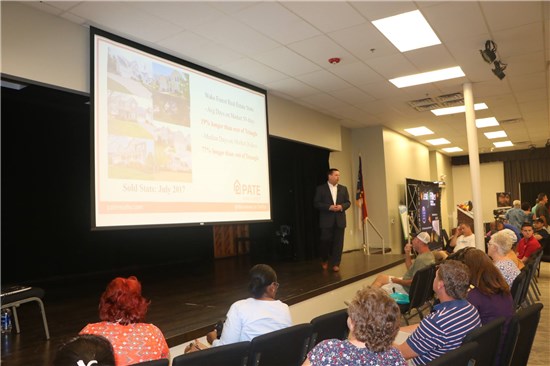 Seminars
The 2019 Home & Garden Show will feature a packed seminar line up, covering topics ranging from Wake Forest real estate stats to home care tips and HVAC maintenance to closet organization.


Shopping Marketplace
Get ready to Shop! In addition to shopping for Home & Garden services at the show, attendants will also be able to shop a whole marketplace of full of "Buy at the Show" opportunities. Featuring local artisans and household product vendors, the 2019 Shopping Marketplace, sponsored by Southern Suds & Gifts, will include everything from local handmade items and custom wreaths to popular kitchen, cleaning and storage products.