Downtown Holiday Open House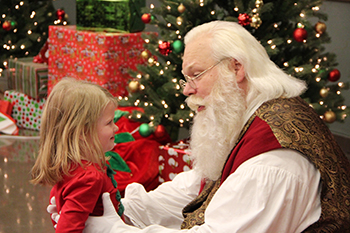 Area residents are invited to visit historic downtown Wake Forest on Saturday, Dec. 1, and experience a hearty dose of holiday cheer during the Downtown Merchant's Holiday Open House.
Presented by Wake Forest Downtown, Inc., the Downtown Holiday Open House will include special offers and complimentary refreshments at participating shops and restaurants and fun-filled activities for kids and families.
The Downtown Holiday Open House is free and open to the public.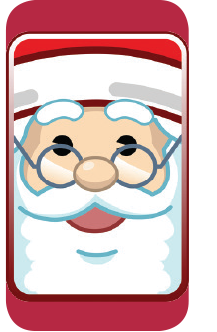 Schedule

Merchant Specials
B&W Hardware: Traeger Grills Demo - Cooking holiday items in front of the store.

Next Consignment: All items on sale ~ 20% off jewelry, 25-50% off clothing, purses and shoes. Large selection of $5.00 items.

Olde Towne Antiques & More: Punch and Cookies, Holiday Sales

Parlér Properties: Free Residential House Inspection with Listing. Drop off site for Toys for Tots.

Purple Door Day Spa: Purchase a Downtown Pampering Gift Card for $100 - Includes Aroma Facial from Purple Door Day Spa, Yoga class and bottle of wine (red or white) from Unwined on White, Box of Truffles from Sweeties Candy Shop and $10 Gift Card to Lemon Tree Cafe.

Southern Suds and Gifts: 20% off all wreaths, Hot Apple Cider and light refreshments. The Dimpled Painter will be personalizing her hand painted ornaments.

Unwined on White: Purchase a Downtown Pampering Gift Card plus other yoga discounts. Supplies for children to write & mail letters to Santa along with wine cork ornament craft. Poinsettia drinks will be discounted.

Wake Forest Holiday Artisans Market at Wake Forest Renaissance Centre 9am-3pm: Featuring over 60 local artisans and craftspeople, Kids craft, and 50/50 raffle.

Tri-Area Ministry Food Drive
A special part of this year's Downtown Holiday Open House will be a food drive to benefit the Tri-Area Ministry Food Pantry. Wake Forest Downtown, Inc., will be collecting non-perishable food items to help feed hungry people in our community.
The Tri-Area Ministry Food Pantry collection truck will be parked along the 200 block of South White Street throughout the day. Area residents are invited to drop off non-perishable foods, including canned meats (tuna, chicken), canned fruits and vegetables, peanut butter, jelly, and cereal. Please note: no glass containers can be accepted. To view a complete list of needs, visit the Tri-Area Ministry website.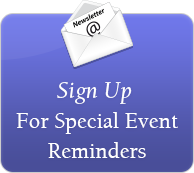 E-Notifier
To receive notifications concerning special events in Wake Forest, sign up for E-Notifier.