Wake Forest Live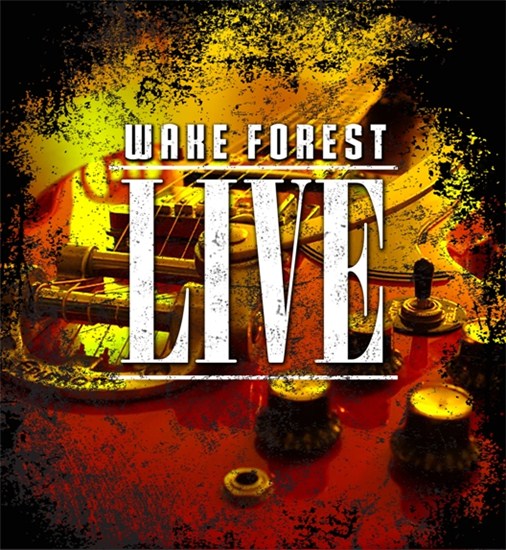 Welcome to Wak Forest Live!
Wake Forest has become a hotbed for live music. An effort that began with the annual Six Sundays in Spring concert series and Concerts in the Park has expanded to include Friday Night on White, Music at Midday and more!
To keep you informed about these and other live music events offered by the Town of Wake Forest, Wake Forest Downtown, Inc., and/or the Wake Forest Renaissance Centre for the Arts, we've created "Wake Forest Live." Be sure to bookmark this page and refer to it often as your one-stop source for news and information about live music events in Wake Forest.

Like us on Facebook
We've also created a Wake Forest Live page on Facebook. Be sure to check it out and "Like Us" so you can stay informed about the latest and greatest live music events coming to Wake Forest!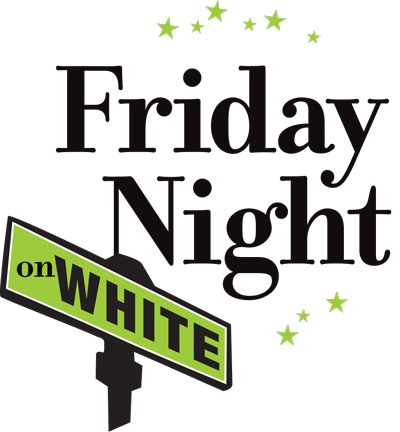 Friday Night on White
Begins Friday, April 13
Second Friday of each month through September 2018
South White Street, Downtown Wake Forest
Friday Night on White returns to downtown Wake Forest in April 2018. Presented by White Street Brewing Co., the free concert series will again take place along South White Street on the second Friday of each month from April through September beginning at 6 pm. These free concerts will feature a variety of premier local bands. Beer, wine, soft drinks, and water will be available for purchase.
---
Six Sundays in Spring
Sundays, April 29 - June 3
E. Carroll Joyner Park, 701 Harris Road
Bring the kids, friends, a picnic and a blanket and settle in for some foot-tapping, finger-snapping good times! The 2018 Six Sundays in Spring concert series is scheduled for six consecutive Sundays from April 29 through June 3.
Food and refreshments will be available for purchase or bring your own picnic.

Music at Midday
Thursdays in May - beginning May 10
Centennial Plaza, 301 S. Brooks St.
Wake Forest will offer Music at Midday in the spring. The concert series returns to Centennial Plaza Thursday, May 10, and continues each Thursday throughout May.
Picture this: It's lunchtime Thursday and you're about to reheat last night's leftover spaghetti for lunch at your desk. Don't you wish you had a better alternative? Well now you do! Wake Forest's Music at Midday is your chance to try something new and refreshing!
Music at Midday offers you the opportunity to break away from the grind, go outside, and treat yourself to a free music concert.
---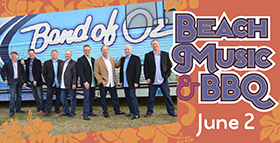 Beach Music & BBQ
Saturday, June 2; 7:30 pm
Wake Forest Renaissance Centre, 405 S. Brooks St.
The Wake Forest Renaissance Centre will host Beach Music & BBQ featuring The Band of Oz on Saturday, June 2, at 7:30 p.m. The event will serve as the official grand re-opening of the Renaissance Centre.
The Band of Oz, one of the southeast's most popular beach music bands and a 1997 Beach Music Hall of Fame inductee, will headline this grand re-opening celebration.
Tickets are $25 each (plus tax) and include a BBQ platter by Papa Jack's Catering, featuring pulled pork, potatoes, green beans, mac and cheese, rolls and sweet and unsweetened tea.
A variety of beer and wine will also be available for purchase.