Six Sundays in Spring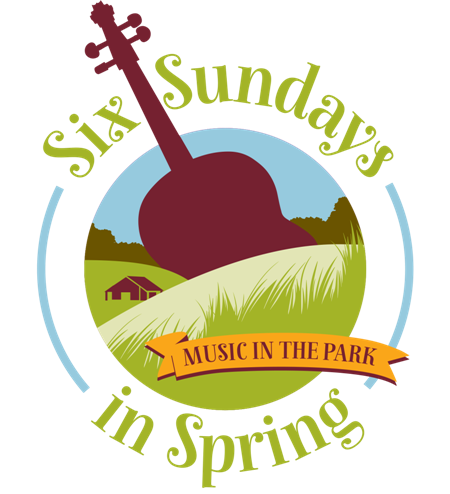 Canceled due to COVID-19
Bring the kids, friends, a picnic and a blanket and settle in for some foot-tapping, finger-snapping good times! The 2020 Six Sundays in Spring concert series is scheduled for six consecutive Sundays from May 3 through May 31.
Sponsored by ARTS Wake Forest,these free concerts get underway at 5 p.m. and take place at the E. Carroll Joyner Park Amphitheater, 701 Harris Road.
In the event of rain, the concerts may be relocated to the Wake Forest Renaissance Centre, 405 S. Brooks St.
Food and refreshments will be available for purchase or bring your own picnic.
Come join your friends and neighbors and make this year's Six Sundays in Spring your best Sundays of the year!

2020 Concert Schedule
Coming soon!

Food & Refreshments
An array of food/refreshment vendors will be on site during this year's Six Sundays in Spring concert series.

Share Your Thoughts & Opinions
Tell us what you like about Six Sundays in Spring and what we can do to make it even better by taking a few moments to complete our Six Sundays in Spring survey.

Six Sundays in Spring App
Android and iPhone users can have a handy pocket guide to this year's Six Sundays in Spring in the palm of their hands by downloading the Town of Wake Forest app and using the app's "Six Sundays" function. Designed to offer smart phone users instant access to important details about this year's concert series, the function includes the complete concert schedule, information about Joyner Park, weather information and more.
IPhone, iPod Touch, iPad, and Android users can download the Town's free app by searching for "Town of Wake Forest" on iTunes, in the iPhone app store, or in Google Play or by scanning the appropriate QR code.

Joyner Park Reminders
Please park in Joyner Park's designated parking lot
Alcoholic beverages, smoking, and unleashed pets are prohibited at Joyner Park

Weather Updates
In case of inclement weather, the concerts may be relocated to the Flaherty Park Community Center, 1226 N. White St. Updated concert information will be available on the town's Facebook page and by calling the Wake Forest Weather Line at 919-435-9569.
Smart phone users who have downloaded the Town of Wake Forest app will receive a push notification message informing them of any schedule changes.