Concert Schedule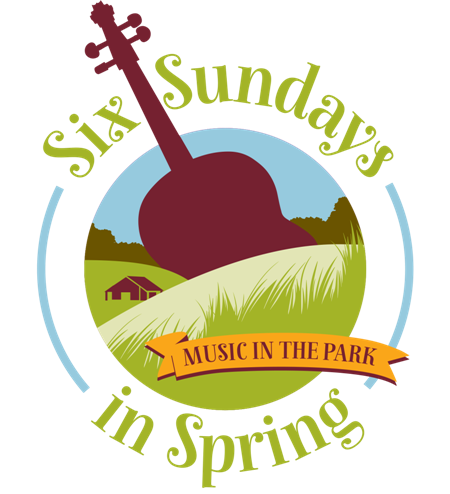 Sponsored by Wake Forest ARTS, Six Sundays in Spring is a lively series of free concerts scheduled on consecutive Sundays in 2018 from April 29 through June 3.
These concerts take place in the beautiful E. Carroll Joyner Park amphitheater, 701 Harris Road. All concerts begin at 5 p.m. In the event of inclement weather, the concerts may be relocated to the Wake Forest Renaissance Centre, 405 S. Brooks St.

2018 Concert Schedule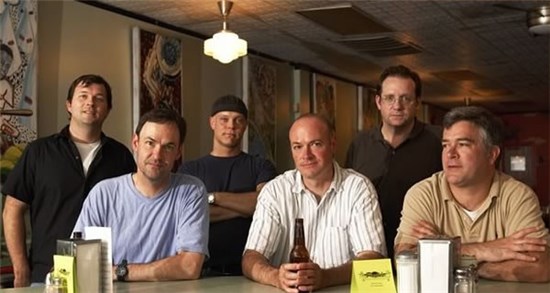 The Connells - Rock
Sunday, April 29; 5-7 pm
The Raleigh, North Carolina-based jangle-pop outfit The Connells formed in the spring of 1984. Fronted by guitarist Mike Connell and his bassist brother David, the first incarnation of the group also featured vocalist Doug McMillan and drummer John Schultz, who was soon replaced by former Johnny Quest percussionist Peele Wimberley. From the beginning of the group, Mike Connell wrote both the music and the lyrics of the majority of the band's songs, although he was not the band's primary lead singer.
Connell's influences included the 1960s guitar pop of his childhood, including The Byrds and The Beatles; in an early interview, he stated that the first song he wrote as a teenager was titled "Psychedelic Butterfly." The band is best known for their song "'74'75", which became a Top 20 hit in the UK and made them quite popular in Europe at the time. In 2014, The Connells celebrated their 30th anniversary with a show in their hometown. With nine albums to date, today the band continues to play regularly throughout the Southeast.
---
Capital Transit - Jazz, Blues, DooWop, Rock
Sunday, May 6; 5-7 pm
Capital Transit is a musical group with a unique sound. Their songs are reflective of the internationally famous group "Manhattan Transfer."
In addition to singing in 4 part harmony, many of the musicians play several instruments (saxophone, keyboard, flute, guitar, bass, drums) making a full rich sound. Their music spans several decades, with music from the 40's 50's 60's and 70's, Jazz, Blues, DooWop, Rock and Roll, music of Frank Sinatra, the Beatles, and many, many more.
Don't miss your chance to see Capital Transit!
---
The Spongetones - Rock, British Invasion, Psychedelic, Beatlesque, Power Pop, Mersey Beat
Sunday, May 13; 5-7 pm
It would not be an exaggeration to say The Spongetones have mastered every nuance of melodic rock and pop from B to X: that's B as in Beatles and X as in XTC.
Since 1978, those have been the inspirational benchmarks for this beloved North Carolina foursome. More generally, they internalized the musical stylebooks of both British Invasion's the Merseybeat one of the mid-to-late Sixties and the New Wave uprising that kicked off in the late Seventies and then refashioned them into their own likeably upbeat and unfailingly resourceful sound.
Over the years, their consistency on record has been remarkable. Of course there have been stylistic shifts here and experimental wiggles there, but they've always focused on making the best possible pop music. Their output stands at ten albums and counting.
Thirty years after their first gigs, the Spongetones remain devoted to the band and all that it represents. They're still gigging regularly and cutting incredible records, swearing there's no end in sight because there's nothing they'd rather do than make music with one another.
---
Caribe Vibe - Latin Salsa
Sunday, May 20; 5-7 pm
Caribe Vibe is an eight piece Latin Salsa band that are all about pleasing the music loving and dancing public, bringing them a mix of Hot Rhythms, de to do un poco!"
Their tight rhythm and horn section with well-oiled and experienced musician s, along with sharp vocals makes them a top-notch Latin band. They are playing with a purpose keeping vocals and dance floor appeal always in the forefront.
Their goal is make sure every one has a good time and experiences a true Latin sound.
---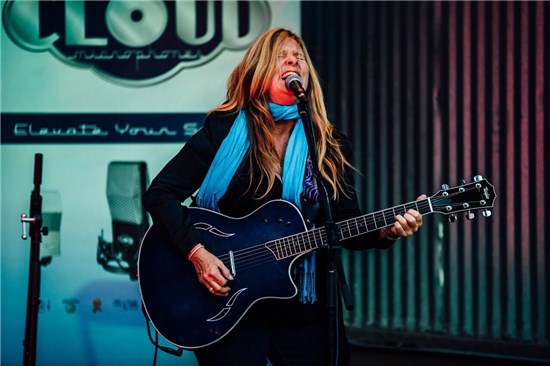 Melissa Reaves - Avant-Garde Rock
Sunday, May 27; 5-7 pm
Melissa Reaves is known to audiences throughout the US and Europe for her avant-garde, fire driven', deconstructionist approach to rock-n-roll.
Reaves has amassed a word-of-mouth following most notably for her experimental guitar work but also for her propensity toward spontaneity and seamless improvisation during live performance. She deconstructs the blues, pushes jazz to the outer limits and burns through rock-n-roll like the love child of Jerry Lee Lewis and the MC5.
Most recently Melissa's "New Rock Song" was placed on the 55th GRAMMY awards nomination ballot for Best Rock Performances. Melissa Reaves is the real deal!
---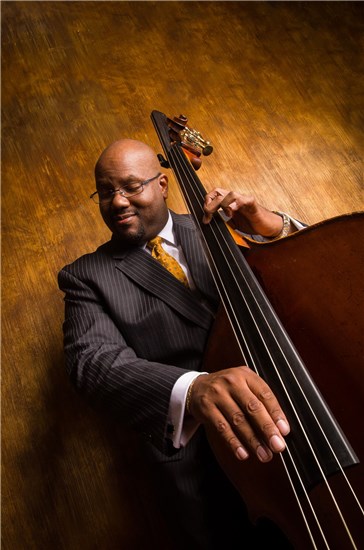 John Brown Quartet - Classic Jazz
Sunday, June 3; 5-7 pm
Bassist, composer, educator and actor John Brown is a native of Fayetteville, North Carolina, and currently resides in Durham, NC.
He is a graduate of the School of Music at the University of North Carolina at Greensboro and the School of Law at the University of North Carolina at Chapel Hill. He currently serves as Director of the Jazz Program and Associate Professor of the Practice of Music at Duke University, and has served on the faculties of the University of North Carolina at Chapel Hill, North Carolina State University, North Carolina Central University and Guilford College (NC).
Bassist, composer, educator, and actor John Brown is a native of Fayetteville, North Carolina, who now makes his home in Durham. He performs actively as a leader and as a sideman across the country and beyond, including performances at notable venues like Carnegie Hall, the Kennedy Center, the Blue Note, Blues Alley, and the Hollywood Bowl, as well as at major jazz festivals like the JVC Jazz Festival, the Montreal Jazz Festival, the Free Jazz Festival (Brazil), the Jazz e Vienne (France), and more.
Brown's first commercially released recording, "Terms of Art – A Tribute to Art Blakey and the Jazz Messengers," garnered national attention and reached #8 on the nation's JazzWeek Chart. During the end of 2007, Brown joined the ranks of those to have TWO releases appear in the Top 40 of the JazzWeek Chart when "Terms of Art" appeared at #17 and "Merry Christmas, Baby" appeared at #39.
Brown has performed with artists like Wynton Marsalis, Ellis Marsalis, Delfeayo Marsalis, Elvin Jones, Nnenna Freelon, Diahann Carroll, Rosemary Clooney, Nell Carter, Lou Donaldson, Slide Hampton, Nicholas Payton, Frank Foster, Larry Coryell, Cedar Walton, Fred Wesley, and Mark Whitfield, among others. Brown also has a GRAMMY nomination for his performance and co-writing on Nnenna Freelon's 1996 Concord release, "Shaking Free."
---

For More Information
For more information, email info@WakeForestARTS.org.

Weather Updates
In case of inclement weather, the concerts may be relocated to the Wake Forest Renaissance Centre, 405 S. Brooks St. Updated concert information will be available on the town's Facebook page and by calling the Wake Forest Weather Line at 919-435-9569.
Smart phone users who have downloaded the Town of Wake Forest app will receive a push notification message informing them of any schedule changes.

Six Sundays in Spring App
Android and iPhone users can have a handy pocket guide to this year's Six Sundays in Spring in the palm of their hands by downloading the Town of Wake Forest app and using the app's "Six Sundays" function. Designed to offer smart phone users instant access to important details about this year's concert series, the function includes the complete concert schedule, information about Joyner Park, weather information and more.
IPhone, iPod Touch, iPad, and Android users can download the town's free app by searching for "Town of Wake Forest" on iTunes, in the iPhone app store, or in Google Play or by scanning the appropriate QR code.