Science in the Summer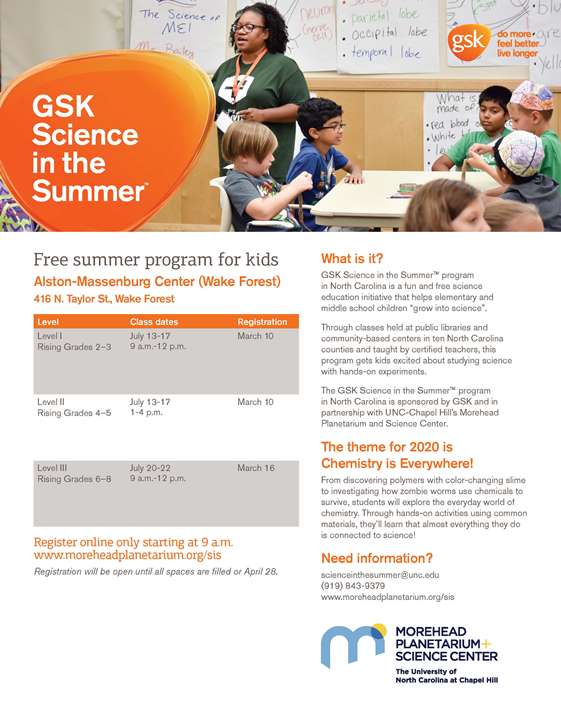 ***All classes are full***
The Wake Forest Parks, Recreation & Cultural Resources Department is partnering with GSK and the UNC Morehead Planetarium & Science Center to offer "Science in the Summer" for rising 2nd through 8th graders.
The theme for 2020 is Chemistry is Everywhere!
The free program will be offered at the Alston-Massenburg Center, 416 N. Taylor St., according to the following schedule:
Level 1 - 2nd & 3rd graders
Monday-Friday, July 13-17; 9 a.m.-noon
Level 2 – 4th & 5th graders
Monday-Friday, July 13-17; 1-4 pm
Level 3 – 6th-8th graders
Monday-Wednesday, July 20-22; 9 a.m.-noon

Register Now
***All classes are full***

Chemistry is Everywhere
From discovering polymers with color-changing slime to investigating how zombie worms use chemicals to survive, students will explore the everyday world of chemistry. Through hands-on activities using common materials, they'll learn that almost everything they do is connected to science!