Town offers update ahead of Stay-At-Home Phase One
Friday, May 8, 2020 - 1:15pm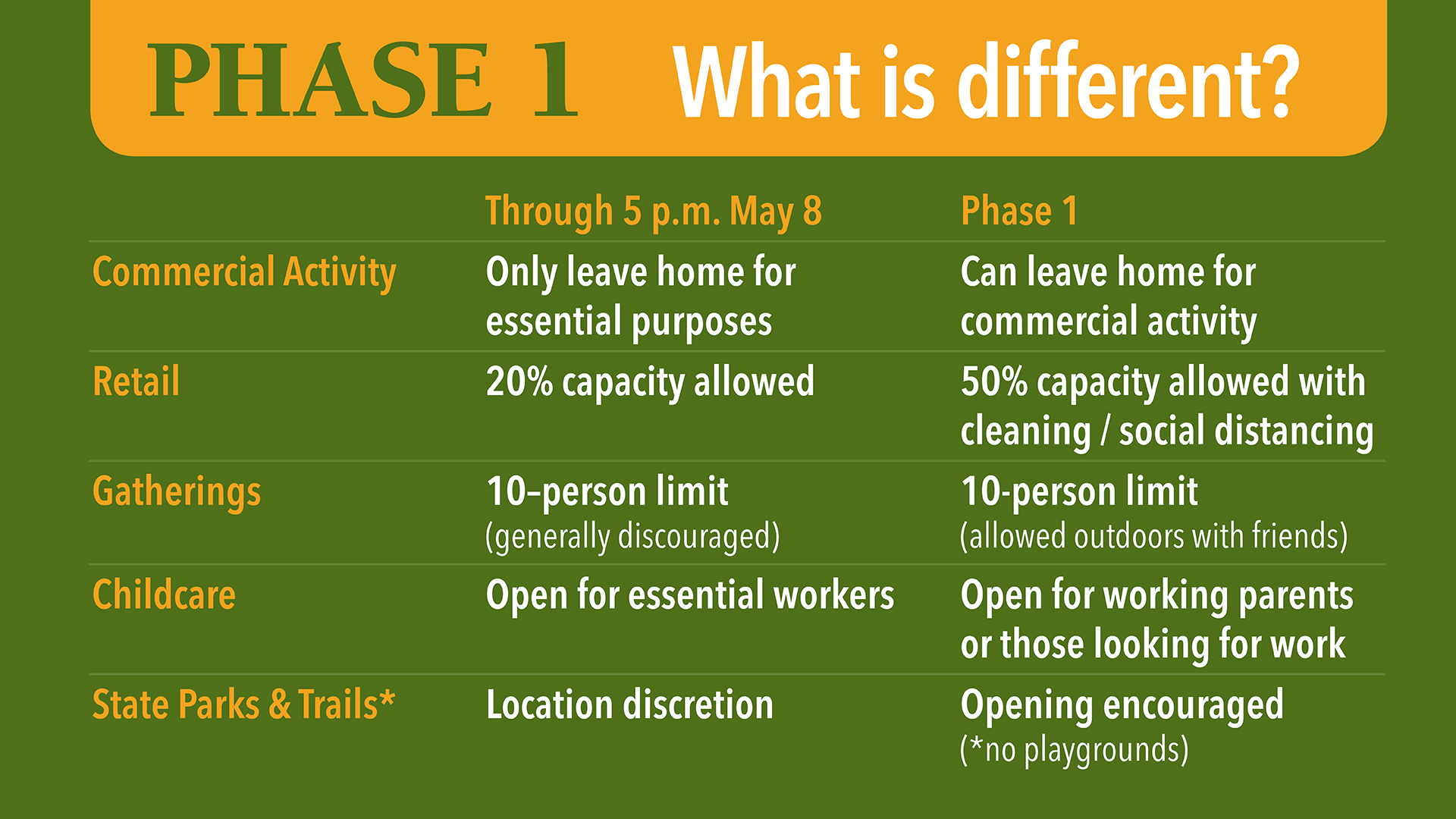 The Town of Wake Forest will follow North Carolina's modified Stay-at-Home Order as outlined by Governor Roy Cooper's Executive Order No. 138 beginning at 5 p.m. today (Friday, May 8).
The Wake Forest Town Hall and other Town facilities will remain closed to the public throughout Phase One. Timelines for reopening Town facilities will be announced as we move closer to Phase Two.
The Town will resume yard waste collection Monday, May 11. Crews will follow the normal schedule beginning with Monday's route. Residents must bag for collection all leaves, pine needles and grass clippings or place them inside a garbage receptacle marked 'YW' (yard waste). As always, please avoid placing items on or near mailboxes, utility boxes, utility poles or other fixed objects.
Bulk waste collection remains suspended until further notice.
Wake Forest Parks, Recreation & Cultural Resources offices and buildings, including Joyner Park Community Center, will remain closed to the public during Phase One. All greenways and parks remain open.
Beginning Saturday, May 9, at 8 a.m., all tennis and pickleball courts will re-open.
Park bathrooms will also re-open, but other park amenities, including playgrounds, water fountains and picnic shelters remain closed.
All PRCR Department in-person programming has been canceled through the end of May. Staff is evaluating the viability of summer programs and camps, along with the possibility of opening the Holding Park Aquatic Center and Taylor Street Sprayground. In Phase Two of Gov. Cooper's plan, the Town may reopen recreational activities, including the Joyner Park Community Center. Stay tuned for more information.
For complete information about Town services during the COVID-19 pandemic, visit www.wakeforestnc.gov/covid-19-coronavirus.
Easing Restrictions in Phase One
Phase One of North Carolina's reopening plan does not make major changes to the stay-at-home order. However, it allows more businesses to open, including clothing stores, sporting goods stores, book shops, houseware stores and other retailers. Any open stores must provide education to employees to combat misinformation and implement:
Appropriate employee and consumer social distancing.

Enhanced hygiene and cleaning protocols.

Symptom screening of employees.

Accommodations for vulnerable workers.
Gatherings are limited to 10 or fewer people. In public spaces where six feet of distancing isn't possible, face coverings are recommended. Employers are encouraged to continue teleworking policies, and long-term care facilities and other congregant care settings will continue rigorous restrictions.
Funerals
In an effort to promote human dignity and limit suffering, funerals are permitted to include no more than 50 persons.
Guidance for Businesses
Highlights of Phase One include:
Any retail business may open at up to 50% capacity (according to the building's occupancy rating). Businesses must practice social distancing, perform frequent cleanings, provide hand sanitizer when available, screen workers for symptoms and more.

Certain businesses will remain closed, including bars, personal care businesses, entertainment venues and gyms.

Restaurants may only continue drive-through, takeout and delivery.

Teleworking is encouraged for businesses that can practice it.

People may leave their homes for commercial activity at any open business.
The NC Department of Health & Human Services (NCDHHS) created materials for businesses in Phase One, including:
Helpful Links
Stay Informed
For COVID-19 updates on Town of Wake Forest operations, programs and services, along with links to official health resources, visit www.wakeforestnc.gov/covid-19-coronavirus.
Wake County has made it easy for you to stay updated on the latest information about COVID-19. You can visit their COVID-19 webpage, which has a set of frequently asked questions to educate residents in English and in Spanish, a list of COVID-19-related closures and service changes, as well as an email address and phone number that people can use to ask personal health-related questions about COVID-19.
North Carolina updates its COVID-19 case count dashboard daily at 11 a.m.
For health-related questions, call the NCDHHS (24/7) at 1-866-462-3821.