Northside Loop/Brick Street Relocation
Description

The priorities of this project is the building the connection between US 1A (North Main St) and closing the gap on Royal Mills Avenue (Road Connections). The completion of these links in addition to the previously constructed, Traditions Grande
Boulevard, will complete the Northside Loop.
The entire project consists of eventually upgrading Harris Road to a 4 lane divided road curb & gutter section from US 1 to US 1A (North Main Street). On new location, the alignment will continue eastward with a 3 lane road with curb & gutter to intersect North White Street in alignment with Royal Mill Avenue, with an at-grade crossing of the CSX Railroad just west of North White Street. This intersection will require a grade change along North White Street and a portion of Royal Mill Avenue to tie with the existing railroad grade. There will be a connection required from the existing Brick Street to the relocated alignment near the vicinity of Crowder Avenue. The relocation alignment will require alternatives to avoid a power line and streams in the area.
Design, ROW, and construction are needed to complete the project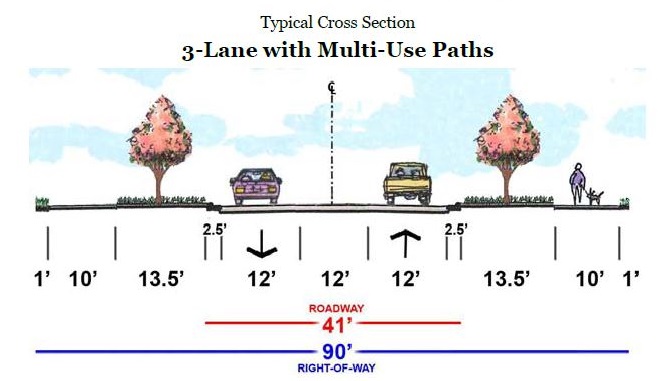 Cost
$14.1 million

Phase
Design

Update
December 2017 - Staff and consultant reviewed design scope. It was determined that the town could construct an at-grade RR crossing instead of a bridge using the 3 for 1 RRX closure requirements as there are already 3 closings. Staff also conducted a site visit to check alignment and utility conflicts with Wake EMC poles.