Community Involvement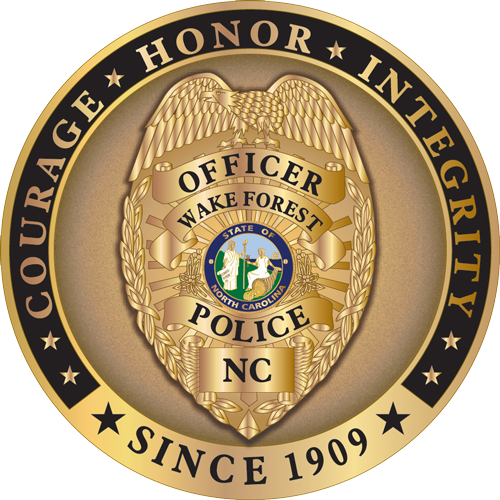 D.A.R.E.
The D.A.R.E. (Drug Abuse Resistance Education) program educates children and young adults about the dangers of drugs, gangs, and violence and teaches them to make healthy life choices. For more information, contact Officer S. Graham at 919-554-6150.

National Night Out
National Night Out (NNO) is an annual event that teams law enforcement agencies with citizens, community leaders, civic groups, and local businesses to promote safe, healthy neighborhoods. NNO is designed to heighten crime and drug prevention awareness; generate support for, and participation in, local anticrime programs; strengthen neighborhood spirit and police-community partnerships; and send a message to criminals letting them know that neighborhoods are organized and fighting back.

Shop With A Cop
The Shop With A Cop program raises money throughout the year in order to provide a joyous Christmas to underprivileged children within the community. Individual officers "partner" one on one with children and accompany them to Wal-Mart where each child is given over $175 to spend on anything he or she desires. Each child is also given a winter coat which is not part of the $175 spending money. After shopping, the children enjoy a pizza party at the Wake Forest Police Department with their partner officer. For more information regarding Shop with a Cop, contact Lt. Brian Mote at 919-554-6150.

Special Olympics
The Wake Forest Police Department is a proud sponsor of the Law Enforcement Torch Run for Special Olympics. The department raises funds through donations, events and the sale of Torch Run merchandise such as T-shirts and hats. The police department believes Special Olympics North Carolina is a worthy cause and has proudly participated in this fundraiser for over 10 years. All funds obtained by the department are donated directly to the Law Enforcement Torch Run for Special Olympics. For more information, contact Officer Scott Graham at 919-554-6150.

Annual Turkey Drive
Each year in October the Wake Forest Police Department begins accepting monetary donations as part of its annual Turkey Drive. Several weeks later, the department schedules a day for residents to drop off frozen turkeys at the Police Department.