2019 Comprehensive Transportation Plan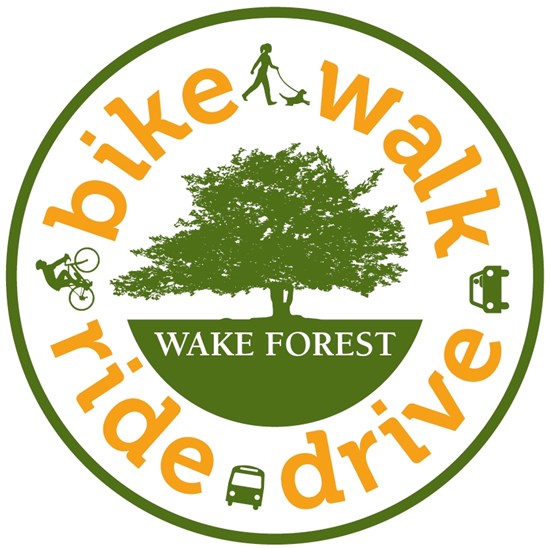 2019 Comprehensive Transportation Plan Overview
The interactive Comprehensive Transportation Plan is available for viewing here. A printable Executive Summary of the plan is also available for viewing. See the sidebar for the report.
The Wake Forest Comprehensive Transportation Plan accomplished several objectives and innovations in 2019:
Consolidate and update four major planning documents that cover transportation, greenways, walking, and biking.

Create a new type of accessible plan that is designed to be read and explored, including interactive on-line content.

Develop concept designs for "hot spots" around town.

Revisit key policies embedded in the Town's ordinance; state-level initiatives; and acknowledge the impact of technology on how we move in, to, and around Wake Forest.

Project Timeline
February 2018 - collect data, form steering committee, review existing / past plans, launch website
May 2018 - first project symposium, complete first survey, begin existing conditions + directions report
August 2018 - complete existing conditions + directions report, develop preliminary recommendations
May 2019 - present draft concepts at second symposium, launch second survey, results will help guide refinements
October 2019 - finalize draft; prepare and present final report to Town Commissioners for adoption
October 15, 2019 - Plan adoption by the Board of Commissioners
Public Meetings
May 23, 2018
The Town of Wake Forest offered area residents two opportunities to share their transportation-related issues and concerns. As part of the process of developing the 2018 Comprehensive Transportation Plan, the Town hosted back-to-back public meetings at the Wake Forest Historical Museum, 414 N. Main St.

May 16, 2019
Public Meeting #2 reviewed the results of the recommendations for all transportation modes based on quantitative data and prior public input. The meeting took place from 4-7 pm at the Wake Forest Renaissance Centre, 405 S. Brooks St. The public was still able to provide comment about the recommendations via the online comment form, Engage Wake Forest and by contacting the CTP Project Manager between Friday, May 17 and Sunday, June 2.
2018 Comprehensive Transportation Plan Survey
The Town of Wake Forest is in the process of developing a Comprehensive Transportation Plan to address all modes of transportation, including driving, walking, biking and transit. As part of that effort, the Town conducted an online survey to gather input from area residents to help direct transportation planning efforts. Survey input ended on May 31, 2018.
The Forum
Scroll down to view our blog posts about transportation from around here and from around the country.
Health & Walking
There are now so many articles reporting on research about the health benefits of walking more often that another one seems overkill. But Real Simple magazine hits all the highlights in their article: attention, disease prevention, and even touches on the economic aspects.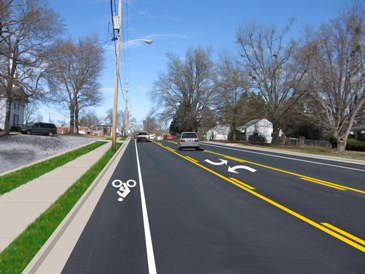 Completing the Street
Complete streets are places where people from 8 to 80 can travel by car, foot, bike, or bus. The Fall 2017 issue of InTransition covers a lot of ground in an easily readable and informative way.


Frequently Asked Questions
The CTP is a long-range multimodal plan that identifies transportation needs and proposed recommendations for the next 25 to 30 years.
Recommendations will include improvements to highways and streets, bicycle routes, pedestrian infrastructure, and transit. These recommendations will be based off various aspects of geography, demographics, upcoming projects, and future travel patterns
The goal of the CTP is to be a multi-modal plan that is inclusive of other plans. Development of the current update has included an evaluation of existing town plans and ordinances, a review of current and projected population and employment growth, a review of current and future project land use, a review of future development, and analysis on potential improvements.
The CTP will recommend projects based on the Town's future growth. This plan will not be financial constrained; nor will it not include a commitment of funds. This document will not act as a land use or utilities plan. The CTP will not show the exact location or alignment of the road; it shows the intent of connection between two points.
Attend the CTP Public Meeting and familiarize yourself with the recommendations. You can give your feedback and suggestions at the meeting to one of the facilitators present during the meeting.
Materials presented at the meeting will be available online for public viewing during the two-week public comment period from May 17-31. You can view the meeting materials and provide your public comment via email to Suzette Morales or via our online comment form.