2018 Comprehensive Transportation Plan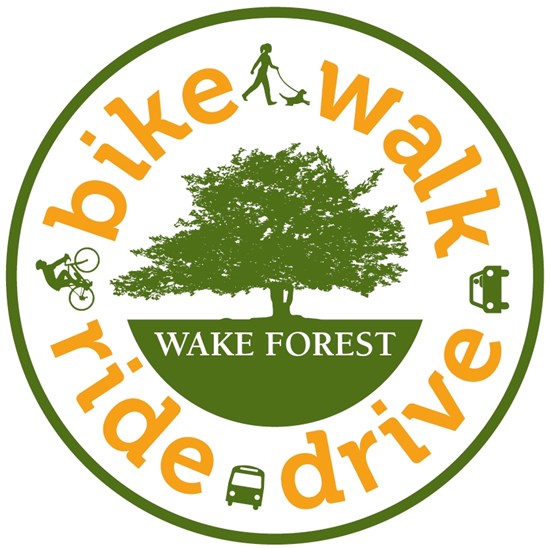 2018 Comprehensive Transportation Plan Overview
The Wake Forest Comprehensive Transportation Plan will accomplish several objectives and innovations in 2018, with final adoption planned for August 2019:
Consolidate and update four major planning documents that cover transportation, greenways, walking, and biking.

Create a new type of accessible plan that is designed to be read and explored, including interactive on-line content.

Develop concept designs for "hot spots" around town.

Revisit key policies embedded in the Town's ordinance; state-level initiatives; and acknowledge the impact of technology on how we move in, to, and around Wake Forest.

Project Timeline
February 2018 - collect data, form steering committee, review existing / past plans, launch website

May 2018 - first project symposium, complete first survey, begin existing conditions + directions report

August 2018 - complete existing conditions + directions report, develop preliminary recommendations

May 2019 - present draft concepts at second symposium, launch second survey, results will help guide refinements

August 2019 - finalize draft; prepare and present final report to Town Commissioners for adoption

Public Meetings
May 23, 2018

- The Town of Wake Forest offered area residents two opportunities to share their transportation-related issues and concerns. As part of the process of developing the 2018 Comprehensive Transportation Plan, the Town will hosted back-to-back public meetings at the Wake Forest Historical Museum, 414 N. Main St. from 4-5:30 p.m. and 5:30-7 p.m., the two sessions had identical formats, so area residents had the option of attending at the time they prefer. The results of the public meeting can be viewed by choosing the appropriate link on the left. More>>
May 16, 2019 - Public Meeting #2 will review the results of the recommendations for all transportation modes based on quantitative data and prior public input. The meeting will be held Renaissance Centre from 4 p.m. to 7 p.m.

2018 Comprehensive Transportation Plan Survey
The Town of Wake Forest is in the process of developing a "Comprehensive Transportation Plan" to address all modes of transportation, including driving, walking, biking and transit. As part of that effort, the Town conducted an online survey to gather input from area residents to help direct transportation planning efforts. Survey input ended on May 31, 2018. The results of this survey can be viewed by choosing the appropriate link on the left.

The Forum
Scroll down to see our blog posts about transportation from around here and from around the country. We'll add more as time goes on, but tell us what you would like to see and we'll research it for future posts.
Health & Walking
There are now so many articles reporting on research about the health benefits of walking more often that another one seems overkill. But Real Simple magazine hits all the highlights in their article: attention, disease prevention, and even touches on the economic aspects.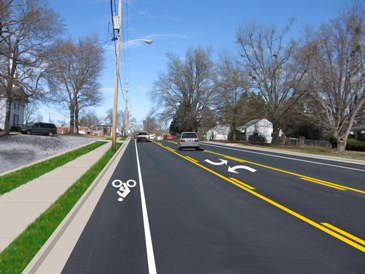 Completing the Street
Complete streets are places where people from 8 to 80 can travel by car, foot, bike, or bus. The Fall 2017 issue of InTransition covers a lot of ground in an easily readable and informative way.

Comprehensive Transportation Planning Committee
Mayor Vivian Jones

Commissioner Anne Reeve

Ray Boylston, Heritage

Alan Gibson, Heritage HOA

Ellen Turco, Historic District Commission

Brad Walker, Holding Village

Deanna Welker, Greenway Advisory Board

Mark Marley, Traditions

Scott Poole, Downtown, Inc.

Colleen Sharpe, Planning Board

Subir Mukherjee, West Wake Forest

Al Merritt, East End

Zee Khan, Technology Advisory Board

Karen Mallo, St. Ives