Planning Board Academy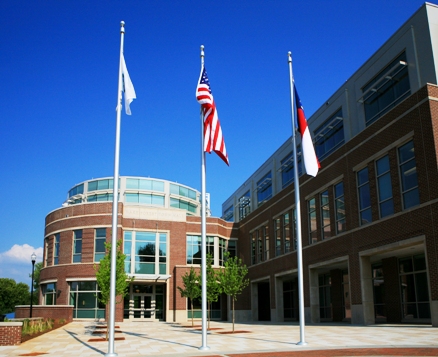 In 2009 the Board of Commissioners directed planning staff to develop a training program for citizens aspiring to serve on the Planning Board. The commissioners saw a need to provide such an educational opportunity in order to reduce the learning curve of newly appointed Planning Board members as well as to expose citizens to the requirements and expectations of the position.
The first Planning Board Academy was assembled in 2011 and comprised of seated Planning Board and Board of Commissioners, as well as select citizens. The initial academy proved to be beneficial and rewarding and, as a result, the Board of Commissioners elected to fund and continue the Academy on an annual basis.

Purpose
The Academy is designed to give attendees an introduction to the role of a municipal planning board, the statutes which define planning in North Carolina, and the policies and practices of the Town of Wake Forest. The academy syllabus includes basic topics, such as comprehensive planning, land use regulation (zoning), subdivision regulation, aesthetic controls, transportation planning and planning law. Academy guest speakers are experts or practitioners in their respective fields, with Town of Wake Forest staff providing instruction.

2019 Planning Board Academy
The 2019 Planning Board Academy will begin in February and continue with monthly sessions through April, with an inclement weather make-up day in May if needed.
The sessions will be offered on the second Monday of each month. Each session is two hours, starting at 6 pm and ending at 8 pm.
Session dates for 2019
February 11

March 11

April 8

May 13 (inclement weather make-up date)
Sessions will take place at the Wake Forest Town Hall, 301 S. Brooks St., in downtown Wake Forest.

Applications
Applications are due by noon on January 21, 2019. Applicants to the Planning Board Academy will receive notification by January 25, 2019 if they have been accepted, waitlisted, or moved to the 2020 interest form.

Eligibility Requirements
All applicants must be residents within the corporate limits or the extra-territorial jurisdiction (ETJ) of the Town of Wake Forest.
For more information, contact Assistant Director of Community Development Brendie Vega at 919-435-9536.