RecConnect Cover Design Contest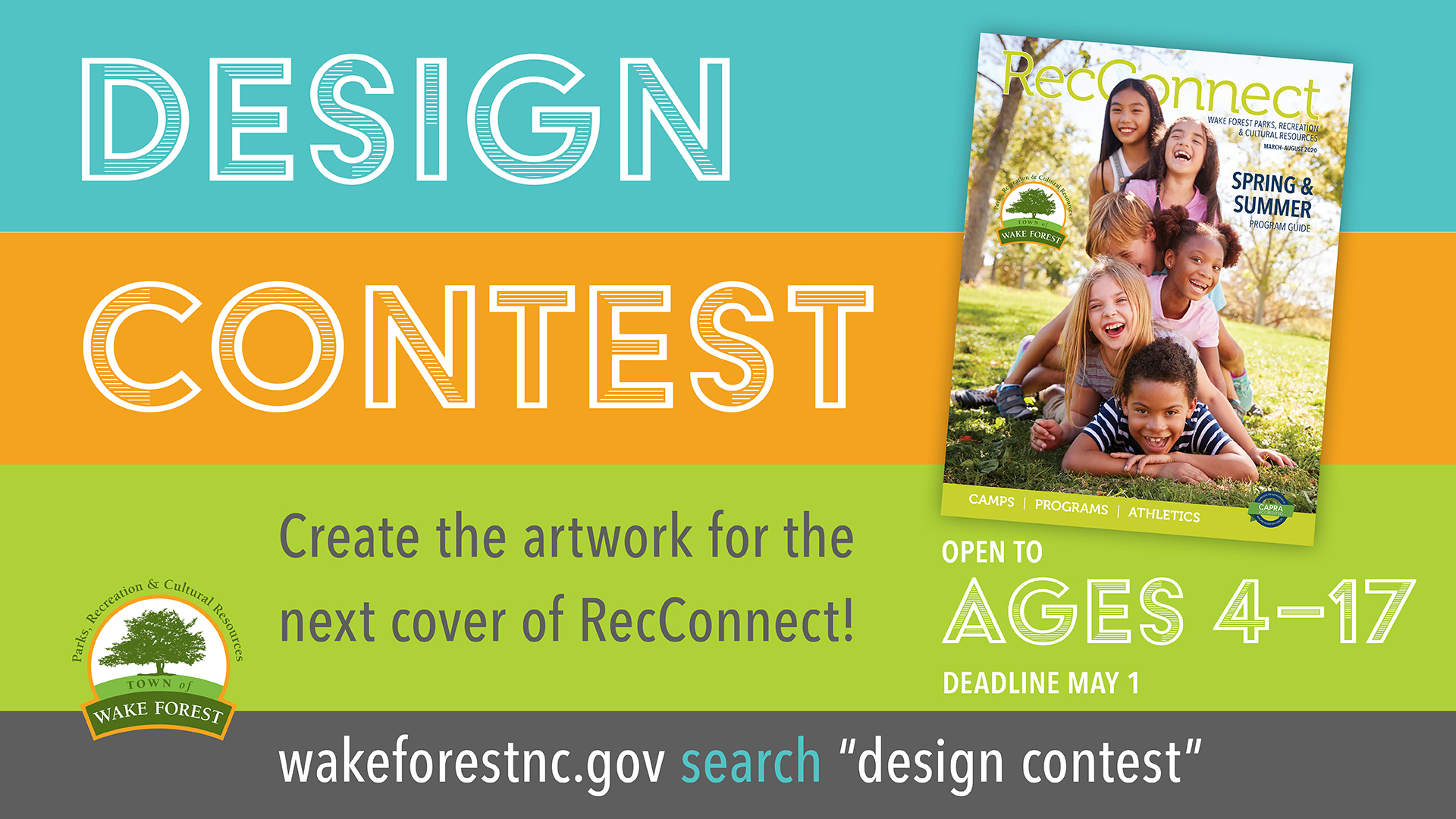 The search is on for a cover design for the 2020 Fall/Winter edition of the RecConnect program guide!


Contest Rules
Contest is open to Town of Wake Forest residents ages 4-17

Designs must be 8.5"(w) x 11"(h)

Artists may submit original drawings or digital creations

The artists signature must be included in the design

Designs can be created by computer or by hand using any medium (pencil, marker, crayon, paint, charcoal, etc.)

The design should be appropriate for any age to view.

The artist can choose from any of the following themes: Aquatics, Nature, Recreation, Parks, Sports or Community.
Design cannot include copyrighted imagery, including popular cartoon characters, sports team logos, or trademarks.


Submission Guidelines
Designs created by computer should be submitted as an attachment via the online entry form as a full size, high resolution (300 dpi) JPG, PNG or PDF and can .

Designs created by hand should be mailed to PRCR:

301 S. Brooks St.
Wake Forest, NC 27587
c/o Monica Lileton


Enter Now
All entries must be received no later than Friday, May 1.