Preschool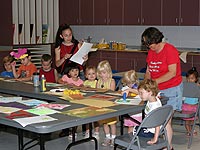 For our youngest residents, these kid-friendly classes are geared to learning about the world through fun and exploration.


Class Registration
Pre-registration is required for all programs. To register for a class, an individual must complete a registration form. Full payment must be made at the time of registration. Class registrations will be accepted up to two business days before the program's start date as long as space is available and unless otherwise noted.
Online registration for all classes is accepted during respective registration periods.

Onsite Registration
Onsite registration is now available at all PRCR staffed facilities. Now, anyone interested in signing up for any PRCR program or class may register during normal business hours at the following locations: