Connections... 100 Yrs of WF History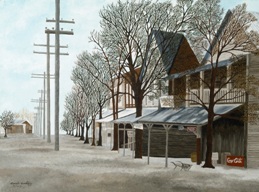 The Town of Wake Forest, is pleased to announce the publication of Connections..100 Years of Wake Forest History. This beautiful 8.5" x 11" hardcover limited edition volume is a treasure trove of pictures, original artwork, and stories recording the people, places, and events of the past 100 years. Throughout the pages of this book, you will enjoy the rich history of Wake Forest and learn how it has grown from a small college town to a thriving community of more than 30,000 residents.
Purchase your copy for only $20 either online or at the Wake Forest Town Hall, 301 S. Brooks St.
Connections...100 Years of Wake Forest History makes a wonderful gift for family and friends, is a great family heritage piece, and treasured keepsake.
For more information, contact Bill Crabtree at 919-435-9421.