Drone Program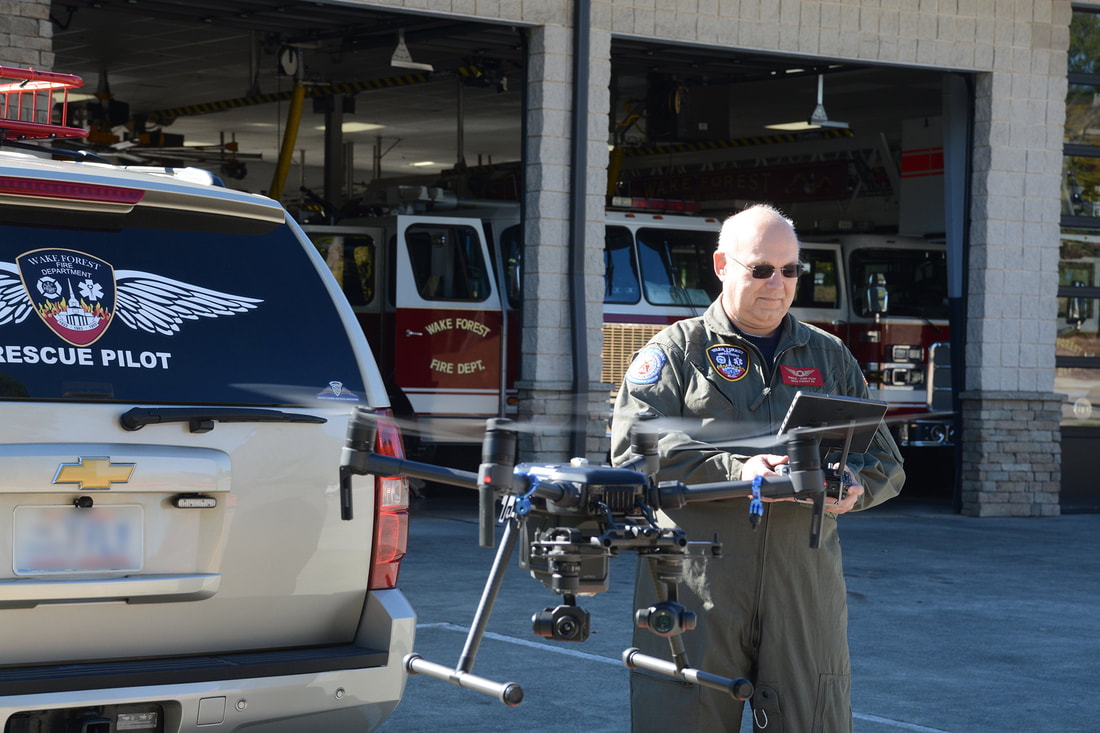 The Wake Forest Fire Department (WFFD) is among the first fire departments in the country to utilize a state-of-the-art aerial public safety aircraft.
The official name for this type of aircraft is an Unmanned Aircraft System (UAS) - but people typically call them "drones." The WFFD drone is equipped with a thermal camera to help locate missing persons and a zoom visual camera.

The primary role of the drone is to assist in search & rescue, structure and commercial building fires, HazMat situations, wildland fires, and help document natural disasters.

You can identify the WFFD drone by the two red flashing lights on the bottom of it when it flies.

WFFD is also leading research and cutting edge implementation of this new technology in the fire service. This initiative includes research projects, providing instruction to other departments and personnel, and helping to implement these advanced new capabilities in our efforts to serve the people of Wake Forest.
The WFFD drone is also called upon to assist other departments in their public safety work as well.