Our Town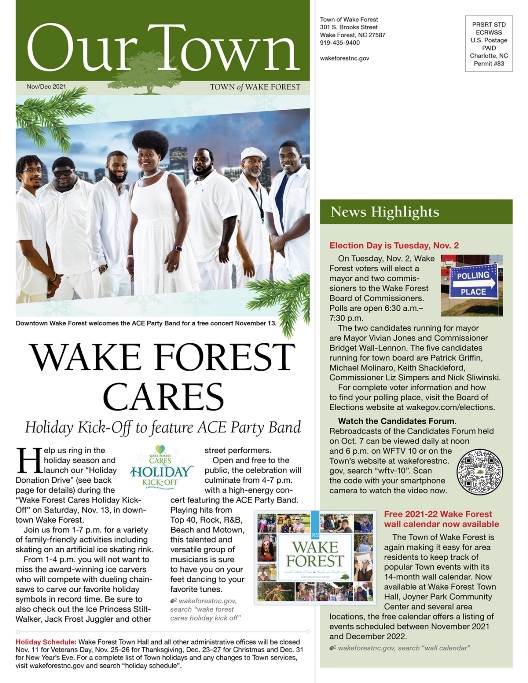 Our Town is the Town of Wake Forest's bi-monthly newsletter.
Published every other month, the newsletter is mailed to all Wake Forest residents in the 27587 zip code and all residents of Wakefield.
Our Town - November/December 2021
Our Town - September/October 2021
Our Town - January/February 2021
Receive "Our Town" via E-Notifier
Our Town is available via the Town's E-Notifier subscription service. Interested persons can sign up to receive an electronic version of the newsletter delivered directly to their inbox!
Advertise in "Our Town"
An ad in Our Town is an effective way for local businesses to reach Wake Forest and Wakefield residents. Your message will appear alongside relevant information that is geared specifically for residents. Direct mailed to 30,000 households, Our Town provides full saturation of the Wake Forest area. For more information, contact Marketing & Business Relations Specialist Anna Bolton.
Recent Editions