MLK Community Celebration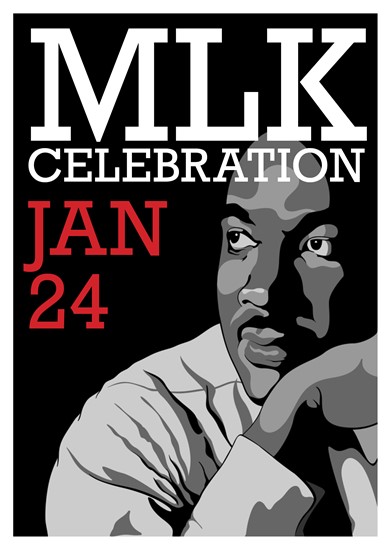 2019 Martin Luther King, Jr. Community Celebration
Thursday, Jan. 24 ~ 6 pm
Friendship Chapel Baptist Church, 237 Friendship Chapel Road
Several local churches and community organizations are coming together to honor the life and legacy of Dr. Martin Luther King, Jr. during a free, public celebration on Thursday, Jan. 24, at Friendship Chapel Baptist Church, 237 Friendship Chapel Road.
Area residents are invited to attend the observance, beginning with a light meal at 6 p.m. followed by the program at 7 p.m.
The event's theme will center around one of King's messages: ""Darkness cannot drive out darkness; only light can do that! Hate cannot drive out hate; only love can do that."
The MLK Committee is offering a slate of contests for students in the Wake Forest/Rolesville schools to recognize the talents of students in our schools. The contest consists of performances (dancing, singing or speaking), writing (essays and poetry) and art (drawing and painting). The contests are based on this year's theme.
Contest entry forms can be obtained from each school's Administration Office/Student Services or contact the MLK Committee at 919-435-7101.

Participating Groups
Local groups that contribute to the celebration include the Wake Forest Human Relations Council, Friendship Chapel Baptist Church, Heritage Baptist Church, Wake Forest Baptist Church and Kingdom Family International Church. Other supporters include Faith Tabernacle United Holy Church, Corinth UCC, New Bethel Rolesville, Olive Branch Baptist Church, Wake Forest Methodist Church, the Wake Forest Optimist Club and the Kiwanis Club of Wake Forest.
For more information, contact Margo Grant at 908-672-8115.

E-Notifier
To receive email notifications concerning special events in Wake Forest, sign up for E-Notifier.