Temporary Sculpture Exhibit
The 2019 Wake Forest Temporary Sculpture Exhibit will feature six three-dimensional sculptural works of art by a variety of artists in publicly-accessible outdoor spaces throughout Wake Forest.
Experienced artists and artist teams across North Carolina and beyond were invited to apply. An Artist Selection Committee comprised of arts professionals and representatives of the Town of Wake Forest, the PAC and Wake Forest Downtown selected the six works for the show. Selections were based on artistic excellence and the goal of exhibiting a variety of styles and media in appropriate sites. Each of the artists will receive a $2,000 stipend.


2019 Sculpture Exhibit - Works of Art
The display location for each sculpture is shown in parenthesis:
Sun & Earth Feather by Kirk Seese (Smith Creek Soccer Center, 690 Heritage Lake Road)
Moon & Sky Feather by Kirk Seese (Corner of Elm Avenue and South Taylor Street)
Low Poly Open Heart by Matthew Duffy (Wake Forest Renaissance Centre, 405 S. Brooks St.)
Low Poly Open Heart by Matthew Duffy (Depot Parking Lot, 110 S. White St.)
Orpheus by Charles Pilkey (Miller Park, 401 Elm Ave.)
Terrestrial Horizon by Chris Plaisted (Wake Forest Town Hall, 301 S. Brooks St.)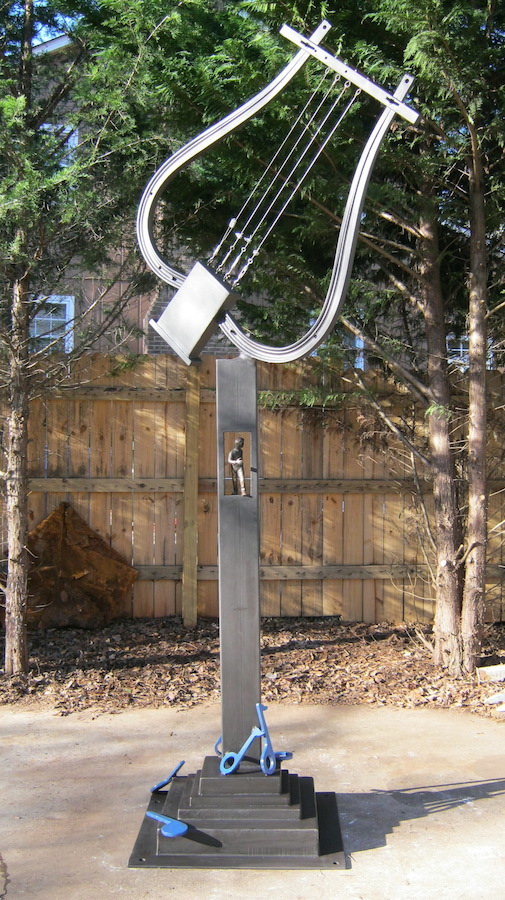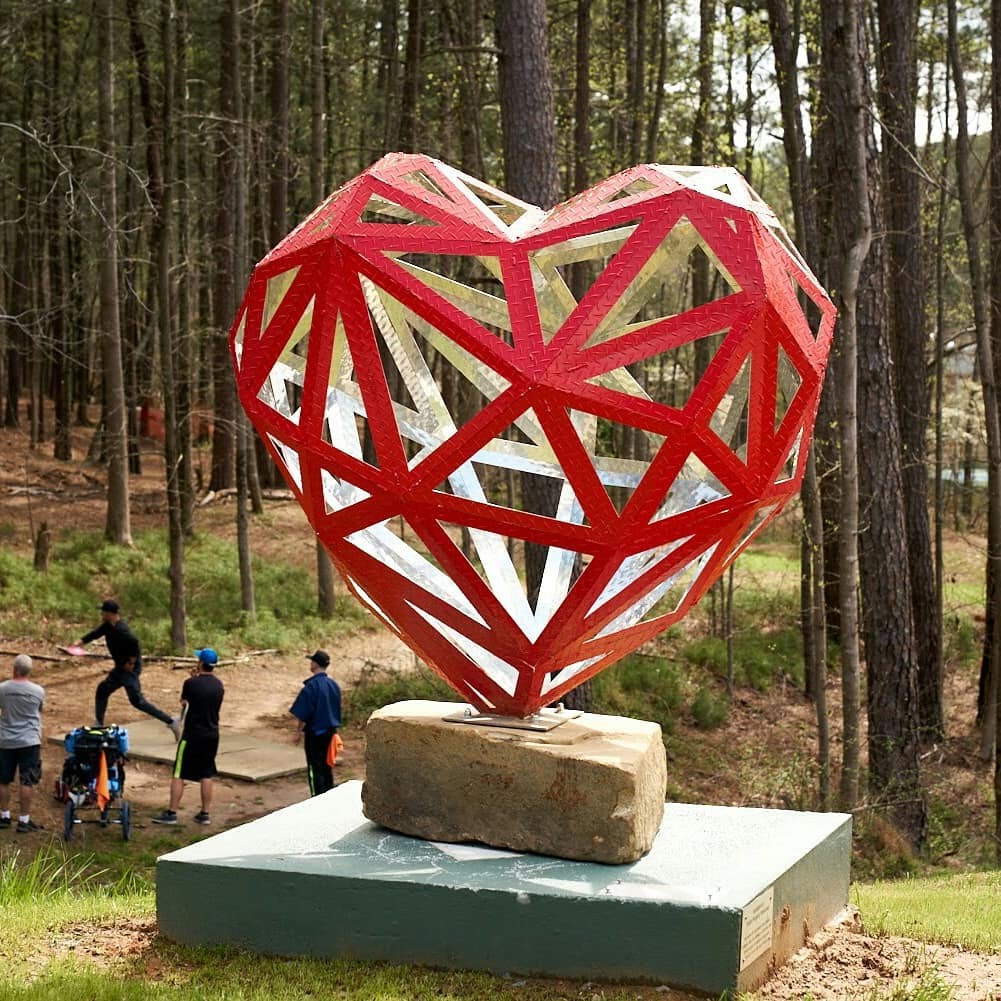 2019 Opening Reception - July 27
The Wake Forest Public Art Commission (PAC) will host a special reception to formally open the Wake Forest Temporary Sculpture Exhibit and Spotlight on Wake Forest Artists Exhibit on Saturday, July 27, from 9 a.m.-noon. The event will take place in the Wake Forest Renaissance Centre Arts Annex, 407 S. Brooks St. Light refreshments will be provided.
A program featuring remarks by Mayor Vivian Jones will begin at 10 a.m.
Aside from the 10 a.m. program, the reception will have an informal, open house-style format, so area residents are invited to drop in anytime between 9-10 a.m. and 10:30 a.m.-noon. PAC members and several of the featured artists will be on hand to answer questions and share information about the selected works of art.
Free, illustrated maps highlighting the locations of the works on view for each exhibit will be available during the reception. Area residents who are unable to attend the reception but wish to take the self-guided tour may also pick up a brochure at the Renaissance Centre and Wake Forest Town Hall, 301 S. Brooks St.


Wake Forest Public Art Commission
The Town of Wake Forest Public Art Commission develops and implements public art programs to increase public access to the arts, provides opportunities for artists to display their work, and promotes public understanding and awareness of the arts. The Commission was established in 2010. It consists of 9 community member-volunteers appointed by the Town Board of Commissioners. The Town's Percent for Art Program, established by a 2010 Ordinance, allocates one percent of selected capital improvement projects for the creation and maintenance of works of public art. Funding for the Percent for Art projects comes from each project's construction budget.