Temporary Sculpture Exhibit
The 2020 Wake Forest Temporary Sculpture Exhibit will feature two three-dimensional sculptural works of art by a variety of artists in publicly-accessible outdoor spaces throughout Wake Forest.
Free, illustrated maps highlighting the locations of the works are available at the Wake Forest Town Hall and the Renaissance Centre.
Experienced artists and artist teams across North Carolina and beyond are invited to apply by emailing Debra Horton for information on the rolling Call For Artists.
An Artist Selection Committee comprised of arts professionals and representatives of the Town of Wake Forest, the PAC and Wake Forest Downtown will select works for the show. Selections are based on artistic excellence and the goal of exhibiting a variety of styles and media in appropriate sites. Each of the artists will receive a $2,000 stipend.
2020 Sculpture Exhibit - Works of Art
The display location for each sculpture is shown in parenthesis:
Orpheus by Charles Pilkey (Miller Park, 401 Elm Ave.)
Terrestrial Horizon by Chris Plaisted (Wake Forest Town Hall, 301 S. Brooks St.)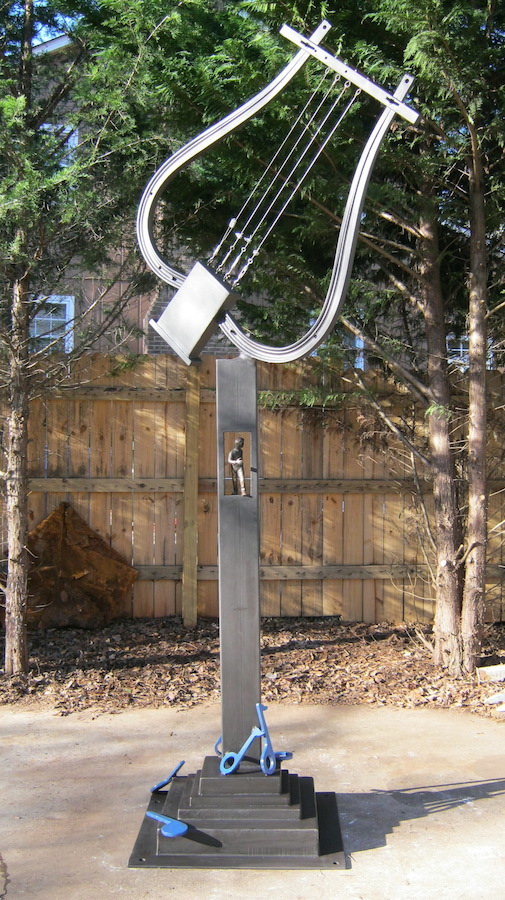 Wake Forest Public Art Commission
The Town of Wake Forest Public Art Commission develops and implements public art programs to increase public access to the arts, provides opportunities for artists to display their work, and promotes public understanding and awareness of the arts. The Commission was established in 2010. It consists of 9 community member-volunteers appointed by the Town Board of Commissioners. The Town's Percent for Art Program, established by a 2010 Ordinance, allocates one percent of selected capital improvement projects for the creation and maintenance of works of public art. Funding for the Percent for Art projects comes from each project's construction budget.